Disclosure: Budget Earth received products at a discount priced for this review. All opinions, however, are honest and my own.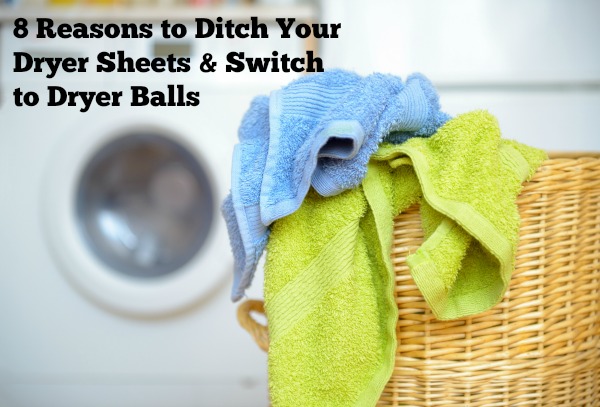 Have you considered using dryer balls & soap nuts? If you are like most people, you probably have no clue what I'm talking about. When we want soft, amazing smelling clothes the first thing we do is pull out the fabric softener and dryer sheets. While I didn't love the high price tag, I could have likely bought stock in the stuff until a few years ago, when I saw an article talking about the
toxic chemicals in dryer sheets and fabric softeners
. After doing a
bit more research
, I very quickly ditched both of these products and started looking for more natural alternatives that wouldn't irritate our skin or cause long term health issues.
Like any family who tries living on a budget and being realistically eco-friendly. I even considered putting out a clothes line for a whole 2 minutes, until I realized I am just too dependent on my dryer! After trying out a mix of homemade options and a few others on the market that really didn't work well, I finally found the perfect solution – wool dryer balls!
Wool Dryer Balls: What Are They?
For those who have never seen dryer balls, they are one of the best things since sliced bread for anyone who is looking to save money and be more natural in their home care. As you can guess from the name, these are 100% felted wool balls. For years, they have been one of those little secrets in the natural community, since they are naturally hypoallergenic and can last for over 1,000 uses. Best of all, they soften clothes without the use of synthetic or naturally made chemical solutions, making them the perfect way to soften clothes for babies or people with sensitive skin.

Wool Dryer Balls: Overall
Personally, I am a big fan of Little Lamp Dryer Balls. Not only do they have all the benefits of normal wool dryer balls, they are made from 100% organic wool and are guaranteed to last for 1,000 washes. If they don't have any reason, you will get your money back – something I have seen from very few other brands. As well, these felted wool dryer balls are made from 100% premium organic felt, unlike some of the other brands out there that use filler (reducing how long they last). So far, I love how soft my clothes feel with these dryer balls and how they drastically reduce the overall drying time in my dryer. As well, it is nice being able to have soft, absorbent towels right out of the dryer, an experience you will never have using either fabric softener or dryer sheets. Based on our own experience with these dryer balls, we are delighted to give Little Lamp Dryer Balls an A rating!
Wool Dryer Balls: Where to Purchase
Want to purchase some of these awesome dryer balls for yourself? Currently, Little Lamp is running some awesome sales on their dryer balls! Our favorite, inexpensive package for anyone wanting to try dryer balls is their 3 Pack of Wool Dryer Balls with Free Soap Nuts. This allows you to try both of these inexpensive options for only $10.73. Want to get them even cheaper? You can get an additional 20% off using the following coupon code – D3KBOO4Q!
Want to jump into using dryer balls? You can buy an XL 4 pack for only $13.67 (extra 20% off with coupon code – D3KBOOQ4) or 6 pack for only $16.77 (extra 20% off with coupon code – D3KBOOQ4)
Disclosure: Budget Earth did not receive monetary compensation but did receive products for review purposes. All opinions on this product are my own and may differ from our readers' opinions.
Would you like to have your products featured in a giveaway event? Want to increase your social media exposure? Contact susan.l.bewley@gmail.com to see how I can help YOUR company today!