Disclosure: I received compensation for this post from Find & Save.com. The opinions in this article, however, are honest and my own.
Do you have a plan for Black Friday yet? With many stores opening on Thanksgiving, it isn't too surprising that we are having to get our plan together even earlier than usual this year. In previous years, I would be up looking at online deals, not being brave enough to fight the crowd. This year, however, things seem as if they will be different. I may very well have to fight the Black Friday crowd to finish some of my Christmas shopping. Since I know my husband won't have the patience to do too much with me, I know will have to have to get a plan together. For that, there is only one site I know and trust – Find & Save.
So, why do I prefer Find & Save over the Sunday circular? Well, for starters, I can pull up all my local ads right on my iPHone, allowing me to plan for my shopping excursion during breaks or even while my husband is driving. Best of all, I can even make a shopping list and map out the stores I want to visit, allowing me to figure out the best route for getting the best deals fast. As someone who is not used to deal hunting, having something that makes shopping fast and easy seems like a great idea! As well, I can continue to get updates on the best sales throughout Black Friday and Cyber Monday!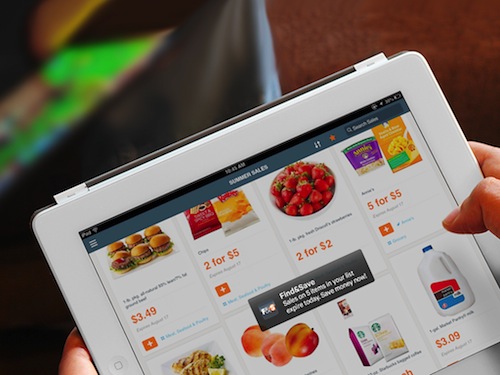 I also found it fascinating that Find & Save.com does such a great job preparing things for Black Friday shoppers. Through their recent infographic, I learned that I'm a night owl. I prefer to be out before 5 am and if need be, I will camp out for something. Granted, it has to be something amazing for me to decide to camp out in the Kentucky cold, but if it is worth our time, my husband I will be both do it!
To learn more about the typical Black Friday shopper and see where you fall, make sure to check out the infographic below. As well, don't forget that Black Friday will be here in a few days, so get planning if you want to get the best deals on Friday morning. Also, don't forget to download Find & Save on your iPhone or iPad so you can browse the current sales and offers in your area for Black Friday. Once you see these deals, you will see why everyone is using Find & Save this holiday season!
Disclosure: Budget Earth receive compensation for this Black Friday post from Find & Save. All opinions on this product are my own and may differ from our readers' opinions.
Would you like to have your products featured in a giveaway event? Want to increase your social media exposure this holiday season? See how Mom Powered Media can help! Contact susan.l.bewley@gmail.com to see what we can do for your company!