Disclosure: This article is a sponsored post for Cottonelle. The opinions in this article, however, are honest and my own.
Let's face it everyone, there are some thing that none of us like to talk about. Usually this involves religion, bedroom activities, and of course, the bathroom. Like many of you, I did the same thing my family always did, buy the cheapest thing on the shelf or buy the brand we used growing up. With some trial and error, we eventually found what we wanted. We bounce between two different types of toilet paper, with my personal favorite being Cottonelle Clean Care Toilet Paper since it is so soft and effective, not just in the bathroom, but also when dealing with makeup. Even with good toilet paper though, it is very easy to still feel nasty after a bathroom trip, especially after that certain time of the month. I have tried a few different cleansing cloths over the past few months and finally found the perfect one – – Cottonelle's Flushable Cleaning Cloths!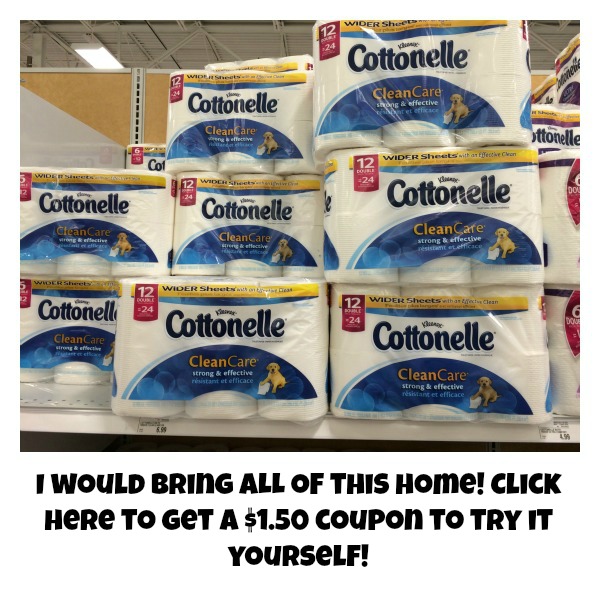 Before trying these cloths, I will admit, I was very skeptical. We had started using super cheap baby wipes in the bathroom and hoping for the best. Since these could not be flushed, our bathroom trash would very quickly build up. As someone who doesn't like waste, this really bothered me. Sure, baby wipes are great, but you not only buy them originally, but have to throw away each cloth and then throw it in a trash can so it can be tossed in a landfill. Yeah, not the most eco-friendly option by any stretch of the imagination. Most cleansing cloths that I looked at were just as bad, being glorified baby wipes that had warnings on the side saying they could only be flushed down the toilet on a full moon when the stars are completely aligned. Agian, not happening in this household. I love trying products, but not if they cost us more and are less effective.
When I found Cottonelle's Flushable Cleansing Cloths, I was willing to give them a try but didn't start with very high expectations. To my delight, these cleansing cloths were absolutely awesome! They were about half the size of most wipes and made my…bum…feel a lot cleaner. Best of all, they completely break apart and dissolve in the toilet, making them both sewer and septic safe. They also have a very neutral scent, unlike the flowery overpriced ones you find near feminine items that are very expensive. With the one touch compact dispenser, I felt that these cleaning cloths and toilet paper were the right combination to help a girl feel confident when she needed it most.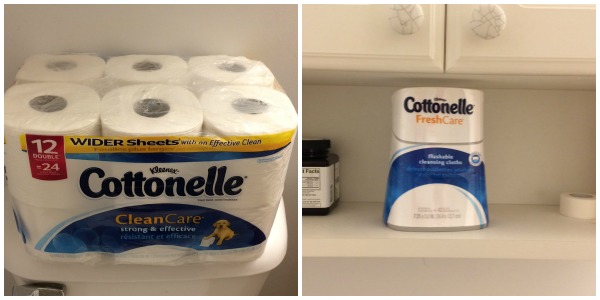 In all honesty, I couldn't be happier with my new bathroom routine. With Cottonelle's Flushable Cleaning Cloths and Clean Care Toilet Paper, I know I can handle just about anything that happens in our bathroom and walk out feeling clean and confident. If you want to make yourself feel even better after a long bathroom trip, I highly recommend giving their Flushable Cleaning Cloths and Clean Care Toilet Paper a try. To make trying it even easier, we are excited to offer our readers this amazing Cottonelle coupon for $1.50 off any of these fantastic products. High value toilet paper coupons are hard to find, so make sure to give these amazing products a try!

Disclosure: Budget Earth did receive monetary compensation as well as products for descriptive purposes. All opinions on this product are my own and may differ from our readers' opinions.
Would you like to have your products featured in a giveaway event? Want to increase your social media exposure? Contact susan.l.bewley@gmail.com to see how I can help YOUR company today!