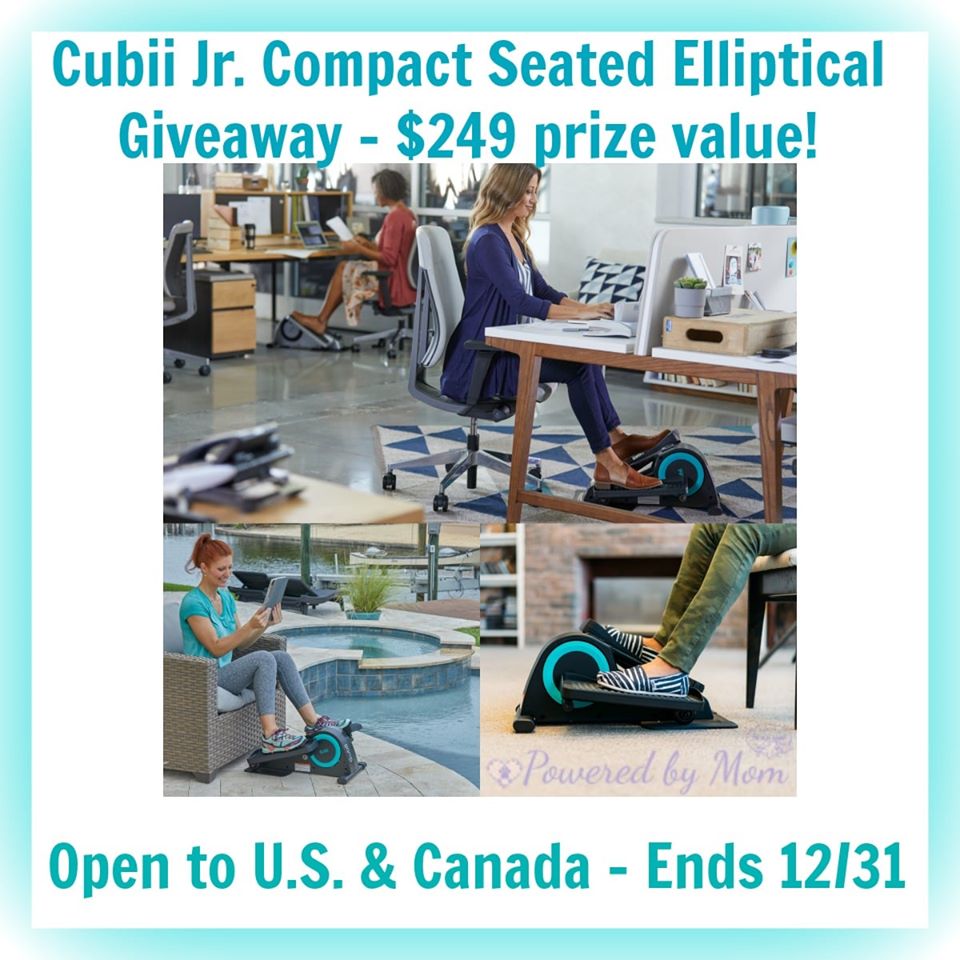 Sponsored by Cubii and hosted by Powered by Mom
The Cubii Jr. is a Powered by Mom Holiday Gift Guide Top Pick. The whole family, no matter their fitness level, can use the Cubii Jr. to get "moving" more, even while sitting.
It is the original compact seated elliptical that lets you work out without sacrificing time. Add more strides to your day, burn calories, lose weight, and boost energy, all while you sit. Track your workouts with the built-in LCD monitor. You can use it at home while watching TV, sitting at your desk working, or you can even take it outside onto your patio – it's that portable!
Whisper quiet workouts
Enjoy your favorite show and stay productive at work without noise distraction.
Sleek, ergonomic design
Cubii is designed to fit you and your life, taking the stress out of working out.
Be comfortable
You can wear the footwear you feel most comfortable in, so say goodbye to locker rooms.
Made for all fitness levels
Wherever you are in your fitness journey, Cubii is adaptable to fit any level or skill.
Cubii believes in providing fitness that fits
Cubii wants to make wellness easily accessible to people from all walks of life. Hearing from their customers that they have been positively impacted fuels them to keep striving to do more. Together, they hope to help make the world a better place, one stride at a time.
One lucky winner will receive the Cubii Jr. (black with aqua color).
Open to US & Canada (excludes Quebec).
18+ years of age, or the age of majority of your state/province. 
Enter on the rafflecopter below and good luck!