Amish Buttermilk Biscuits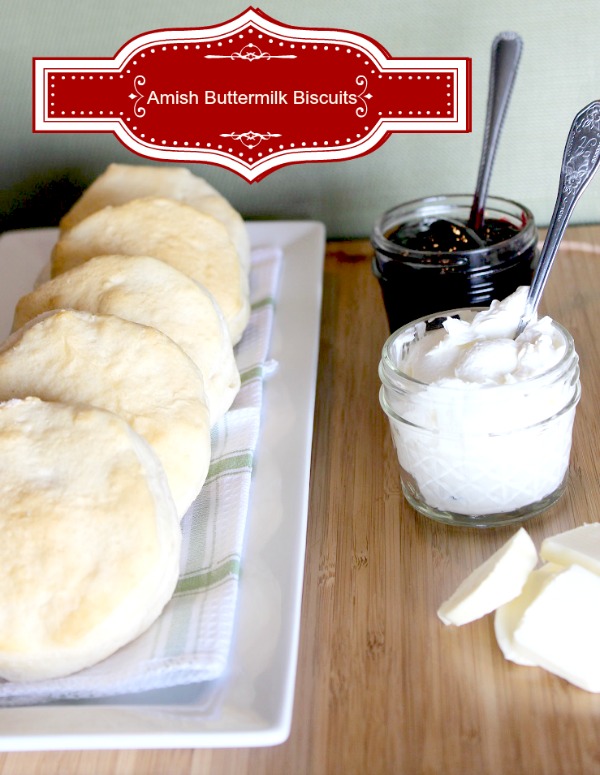 8 oz. (1-3/4 cups) unbleached all-purpose flour; more as needed for shaping the dough
1 Tbs. granulated sugar
2-1/4 tsp. baking powder
¾ tsp. kosher salt
¼ tsp. baking soda
4 oz. (8 Tbs.) very cold unsalted butter
¾ cup very cold buttermilk
Mix the dough:
Heat the oven to 400°F and position a rack in the middle of the oven. Line the baking sheet with parchment. DO NOT USE WAX PAPER. Put the flour, sugar, baking powder, salt, and baking soda in a large mixing bowl and stir with a whisk to distribute the ingredients evenly.
Cut the butter into small bits and toss with the flour this will help create air pockets which will form flaky layers. With a sharp knife cut the cold butter crosswise into ¼-inch-thick slices, and cut again, and one more time until you have tiny pieces of butter. Toss the butter bits into the bowl with the flour mixture. Cut the butter bits into the flour.
Add the cold buttermilk and stir with a large spoon until all or most of the flour is absorbed, and the dough forms a coarse lump.
Dust a work surface with flour and knead the dough for about 8-10 minutes. Kneading the dough is very important. Don't skimp.
Roll or press the dough into a ½-inch-thick oval. Cut a 2-inch or 2-3/4-inch round biscuit using a cutter, dipping the cutter in flour between each biscuit. Transfer the biscuits to the baking sheet, placing them about ½ inch apart.
Bake @ 450°F. Bake for 8 minutes; rotate the pan 180 degrees; continue baking until both the tops and bottoms of the biscuits are a rich golden brown and the biscuits have doubled in height.
Recipe by
Budget Earth
at https://www.budgetearth.com/amish-buttermilk-biscuits-recipe/