Low Calorie Greek Yogurt Biscuit Recipe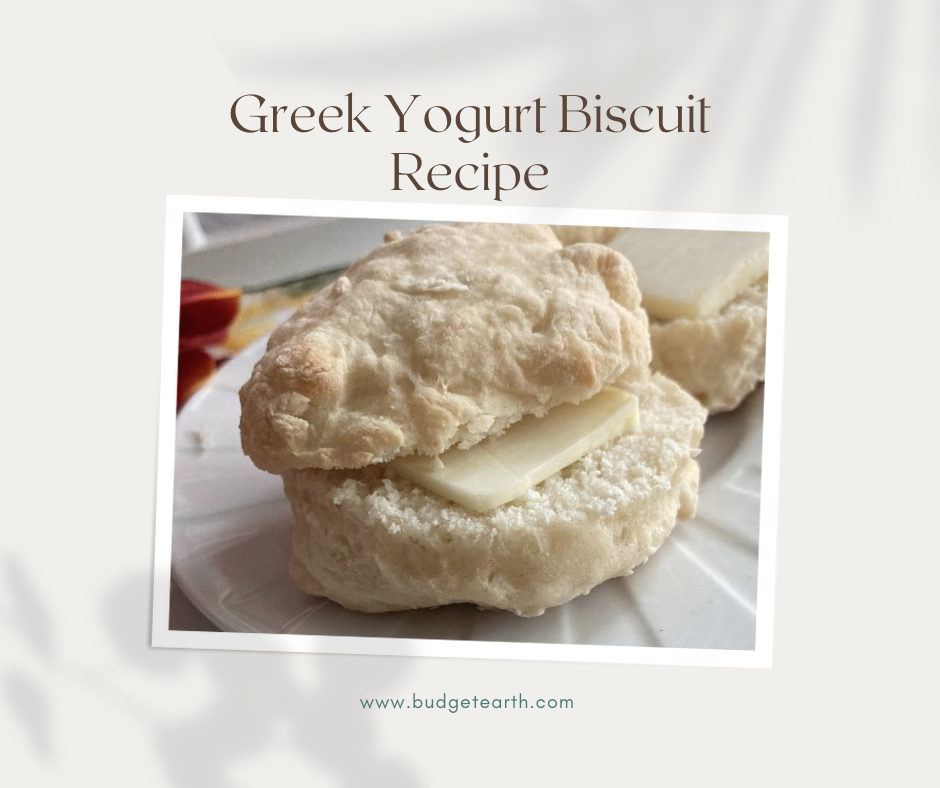 1 c self-rising flour
1 t sugar
½ c plain Greek yogurt
¼ c low fat milk (I used skim)
Preheat your oven to 425 degrees Fahrenheit. Use parchment paper to line a baking sheet.
Whisk flour and sugar together in a large bowl.
Add yogurt and half of the milk, stirring until the dough starts to come together.
Add a little bit of the rest of the milk at a time (you may not need the entire ⅛ c that's left) until the dough forms. Knead the biscuit dough JUST until smooth (it will be a little sticky). You don't want to overwork the dough.
Use a floured rolling pin to roll out the dough 1'' thick. If you don't have a rolling pin, you can just use a floured drinking glass instead.
Once rolled out, cut dough into rounds. I don't have a biscuit cutter so I just used a ⅓ cup measuring cup for this part. You could also use a drinking glass if that's what you used to roll out your dough!
Place the Greek yogurt biscuits on your baking sheet one inch apart from each other. Bake 10-15 minutes, until golden brown. I only had to bake mine 12 minutes, so keep an eye on yours while they're in the oven. I got about 9 biscuits that were just over 2.5 inches in diameter out of this recipe, but depending on how big you cut yours you might end up with a slightly different amount.
Recipe by
Budget Earth
at https://www.budgetearth.com/greek-yogurt-biscuit-recipe/