Strawberry Lemonade Freezer Pops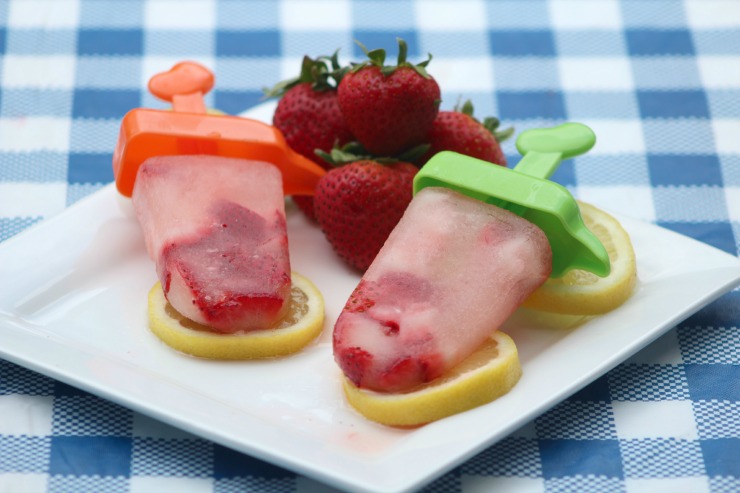 Recipe type:
Summer Dessert
1 ½ cups Lemon Juice (or 6 to 7 lemons)f
6 cups Water
½ cup Agave Nectar or Honey
1 cup Strawberries (sliced and hulled)
1 Frozen Pop Mold Kit
Fill each mold with strawberries.
Mix together the agrave necatr (or honey), water, and lemon juice.
Pour lemonade mixture on top of strawberries in mold.
Place lid and sticks on freezer pops as directed by your mold.
Place in freezer and freeze as directed by your mold. Server cold.
Recipe by
Budget Earth
at https://www.budgetearth.com/strawberry-lemonade-freezer-pops-recipe/