Tiramisu Recipe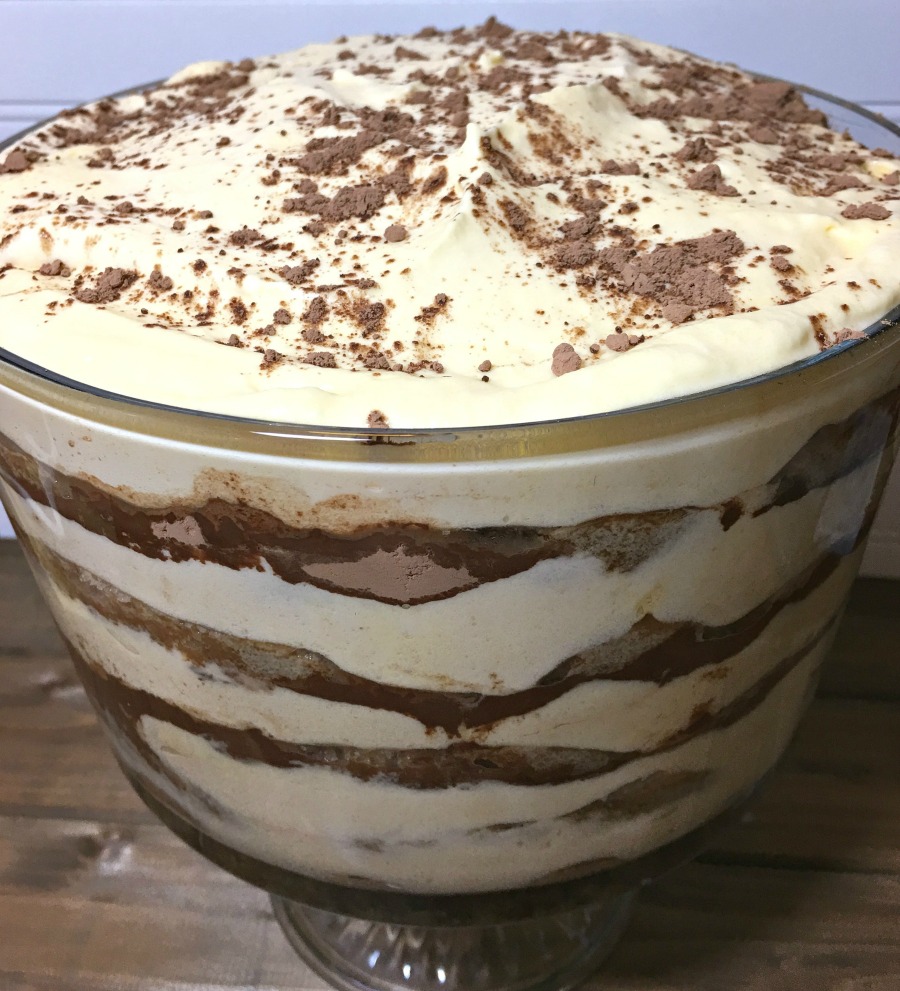 4 Containers of Marscarpone Cheese
10 Eggs (room temperature)
1 Cup of Sugar
3 Packages of Ladyfingers (or 1 Large Angel Food Cake)
1 Cup of Espresso
1 Tablespoon of Sugar
½ Cup Kalhua
Baking Cocoa Powder
Separate the eggs into 2 bowls - one with eggs whites and one with yolks.
In a large mixing bowl, beat the marscarpone cheese, cup of sugar and egg yolks until softened and fluffy. Set aside.
In a separate bowl, beat the egg whites until they form fluffy, stiff peaks.
Gently fold the egg whites into the marscarpone mixture. Make sure they are thoroughly mixed and blended before moving to the next step.
Mix together the Espresso, tablespoon of sugar, and Kalhua.
Place a layer of ladyfingers or angel food cake at the bottom of your dish. With a spoon, start soaking the lady fingers with the coffee mixture.
Once they seemed soaked, put a layer of cheese on the lady fingers.
Sprinkle the cheese layer with cocoa powder.
Repeat steps 6 - 9 until you reach the top of your dish with the cheese layer. Refrigerate for 4 - 6 hours before serving.