I've never been much of a video game player, but ever since I was a little girl I've loved watching other people play. The first game I remember loving was Zelda: Ocarina of Time. I remember falling in love with Epona and, really, the whole fantastical world Link lived in. Even in college there were certain games I begged my brothers not to play without me there to observe. Games with characters you grow to love and stories you can get lost in have always been my favorite – think Final Fantasy X, Telltale's The Walking Dead, Batman: Arkham Asylum, American McGee's Alice, and The Last of Us.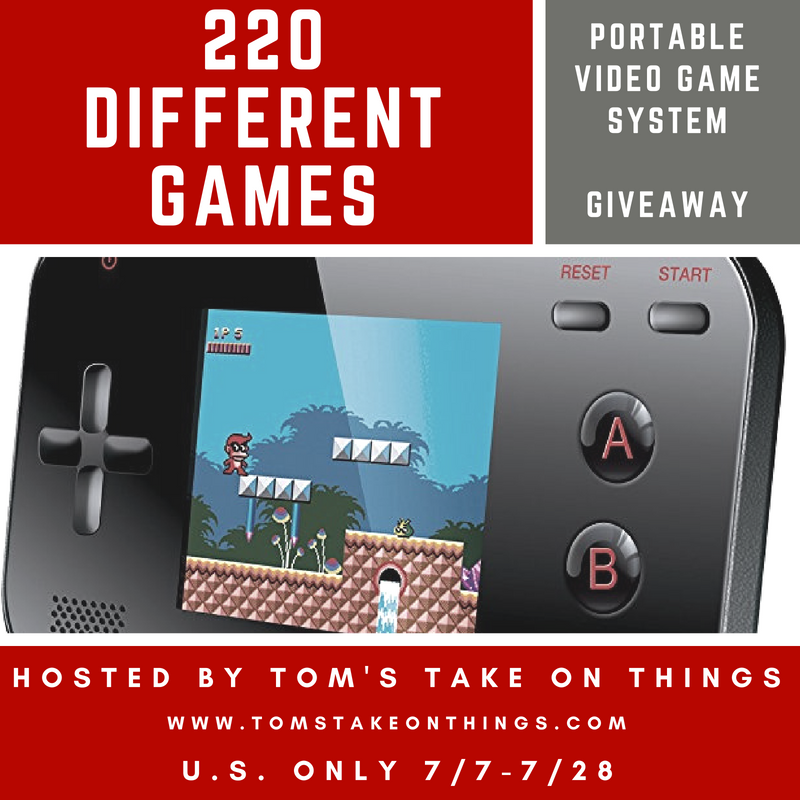 What is your favorite video game? Over time there have been so many systems released and so many great games it's hard to pick just one, right?
Well, Tom's (over at Tom's Take On Things) favorite game is called Starflight 1 & 2. Originally released for computers like the IBM PC Jr, Commodore Vic 20, and the Tandy 1000. It was eventually ported over to the Sega Genesis as well.
Tom saw this handheld gaming system on the rack at one of his favorite stores and decided he was going to do a giveaway to all of our fans and followers. Would you like to win it? Just enter below! My blog, along with others, is helping Tom promote this giveaway so that more people have a chance to win it. Blogs participating are not responsible for prize delivery. Tom's Take On Things will deliver the prize once the winner is selected.
Gamer V. Portable Handheld Gaming System with 220 Games