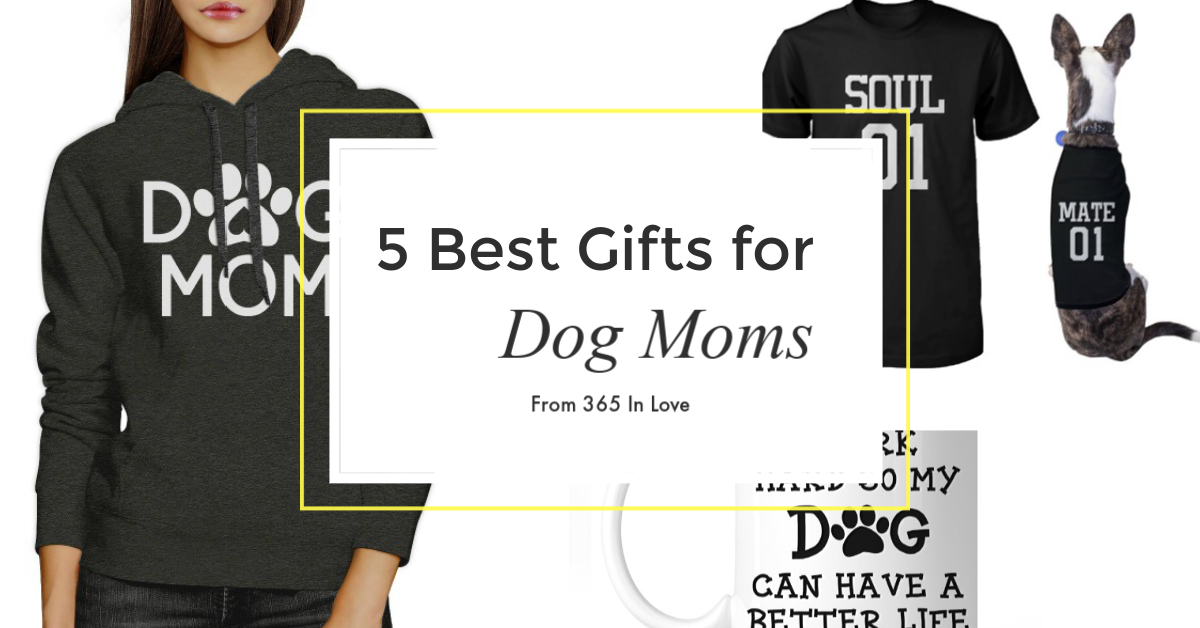 Do you struggle to find cute gifts for a dog mom in your life? Like many others, I love giving unique gifts that aren't just appropriate and fun, but truly loved. It can sometimes be a struggle, though, finding fun gifts for my dog parent friends. Sure, there are lots of cute gifts for dog moms and dog dads out there, but not all of them are budget friendly and of good quality. I also love giving them sometimes small that they can cherish throughout their day or even enjoy while doing errands. Recently, I was introduced to an awesome site that has some of the cutest, budget friendly items for dog moms – 365 in Love. For those who have never been to the site, they have been around since 2011 and their goal is help make your loved ones' days happier and brighter with some of their amazing items. After my own experience ordering from them, I couldn't wait to share with you some of my favorite gifts for dog mom's from 365 in Love.
Gifts for Dog Moms: Be The Person Your Dog Thinks You Are Canvas Bag
Trying to find a cute bag for running errands or even grocery shopping? Create a new trend while showing how much you love the dog mom life with the – Be The Person Your Dog Thinks You Are Canvas Bag. This 13 oz, 100% cotton, naturally colored canvas is designed for your busy life, being washable with cold water and made with water based printing inc, making it eco-friendly and safe. Personally, I love using mine to carry books and dog items with me when we are getting ready to go out with the dogs or traveling.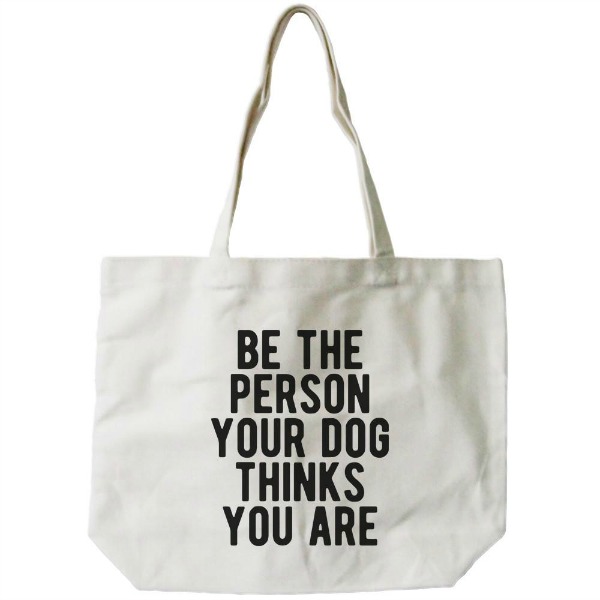 Gifts for Dog Moms: I Work Hard So My Dog Can Have a Better Life Ceramic Mug
Need a cup to keep you inspired during your work day? Brighten up your desk with a – I Work Hard SO My Dog Can Have a Better Life Ceramic Mug. This 11 oz ceramic mug can help keep you inspired through the day, and is made to last! Designed for both hot and cold beverages, it is great for the office since it is microwave safe and dishwasher safe. Not a tea drinker? Don't worry, this FDA approved mug is also great for plants or even as a cute pen holder!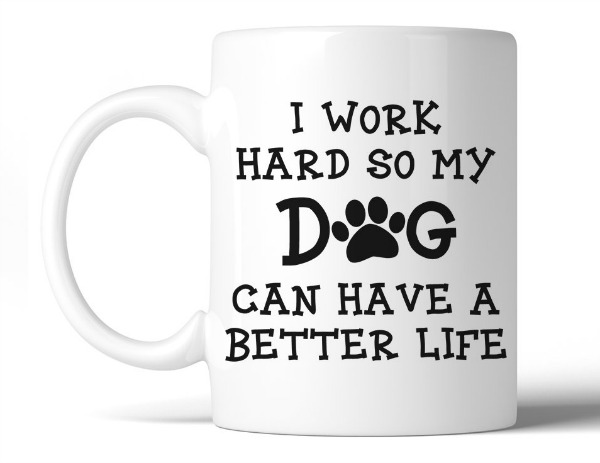 Gifts for Dog Moms: Soul Mate Matching T-Shirt for Pet & Owner
Love the idea of dressing up your pup during your morning walk or while having a fun day out? Show your pup is your true soul mate with the Soul Mate Matching T-Shirt set. For humans, this black t-shirt is 100% cotton and designed to be washed in cold water. For pups, these t-shirts are 100$ cotton as well and designed for x-small to medium sized pups. Who knew there was such a cute way to dress up for a day out with your pup's favorite mom?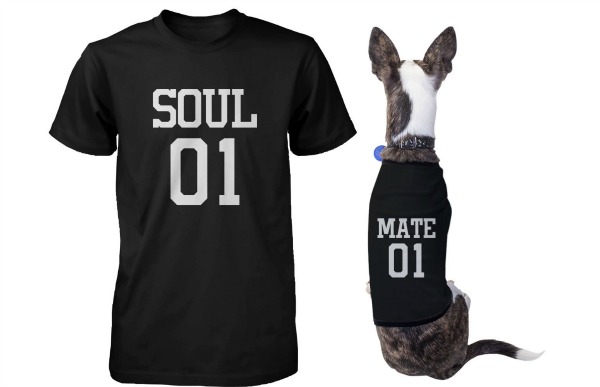 Gifts for Dog Moms: I Love My Dog T-Shirt
Looking for the a gift for a dog mom that truly has everything? Make her smile with the I Love My Dog t-shirt from 365 in Love. This black, 100% cotton is made for both men and women, and come in sizes Small – 3XL, allowing you to show off your love for dogs. With the cute puppy on this shirt, it isn't shocking that many pet parents will consider this a must have gift for dog moms!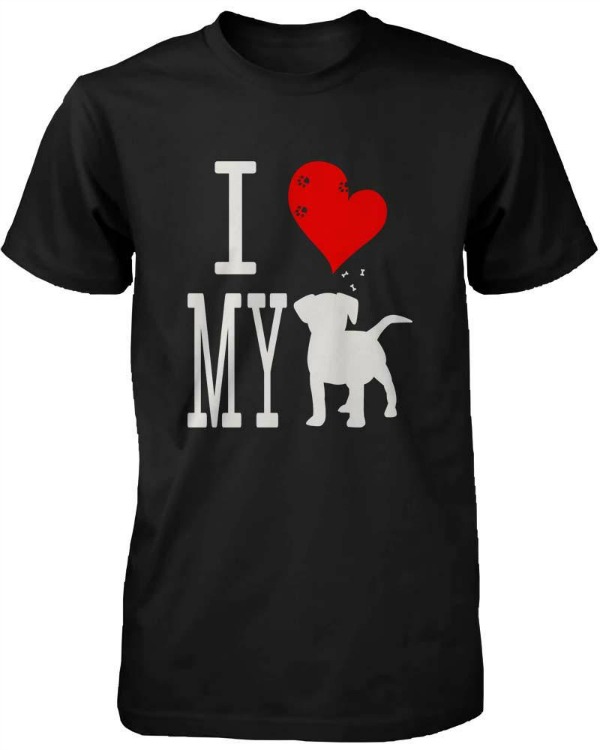 Gifts for Dog Moms: Dog Mom Unisex Hoodie
With cold weather being right around the corner, it isn't too early to start thinking about gifts for dog mom's to help feel warm and comfortable! One of our personal favorites is the Dog Mom Dark Grey Unisex Hoodie! This cotton blend hoodie is machine washable and printed with eco-friendly ink to make it great for the environment. Best of all, it is warm and comfortable, making it perfect for shopping or having a long hike out in the wood with your favorite pup!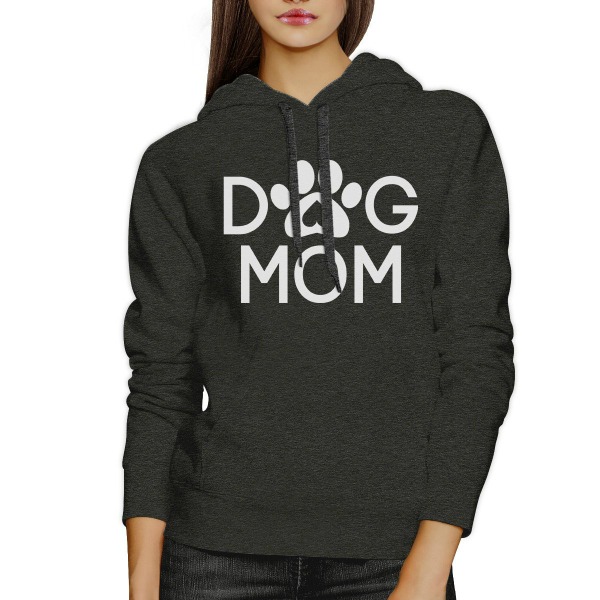 Gifts for Dog Moms Honorable Mention: I Love You A Latte
While it may not be a traditional gift for dog moms, most dog moms love coffee, too! The I Love You a Latte Mug may very well be one of my most favorite mugs from 365 in Love. This cute, 11 oz ceramic mug has a cute design front and back, and perfect for coffee and tea lovers like me. Like all of their cups, it is also dishwasher and microwave safe, making it great for busy writers like me who may be drinking coffee at odd hours.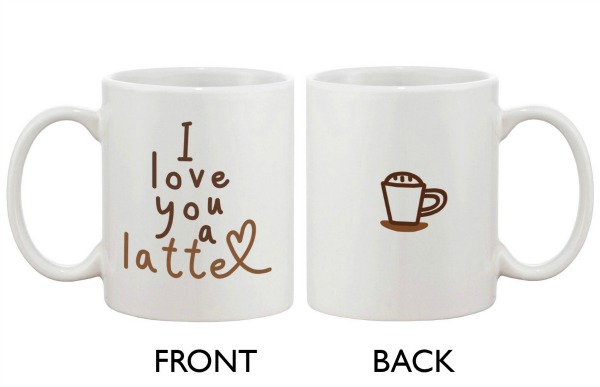 ---
---