While I don't like to talk about it much, I have problems controlling my own stress. I am one of those women who like to bite off more than I can chew to prove I can do more than anyone thinks I can. Once I set my mind on something, I don't easily let go – even when I probably should. Part of why I'm this way is hearing so many people tell me I can't do something – and I LOVE to prove them wrong, even at the sake of my own sanity and health. Yes, I'm a stubborn lady. I know I'm not about to change, but it means I have to have something help me reflect and control my own stress. Because of this, and my husband's encouragement to try meditation as a means of relaxing, I was immediately intrigued when I found out about the Lokai Bracelet on Tomoson.com. Wanting to learn more, I reached out to the company, and was excited when they asked me to review one of their bracelets. Could the Lokai bracelet be an answer to help me deal with my own stress?
Lokai: What is It
Wondering what is so special about this bracelet? The Lokai bracelet is a bracelet of clear beads, as well as a black and white bead on opposite sides of one another. These beads are what make the bracelet so special and contain materials from different parts of the world. For example, the white bead contains water from Mount Everest and the black bead, mud from the Dead Sea. So, what is so special about these materials? They represent the high and low points of life – with Mount Everest being the highest point in the world and the Dead Sea at one of the lowest (above ocean water, at least). All of this comes together to show the importance of balance and reflection on one's own life, and as a reminder of how far you have personally come in your own.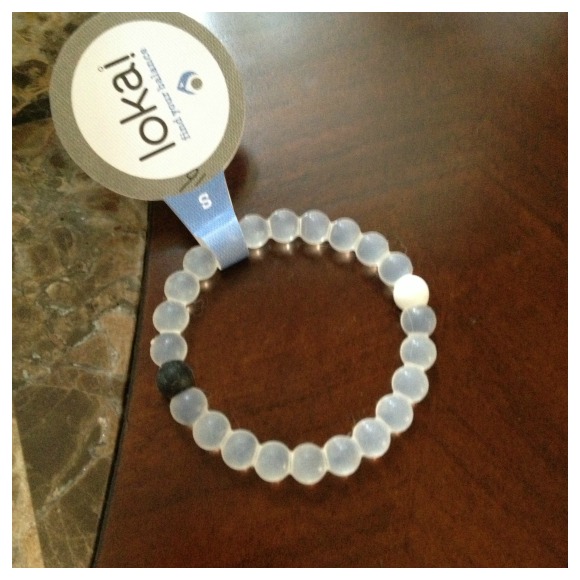 Lokai: Quality
From my own experimentation, the Lokai seems to be a quality, inexpensive bracelet. No, it is not indestructible, but it should last awhile with casual, everyday use. I have worn this washing my hands and rough housing with our pup. So far, no issues.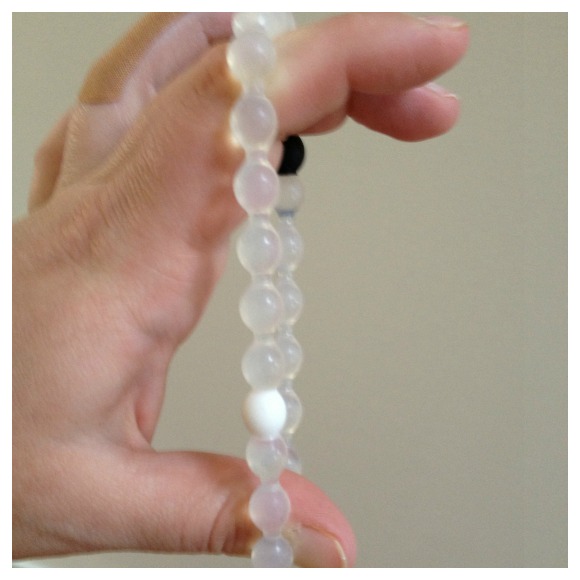 Lokai: Fashionable
With how the Lokai bracelet is designed, it really can go with just about anything. It isn't meant to be one of those bracelets that grab attention. It is for you. I personally liked the versatility that comes with this bracelet. Heck, it even looked cute worn with my Fitbit Flex.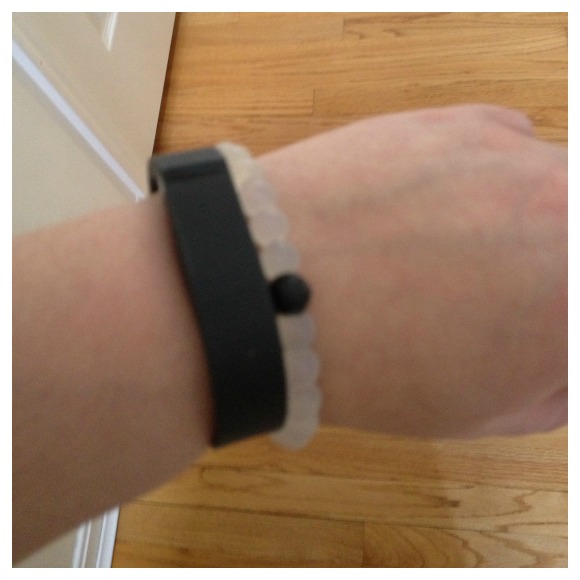 Lokai: Overall
I have to say that the Lokai is a very cute concept. I wanted to review one of these bracelets to help me deal with my own stress in a fashionable way. Not only can it help me reflect and remember that life has both it's ups and downs, but more importantly, it is a reminder that everything eventually balances out. In way, it is a great meditation tool. Since the Lokai bracelet is both practical and cute, I give it an A- rating. My only disappointment is that I wish there was a way to see the water and mud in the bracelet. With the way the bracelet is colored, it keeps you from seeing the most unique part of this bracelet – the materials that make it special.
Lokai: Where to Purchase
Do you need some more inspiration in your life? Need something to help you remember to stay balanced? If so, we think you will like the Lokai bracelet. This bracelet is perfect for meditation or reflecting on your own life everyday. Currently, you can purchase this bracelet on the Lokai website for $18. To learn more, also make sure to check out their Facebook Page!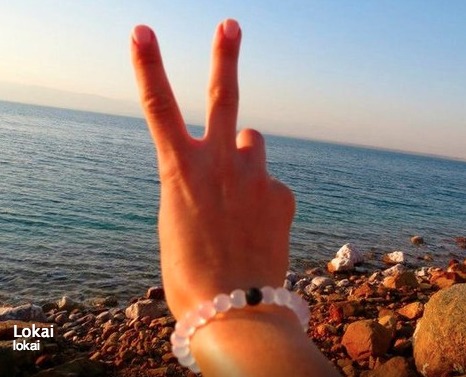 Lokai: Giveaway
We are happy to announce that we are working with Lokai to give away one of these inspirational bracelets. One lucky reader will have a chance to win one of these bracelets, valued at $18. To enter, make sure to read the rules below and then enter through the Rafflecopter.
Lokai Bracelet Giveaway
1 Winner will receive a Lokai Bracelet.
Open to US Only.
Winner will be chosen at random through Rafflecopter via Random.org.
Giveaway ends July 14th at 11:59 pm EST.
Winner will be notified through email.
Winner will have 48 hours to respond before new winner is chosen.
Must be 18 Years or Older to Enter Rafflecopter.
Sponsor is responsible for prize shipment, not Budget Earth.
Entering the Rafflecopter means you agree to terms above.
If you have any questions, feel free to email budgetearth@gmail.com
Good Luck!
Disclosure: Budget Earth did not receive monetary compensation for this review and giveaway, but did receive a Lokai Bracelet for review purposes through Tomoson.com. All of the opinions on this blog are the opinions of said author and these opinions may differ from your own.