Disclosure: I received this product for free to review. The opinions in my review are honest and my own.
Okay, I admit it, I nearly burned down my house with a teapot. Yes, you heard me, the metal teapot you put on the stove and makes a whistling sound? My cute little bumblebee teapot didn't see it coming when our oven decided to malfunction, turning my cute teapot the most interesting shade of dark red and melding the enamel to our burner for some time. While it may have been the oven's fault, I am more than a bit nervous walking away from our stove now, making waiting for water to boil as I'm working a bit impossible with an office basement. To solve the issue, my husband told me to get an electric teapot for our office. Having never used one, I didn't have the first clue where to look for one, or what features my teapot needed. Luckily, we found the perfect solution to our problem – the LuguLake Ceramic Electric Tea Kettle!
LuguLake Ceramic Electric Tea Kettle: What Is it?
Looking for a cute teapot that is perfect for having tea at the office or in the kitchen? If so, we think you will love the LuguLake Ceramic Electric Tea Kettle. This cute teapot has an enamel china indigo flower pattern, giving it a modern look that is perfect for any office environment. With its 360 degree rotating base and concealed stainless steel heating element, you can easily have hot water whenever you need it most. With its boil-dry protection and automatic turn off when water starts boiling, you can safely enjoy tea anytime, anywhere!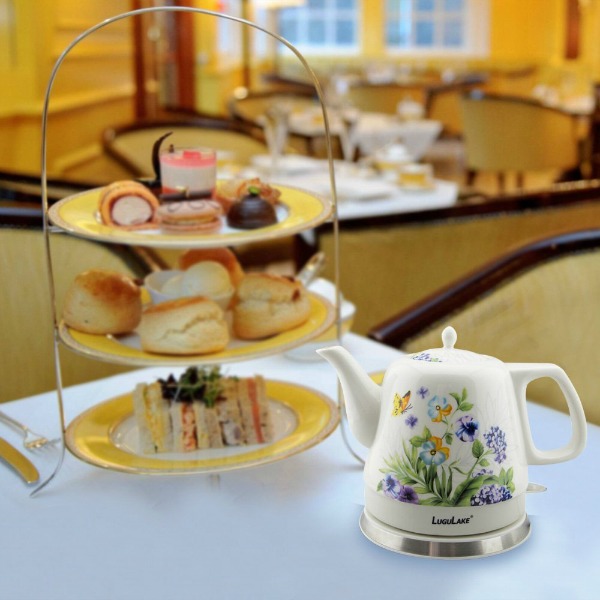 LuguLake Ceramic Electric Tea Kettle: Overall
While I have only had my teapot for a week, I am so far very impressed with this little teapot. It isn't too big and seems just the right size for about two large cups of tea in my 14 – 15 oz mugs. Best of all, it is super easy to use. All I have to do is put in some filtered water, turn on the switch, and wait for it to heat up the water. I personally don't use it for anything other than heating up water, I have never been a fan of putting my bags straight in the pot itself. Really, I couldn't be happier – it heats up water, it looks cute, and is very easy to use!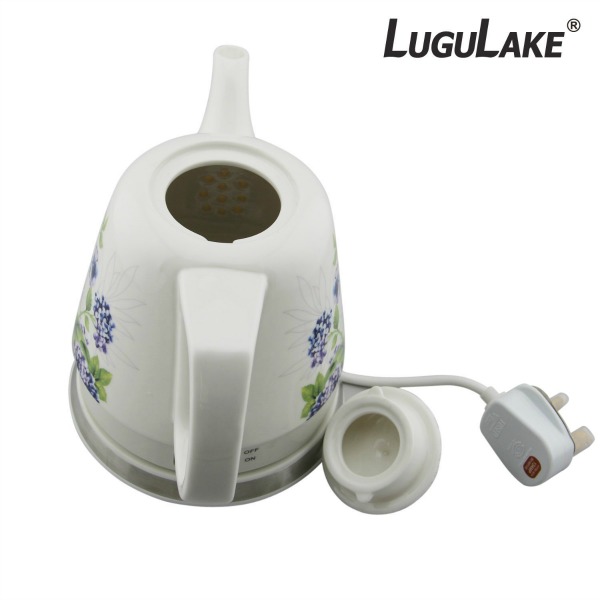 LuguLake Ceramic Electric Tea Kettle: Where to Purchase
Would you like to purchase this awesome teapot for someone on your Christmas list? You can find the LuguLake Ceramic Electric Tea Kettle on Amazon.com for only $65.99.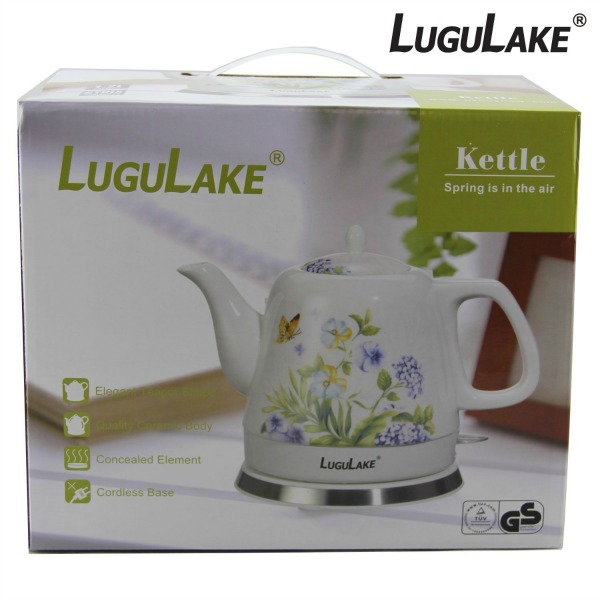 Disclosure: Budget Earth did not receive monetary compensation but did receive products for review purposes. This post may contain affiliate links. All opinions on this product are my own and may differ from our readers' opinions.
Would you like to have your products featured in a giveaway event? Want to increase your social media exposure? Contact susan.l.bewley@gmail.com to see how I can help YOUR company today!