Disclosure: This is a sponsored post with Mums the Word Network and Doctor on Demand. All opinions are honest and my own.
I don't know about you guys, but I hate going to the doctor. Yes, it may be necessary but it's usually a very a very uncomfortable, nerve-wracking experience for me. When I'm sick, the last thing I want to do is leave bed, never mind get dressed, get makeup on, drive to the doctor, sit in a waiting room with lots of other sick people, and wait for a doctor to examine me. Even more, I usually have to deal with an overworked nurse who I feel like is scrutinizing my weight and too busy to answer any of my questions. By the whole time the experience is over I'm drained and feeling even worse than I did before I went into the doctor's office. Wouldn't it be great if we could have a house call from our doctor and not have to deal with a nasty, germ filled office? Luckily, we just found the perfect answer – Doctor on Demand!
So, what exactly is Doctor on Demand? It is a healthcare service that provides video visits with board certified physicians, psychologists, pediatricians, and lactation consultants via smartphone, tablet, or your desktop computer. To talk to the doctor, all patients have to do is download the app for their device, or go to Doctors on Demand from their desktop computer, provide a list of their symptoms, and then they are instantly connected to a provider licensed in their state for a video visit. After the visit, they can even call in prescriptions for you, making the whole experience of seeing a doctor as painless as possible.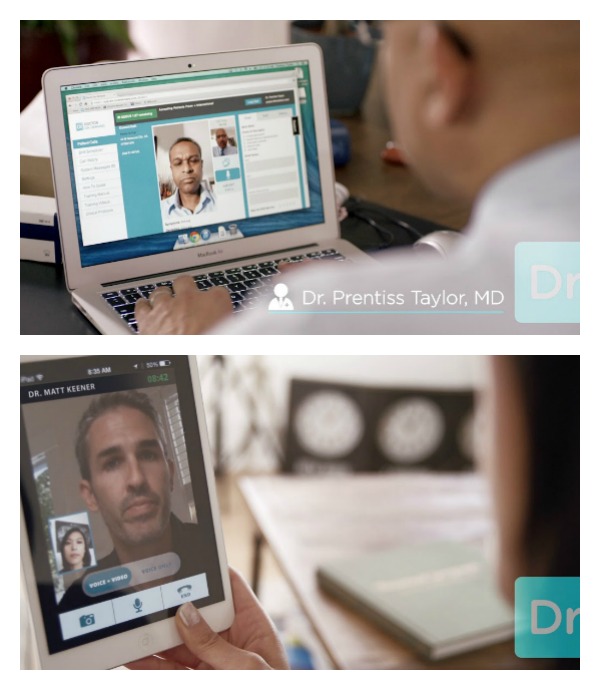 Want to know the best part? It might very well be cheaper than co-pay on your insurance! Their plans include:
$40 per visit talking to a Board Certified Physican for non-emergency medical issues (cold, flu, urinary tract infections, sports injuries, etc).
$40 for 25 minute session talking to a Doctor on Demand/UpSpring Lactation Consultant.
$70 for 50 minutes session to a Doctor on Demand/UpSpring Lactation Consultant.
$50 for 25 minute session with a Doctorate level psychologist.
$95 for 50 minute session with a Doctorate level psychologist.
Really, I wish I knew about a service like this sooner, especially when we didn't have insurance. As someone who is nervous going to the doctor and being in a waiting room with other sick people, this service is truly a godsend. Now all I have to do is pull out my iPhone or a tablet to talk to a doctor, which seems pretty amazing and convenient to me. Even the price seems very reasonable, especially since I won't lose an hour or more waiting to just SEE the doctor for less than 10 minutes. I can see this being especially useful for my friends with small children since a trip to see the pediatrician can be very stressful for everyone involved (and can get other members of your family sick). Who knew seeing a doctor could be so stress free!?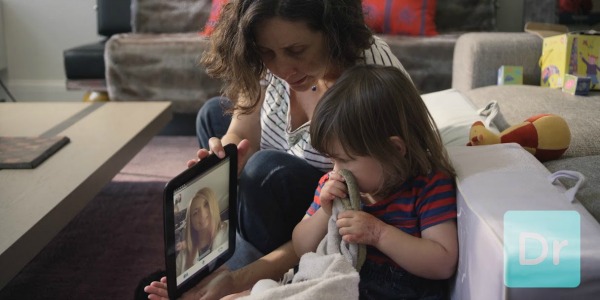 Personally, I think it is fantastic for people who have high copay, on their insurance (or none at all, and can't afford high doctors' bills). At only $40 for a visit, this is less than many insurance co-pays, and far less expensive than a trip to the doctor without insurance.
Want to try Doctor on Demand for yourself and forgo an expensive co-pay, or bringing your sick child out of the house? Talk to a doctor, pediatrician, lactation consultant, or psychiatrist today by using the Doctor on Demand App on your Apple or Android device. If you don't have one, don't worry, you can still talk to a doctor using a webcam and microphone. To make your first visit even easier, Doctor on Demand is giving all of our readers a free visit as long as you use this exclusive coupon code – BUDGET15.
Doctors on Demand has completely free registration and is super easy to use. If no one in your household is sick, don't worry! You can store the code for later on your account, allowing you to use the free visit when you need it most. So, what do you think of this innovative service? Make sure to tell us in the comments below!
Want to learn more? Check out Doctor on Demand on Social Media!

Disclosure: Budget Earth did receive monetary compensation as well as products for descriptive purposes. All opinions on this product are my own and may differ from our readers' opinions.
Would you like to have your products featured in a giveaway event? Want to increase your social media exposure? Contact susan.l.bewley@gmail.com to see how I can help YOUR company today!