Disclosure: I received this product for free to review. The opinions in my review are honest and my own.
Lately, I have been a bit down in the dumps since I am stuck inside with the cold weather. While I love winter fashion, I hate the gloominess of winter and not being able to enjoy the the sun being out much. Even worse, the promised "Snowmageddon 2015" didn't happen in the area where we are staying, leaving me bummed since I really wanted to see Reya play in 2 1/2 feet of snow. To get out of this funk, I decided it's time to start being creative and start making some beauty items. My problem was I didn't bring most of my soap stuff with us, and had no clue what I wanted to make. As I was doing some research online, I found the perfect solution for people like me who love making beauty items or the though of having full control of what ingredients go into their cosmetics – the Handmade Beauty Box.
Handmade Beauty Box: What Is It?
Looking for fun weekend projects for the weekend where you can enjoy spoiling yourself or having a pamper party with your favorite girls? If so, we think you will love the Handmade Beauty Box! This do-it-yourself beauty subscription box service delivers high-end, achievable beauty and spa products right to your door. In the box, you will find everything you need to create some of your own toiletries and cosmetics, including lotions, lipsticks, nail polish, mineral makeup, foots scrubs, and more! Each project also uses only the highest quality, wholesome ingredients such as essential oils, shea butter, pure pigments, and salts in the boxes to make sure all the projects are not only luxurious, but natural.
As well, many of them can be customized to suit your individual skin tone or color preference. All the projects are also have pre-measured ingredients and step by step instructions, making it easy for everyone to make projects. If you get stuck for some reason or want to modify the receipt, you can go the their blog to watch video tutorials or get other ideas.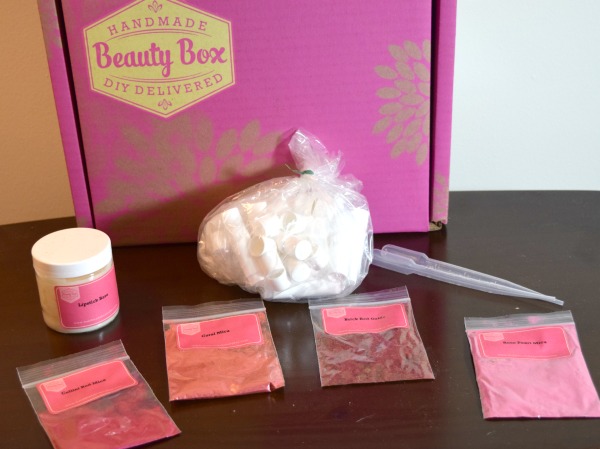 Handmade Beauty Box: Overall
Okay, I will freely admit, I was super excited when I got this box to review. I have mentioned before on the blog that I like making my own soap, and one of my favorite places to buy stuff from is Bramble Berry Soap Supplies. They have some of the best products for soapmaking, including essential oils, and I love watching their tutorials created by their founder Anne-Marie Faiola aka "The Soap Queen". When I found out she created the Handmade Beauty Box, I knew it had to be amazing since I haven't tried anything from her company that I don't love.
When my box arrived, I couldn't wait to get it open and see the project was inside. I was even more curious when I saw I would be making homemade lipstick. While I was comfortable with many of the products inside, it was a project I had never attempted in the past so I knew I would be in the same boat as most of my readers – trying it for the first time. Once I got started, however, I was completely blown away. The project itself was very easy, practical, and made me truly feel like buying lipstick in a store is a total rip-off. I mean, I just made an army of lipstick, and had the chance to try have fun making some custom lipsticks. Since I got more than one box for review, I really had fun making custom colors and am planning on going into my own collection of mica to make more. After this experience, I can't wait to try more boxes and test out more projects I didn't think I could possibly make at home. Based on my own experience I don't think I could recommend the Handmade Beauty Box enough, and I give it an A+ rating! If you love beauty items, and do-it-yourself projects, buy it now – it is not only fun but will show you how easy it is to make beauty products at home!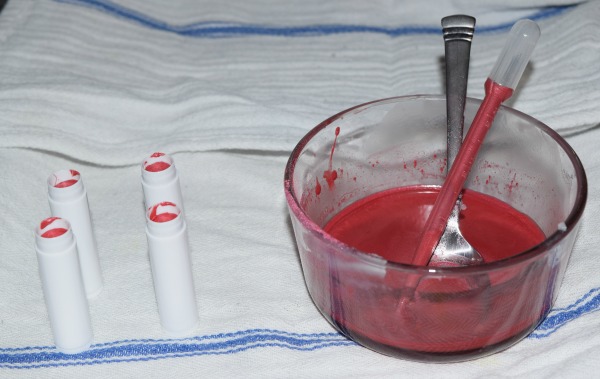 Handmade Beauty Box: Where to Purchase
Want to purchase this awesome DIY box for yourself or someone in your household this Valentine's Day? You can learn more about this box and order a box to try it out for yourself by visiting the Handmade Beauty Box website.
This box itself is currently available for only $31.50 a box or $28.79 with a subscription (shipping included), allowing you to enjoy step by step projects every month! Best of all, you don't have to be a subscriber to enjoy the box. You can decide to purchase them one at a time or sign up for monthly delivery based on a 3 month, 6 month, or 12 month subscription plan. With the Handmade Beauty Box, making beauty items just became a whole lot simpler!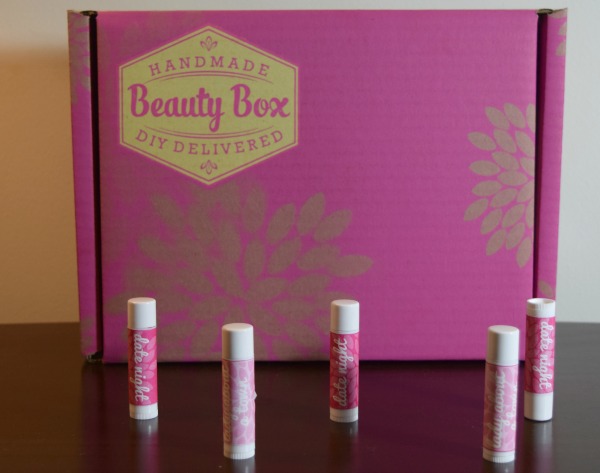 Want the learn more? Check out the Handmade Beauty Box on Social Media!
Facebook | Twitter | Pinterest | Instagram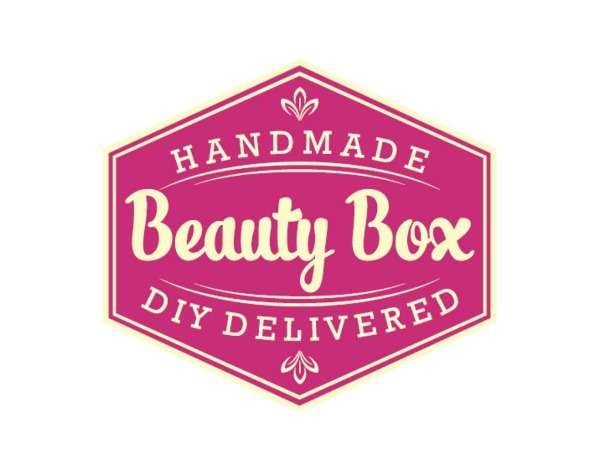 Disclosure: Budget Earth did not receive monetary compensation but did receive products for review purposes. All opinions on this product are my own and may differ from our readers' opinions.
Would you like to have your products featured in a giveaway event? Want to increase your social media exposure? Contact susan.l.bewley@gmail.com to see how I can help YOUR company today!