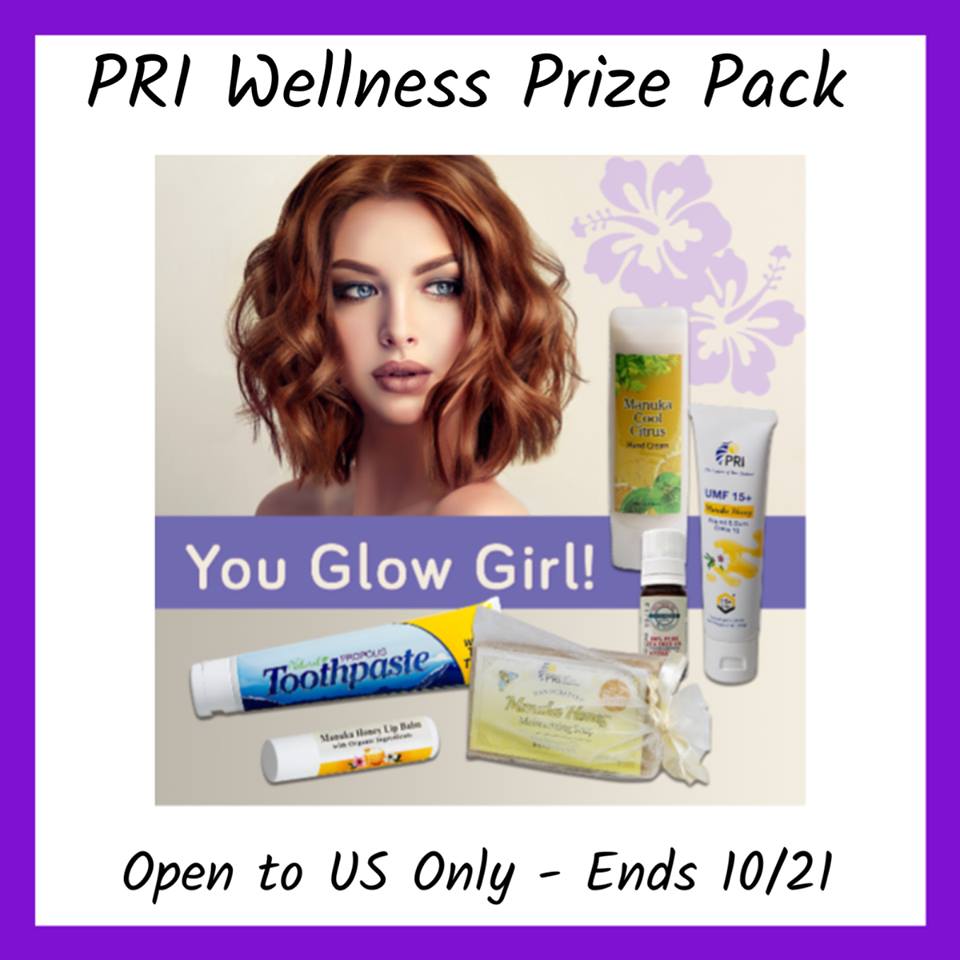 Sponsored by Pacific Resources International (PRI) and hosted by Powered by Mom.
Enrich your skin with New Zealand Manuka Honey.
SAVE 15% + Free Shipping with Discount Code: Beauty15
Your skin is your largest organ. It protects your body against the environment and bears the brunt of the forces of nature which ages your skin. When injured, your skin does a remarkable job of repairing damaged tissue and when treated well with good diet, protection from weather, and adequate moisture, it repays us by looking healthy, younger, and by glowing with vigor.
Pacific Resources International (PRI) has an award-winning product line of beauty, health, and wellness products made with the "healthy properties" of Manuka Honey and Propolis. Manuka Honey is also a natural antiseptic used to treat burns and wounds. You will enjoy these truly beautiful Manuka products from soap, oils, and creams to lip balm and more!
The Beauty of Manuka
Manuka Honey is a natural protective ingredient that can not only enhance the skin but help treat, care for, and moisturize it. New Zealand is known for its natural beauty – and harsh elements of cold, wind, rain, and blistering sun. New Zealanders have been using Manuka Honey to protect their skin for generations. A not-so best kept secret of beauty professionals? Applying Manuka Honey Masks for exfoliation and for more beautiful and supple skin!
One lucky winner will receive a prize pack of the items below:
Manuka Honey & New Zealand Pacific Sea Salt Soap.
Manuka Cool Citrus Hand Cream.
Phyto Shield Botanical Oral Care Toothpaste.
Manuka Honey Lip Balm.
Standardized By Nature – 100% Tea Tree Oil.
BONUS: Manuka Honey Wound & Burn Dressing.
a Rafflecopter giveaway