We are now taking sign-ups for our latest blogger sponsored cash giveaway. Bloggers, if you are interested, please read all the important information below and sign up using the form below. If you have any questions, feel free to ask. This is a blogger sponsored giveaway, so there will be no free links.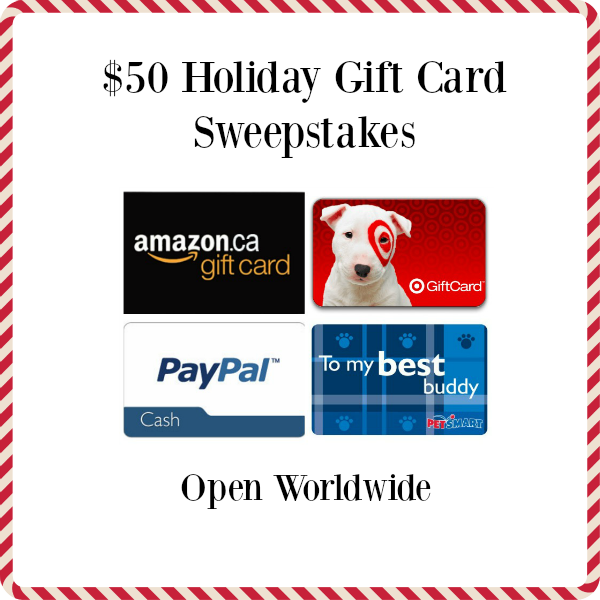 Name: $50 Holiday Gift Card  Sweepstakes
Dates: TBA (will last one week – will start within 48 hours after get at least 12 people)
Limit: 15  bloggers (to offset Paypal fees and list on Giveaway Promote)
Prize: $50 Gift Card of Choice or Paypal Cash
Who Can Enter: Open Worldwide
Cost: $5
Link Choices: Daily Blog Comment or Single Comment.
Host Pages: None. Everything will be on the Rafflecopter.