We are now taking sign-ups for a new giveaway hosted by Mom Powered Media. Bloggers, if you are interested, please read all the important information below. This is a blog hop – meaning you will have to provide your own prize and have your own giveaway listed on your site. To sign up your site, please fill out the inlinkz form below! If you have any questions, feel free to ask.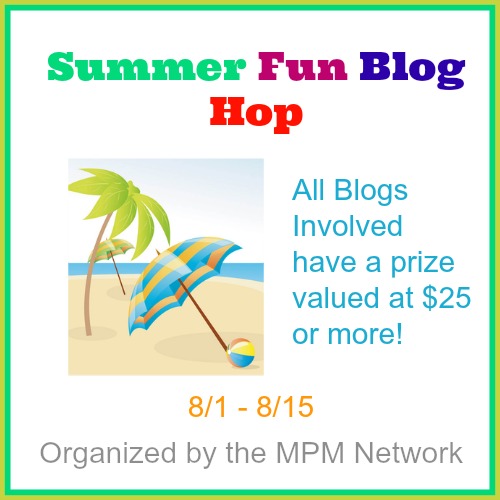 Name: Summer Fun Blog Hop
Dates: 8/1 – 8/15
Prize Value: Minimum Value of $25
Prize Details/Theme: Anything Goes
By signing up, you agree to a prize or a sponsor by the time the hop goes live on 8/1 at 3 PM. You do not have to have a sponsor now but if you cannot find one, feel free to contact an MPM member for ideas. If you do not have a sponsor or self sponsored prize within 24 hours of the start date, please contact Susan Bewley (susan.l.bewley@gmail.com) so that you can be removed from the hop.
Would you like to have your products featured in a giveaway event? Want to increase your social media exposure this holiday season? See how Mom Powered Media can help! Contact susan.l.bewley@gmail.com to see what we can do for your company!