With me becoming more active, I have found I have many more aches and pains than I used too. While I would love to write this off to old age, I don't think I will be able to get away with it (I'm only 30). So, what is the cause of my aches and pains? Pure, absolute clumsiness. Yes, that's right, I accidentally injure myself constantly. My worst injury come from me actually falling off our platform bed at our old apartment in NJ. This doesn't sound too bad until you realize I landed on my kneecap on a hardwood floor – ouch! That was a year ago and I still have some annoying pain in that kneecap. While my Noxicare natural pain relief cream (click to read my review) does wonders, I have found that something else works along with this cream – Noxicare Natural Pain Relief Capsules.
Noxicare Natural Pain Relief Capsules
As some of you may know, I have become a fan of Noxicare and their line of products over the last several months. All of their products are made using all natural ingredients, and developed by a board certified doctor – Dr. Reza Ghorbani. What makes their products so unique is that they all work together to help you overcome or manage pain in your life, using only natural ingredients that have been proven to work for centuries. I'm a firm believer that many of us don't get the proper nutrition we need in our diet, and that pain is one of our bodies ways of telling us we aren't caring for it properly. This is one of the reasons I have been taking many of their supplements, along with their pain relief products.
So, what is so unique about Noxicare Natural Pain Relief Capsules? These pills help you deal with pain in a natural way, alleviating inflammation, muscle aches, and nerve pain using seven well known natural pain relief ingredients (turmeric, willow bark, ginger, holy basil, rosemary extract, alpha lipoic acids, and boswellia extract). These pills help support your bodies muscle and joint health to help you stay healthier and fight pain before it even starts. Best of all, just like their Noxicare pain relief cream, it has no known side effects, allowing you to naturally deal with pain without putting through anything unpleasant!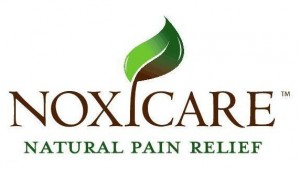 Noxicare Natural Pain Relief Capsules: Look & Taste
As you can see from the picture below, Noxicare Natural Pain Relief Capsules are in a gel capsule with a finely powdered mixture in the middle. This mixture is the seven natural ingredients listed on the bottle – turmeric, willow bark, ginger, holy basil, rosemary extract, alpha lipoic acids, and boswellia extract. The only other ingredients that are actually in pill is what makes up the gel capsule itself – hypromellose and water. What really surprised me is that they even went the extra step to make their formula vegetarian friendly. Since I don't want to turn anyone's stomachs, I won't go into the ingredients normally used to make gel capsules. As for taste, I found that this supplement really doesn't taste like much of anything and doesn't have an aftertaste.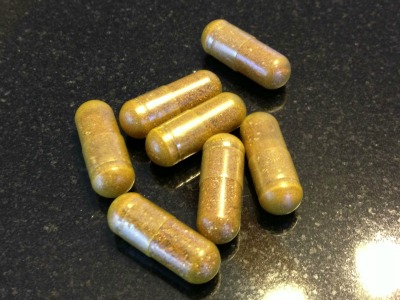 Noxicare Natural Pain Relief Capsules: Usefulness
When I first started taking this supplement, I really wasn't for sure what to expect. I was very happy with Noxicare's natural pain relief cream, so I wasn't for sure what this supplement had to offer me. As well, I had been taking their other supplements, leaving me feel energized and amazing. It wasn't until I stopped taking this supplement that I realized how much it help me. I was dealing with the most annoying pain I hadn't dealt with in over a month from my knee. I was stressing it the same as I had been with exercise and walking, but it continued to have that same, annoying hurt once I went back to a more relaxed lifestyle. I just couldn't figure out what I had changed. Then…it hit me. I had stopped taking Noxicare Natural Pain Relief Capsules. Immediately, I went back to taking these pills and within three days, I felt the same as I did before, allowing me to go back to being more active.
Before I go any further, I will be honest about one thing. I did not take the recommended dosage most days. I normally only took one capsule a day and two when I was very active. On the bottle, it recommends taking two to three a day. My own pain I consider minor, but I didn't reduce the amount I was taking until taking the recommended dosage for about a week. In all honesty, I wasn't thinking and only took one a day, finding that it helped my pain with only half the dosage. If you deal with regular, moderate to severe pain, however, I recommend that you do follow the directions and take the recommended dosage.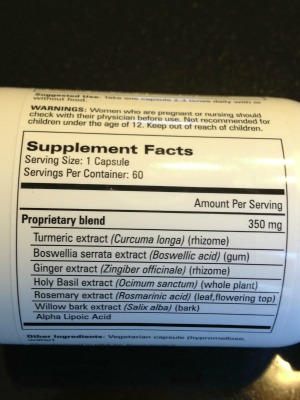 Noxicare Natural Pain Relief Capsules: Overall
Now that I have nearly finished my bottle of these pills, I am really wondering how I survived without them. I really didn't realize how much these pills helped me until I went without for about a week. These pills truly made me feel close to normal again, and allowed me to do some of my favorite activities – walking, exercising, and grocery shopping. If you or someone you know is dealing with daily, annoying pain, I highly recommend purchasing Noxicare Natural Pain Relief Capsules. As you can guess from this review, I give these pills an A+ rating since they did for me exactly what they advertise, and did it naturally!
Noxicare Natural Pain Relief Capsules: Where to Purchase
Are you looking for a natural pain relief supplement to help you feel normal again? If so, I highly recommend giving Noxicare Natural Pain Relief Capsules a try. Currently, you can purchase a month supply of this supplement for $29.95 from Noxicare directly or Amazon.com.
Also, if you would like to try any of their other products, you can find more about them at their website or in our reviews. Their products include – Noxicare Natural Pain Relief Cream, Truceuticals Omega-3, Truceuticals Womens Once Daily, Truceuticals Once daily, Truceuticals B12, Truceuticals Joint Support, and Truceuticals antioxidant formula.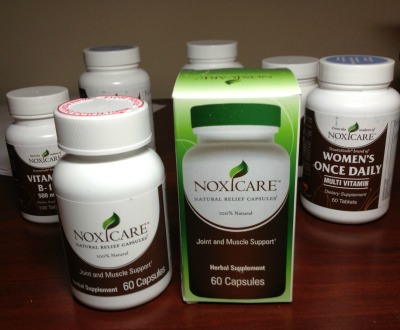 Disclosure: Budget Earth did not receive monetary compensation for this review and giveaway, but did receive a bottle of Noxicare's Natural Pain Relief Capsules for review purposes from Noxicare. All of the opinions on this blog are the opinions of said author and these opinions may differ from your own.