One of the things I have spent a lot of time focusing on this year is my overall health. While I have always been a bit reluctant to buy anything processed, I have been trying to eliminate more unhealthy things in our household to help us not just lose weight, but feel healthier. Along with cutting some unhealthy foods, we have been adding more dietary supplements to our regimen. Many of us don't realize it, but we don't get all the nutrients we need on a daily basis. As some of you may know, I have become a big fan of Truceuticals products over others, since they are made from all natural ingredients. Having read all the benefits of adding fish oil to your diet, I decided to try Truceuticals' Omega-3 supplement.
Truceuticals Omega 3 Supplement
As some of you know, I try keeping my diet as natural as possible. I go out of my way to avoid processed anything, including vitamins that don't use natural ingredients. This is one of the reasons I love Noxicare and Truceuticals. They only use high quality, natural ingredients in all of their supplements, including their natural pain relief cream. What also impressed me about these products is that they are actually developed by a board certified doctor, Dr. Reza Ghorbani, who specializes in pain management. I don't know about you, but I have a bit more comfort knowing that these natural products were actually developed by a real doctor, not a questionably knowledgable holistic specialist. If you would like to learn about them and their products, feel free to check out my other products reviews from this company, including their Women's Once Daily Supplement & Joint Support Supplement.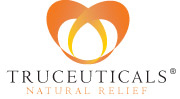 Truceuticals Omega 3 Supplement: Why Omega-3
I will be the first to admit, I'm not an expert when it comes to vitamins and different minerals. Before I take any new supplement, I spend time researching the benefits of taking them on Wikipedia and WebMD. While I always tried buying products with Omega-3, I never really knew why it was so good for me. What I found is that quite a few medical studies have shown that Omega-3 (especially EPA & DHA) have some amazing benefits. What I found is omega-3 helps with the following:
Reduce inflammation in the body
Rheumatoid arthritis
Depression
Cardiovascular health
Asthma
Prenatal Health
Prevent Hair Loss in Men
Probably the largest benefit of taking an omega 3 supplement is the reduction of triglycerides. So, what exactly are triglycerides? This is a fancy word for the fat in our blood. A large amount of this fat in your blood can increase your chance of suffering heart disease. One of the best natural sources for omega-3 is fish oils, the main reason that most good supplements, like Truceuticals Omega-3 Supplement, contain fish oil. Really, the only people who shouldn't be taking an omega-3 supplement are people who are taking blood thinners since research has shown that it can actually thin the blood.
Truceuticals Omega 3 Supplement: Look & Taste
Like many fish oil supplements, Truceuticals Omega-3 supplement is a yellow tinted gel pill that looks a bit transparent. From the moment you open the bottle, you will smell a very distinct fish smell. I am not a big fan of the fish scent, but I know this also comes along with it being all natural. Luckily, it doesn't taste like fish. While I like fish, my husband detests most fish and I know he wouldn't even try it if it had a fishy taste. From my own experience, the pill itself may have a bit of an odd smell, but it easy to swallow and doesn't cause bloating like the last fish oil supplement I tried a few years ago.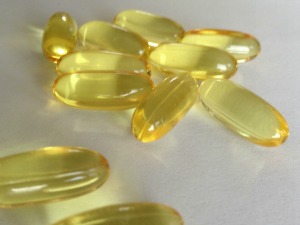 Truceuticals Omega 3 Supplement: Usefulness & Purity
Like most other Truceuticals products, their Omega-3 supplement is made using all natural ingredients. While many of their supplements are based on herbs and minerals, these vitamins are made from fish oil, which is molecularly distilled to keep the vitamins pure. So, why is it being molecularly distilled so important? This process removes PCB's, toxins, and heavy metals from the fish oil, such as lead and mercury. You have likely heard the horror stories on the news about mercury poisoning from fish. Many people don't realize it but you can still get mercury poisoning from fish oil supplements, so always check and see how your supplement company deals with this issue. You may surprised to learn that most companies don't!
What I also love about Truceuticals Omega-3 supplement is that they don't use the fillers used by other companies. The molecular distilling process also helps reduce oxidants in the supplement, allowing the supplement to stay fresh longer without using fillers. As well, these natural vitamins do not contain sugar, salt, dairy, yeast, wheat, gluten, corn, artificial flavors, or colors. You can rest easy knowing you are taking a supplement that is as pure as possible when you take this once daily vitamin!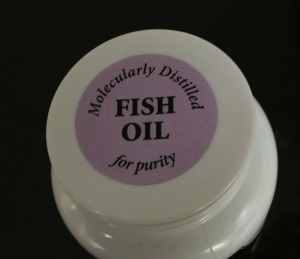 Truceuticals Omega 3 Supplement: Overall
I have been taking the Truceuticals Omega-3 supplement for a bit over a month now and have to say I love this supplement. Knowing that I have another way to add omega-3 to our diet is important to me, especially since my husband won't eat most fatty fish. From my own experience taking this supplement, I give it an A- rating. My only complaint with the vitamins is that it does have a very strong fish smell, but I do think this comes with the territory when you are taking an all natural supplement! If you want to start taking an omega-3 supplement, however, I highly recommend that you give this supplement a try!
Truceuticals Omega 3 Supplement: Where to Purchase
Want to try Truceuticals Omega-3 supplement for yourself? You can currently purchase this supplement at one of three places – the Noxicare website, Truceuticals website, or Amazon.com. To learn more and see the latest offers and discounts, make sure to check out the Noxicare Fan Page on Facebook.
Want to learn more about some of their other products? You can find more at their website, or each of their individual product pages – Noxicare Natural Pain Relief Cream, Noxicare Joint and Muscle Support, Truceuticals Womens Once Daily, Truceuticals Once daily, Truceuticals B12, Truceuticals joint support, and Truceuticals antioxidant formula.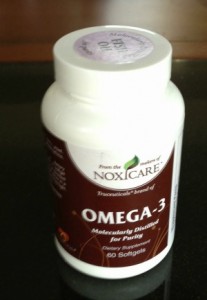 Disclosure: Budget Earth did not receive monetary compensation for this review and giveaway, but did receive a bottle of Truceuticals Omega-3 for review purposes from Truceuticals. All of the opinions on this blog are the opinions of said author and these opinions may differ from your own.