Powered by Mom's RoseArt Chalk
Prize Pack Giveaway
Open to US ONLY – Ends 6/3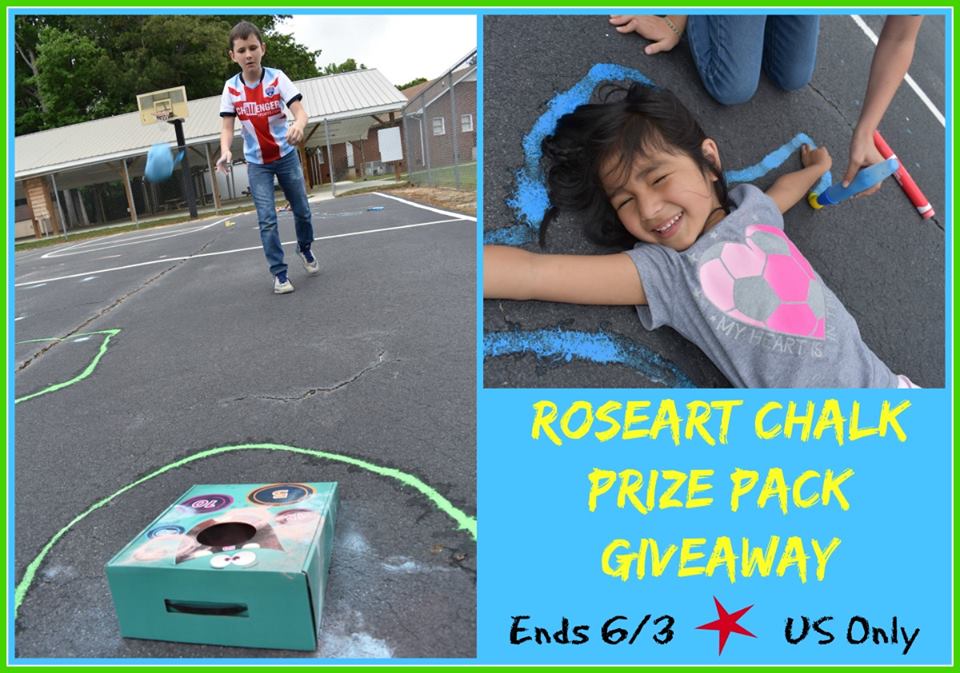 Sponsored by RoseArt and hosted by Powered by Mom
Do you remember those festive days of outdoor play?  During recess in elementary school, I remember gathering with my friends and creating all sorts of lovely images on the sidewalk and blacktops. Whether it was scrawling messages of "BFFs Forever!" with our names or simply sketching out games of hopscotch and four square, sidewalk chalk was a fun and colorful part of our childhood. Today, RoseArt wants to give you a chance to bring some color to the lives of your loved ones too!
About RoseArt:
RoseArt brings children of all ages outside to soak up some Vitamin D and express their creativity. From the colorful chalk art to the fun games, RoseArt has everything needed to make a creative and colorful day of outdoor play!
Included in the RoseArt Prize Pack:
Outdoor Fun 5-in-1 Chalk Games, $14.99
Outdoor Fun Chalk Set, $14.99
Jumbo Paint Brushes, $5.99
Jumbo Neon Washable Chalk Paint Markers, $6.99
Sidewalk Chalk Paint Color Mixing Set, $9.99

One very lucky reader is going to win a RoseArt Chalk Prize Pack!
Now enter the giveaway below and remember to come back for daily entries. GOOD LUCK!