Disclosure: This article is a sponsored post for Shoptagr. The opinions in this article, however, are honest and my own.
As some of you know, I absolutely hate going to a store and shopping. With my limited schedule, it feels like I never have time to go in a store to shop, and when I do, it seems to take hours. Worse, I usually end up coming home with…well…more than I planned to purchase. For this reason, I try doing most of my shopping online. Unfortunately, I am also a window shopper. I will bookmark things I love, in hopes of finding it on sale. This usually ends with me forgetting about that dress I loved or finding out about the sale so late that they are out of stock in my size. As you can guess, this ends with me being a very disappointed lady and being without that cute outfit I really wanted. Luckily, I recently found out about the perfect solution – Shoptagr!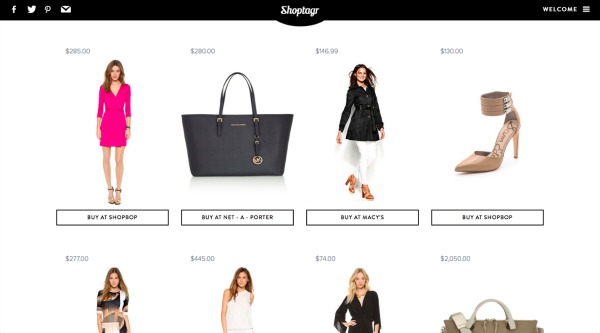 If you haven't heard of Shoptagr, you are missing out one of the best kept secrets on the internet. This totally free service allows you to tag all of your favorite clothes from well known retailers, and it alerts you by email when ever it's on sale or has gone down in price. It even keeps track of the color and size of whatever you chose, allowing you to save yourself the time of having to re-pick out what you wanted. You can even group your favorite outfits into picture wish lists that you can share with your friends and family on both Facebook and Pinterest! You also don't have to jumps through hoops to use Shoptagr. All you do is install the their button and click on the +Tag button when there is something you want to save. It really is that easy!
For someone who doesn't like to waste time or money, this is really is the perfect service. Best of all, I can unsubscribe from all the annoying store newsletters that spam my email. All I have to do is wait for Shoptagr to send me an email telling me about the clothes and accessories I really care about and their current sales. If you are someone who loves a good deal like me, I highly recommend giving Shoptagr a try. With it being free, you really have nothing to lose!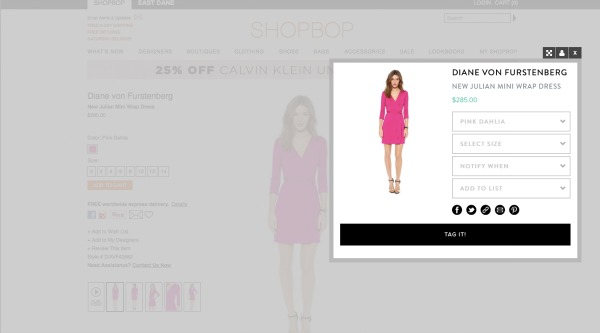 Disclosure: Budget Earth did receive monetary compensation as well as products for descriptive purposes. All opinions on this product are my own and may differ from our readers' opinions.
Would you like to have your products featured in a giveaway event? Want to increase your social media exposure? Contact susan.l.bewley@gmail.com to see how I can help YOUR company today!