SMILE! SOX Giveaway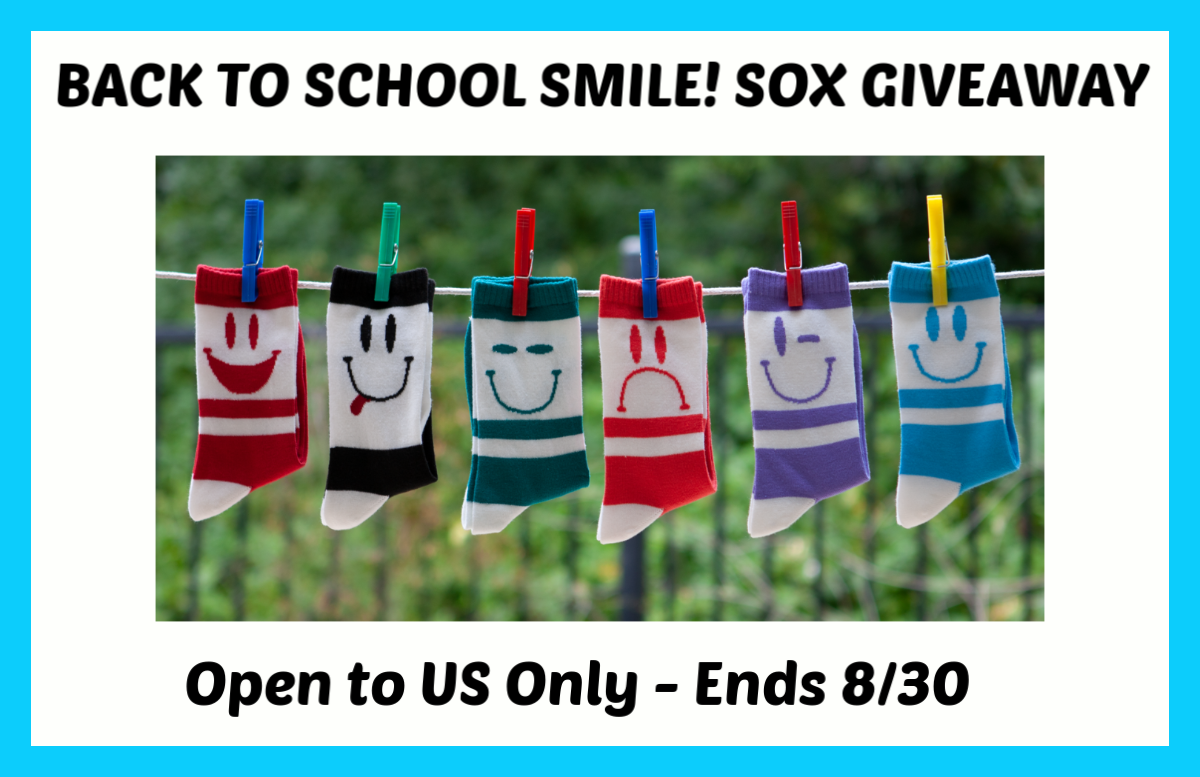 Sponsored by SMILE! SOX and hosted by Powered by Mom
New SMILE! SOX™ Brand Lets Kids (of all ages) Express Their Inner Joy, Goofiness, Grumpiness & Happiness With Colorful, Fun & Versatile Line of Affordably Durable Socks
Taking the phrase "Nothing you wear is more important than your smile!", a NEW innovative brand called SMILE! SOX™ is being introduced to help everyone from little kids to young tweens and women share their innermost feelings in the most creative, colorful, and eye-catching manner possible.
Offering an ideal way for young people to quite literally dive into their day feet first, the new SMILE! SOX™ line consists of six different sets of six socks featuring facial expressions running the emotional gamut from joy to crankiness to playfulness.
And to make SMILE! SOX™ all the more fun, kids and tweens can mix and match SOX by wearing two expressions at the same time! What's more, since Tween & Women's size SOX can fit most adult women, Moms can enjoy SMILE! SOX™ alongside their kids and share a few family smiles together.
Exclusive 15% Special Product Discount + FREE Shipping on smilesox.com – Discount Code: smilesox15
Great Party Favors, Birthday and Holiday Gifts
Back-to-School Gear
MEET THE SOX FAMILY:
SMILEY! Feelin' happy! Let's get the day started and have some fun!
HAPPY! Content as can be. Feelin' good and full of positive energy.
JOLLY Full of happiness and delight! Come on, let's go play!
WINKY! Feelin' mischievous? Or playful? Let's stir the pot a little!
GRUMPY! Grrr! Not feeling it today – goin' back to bed!
GOOFY! Seriously? Let's do something silly today! Who's with me?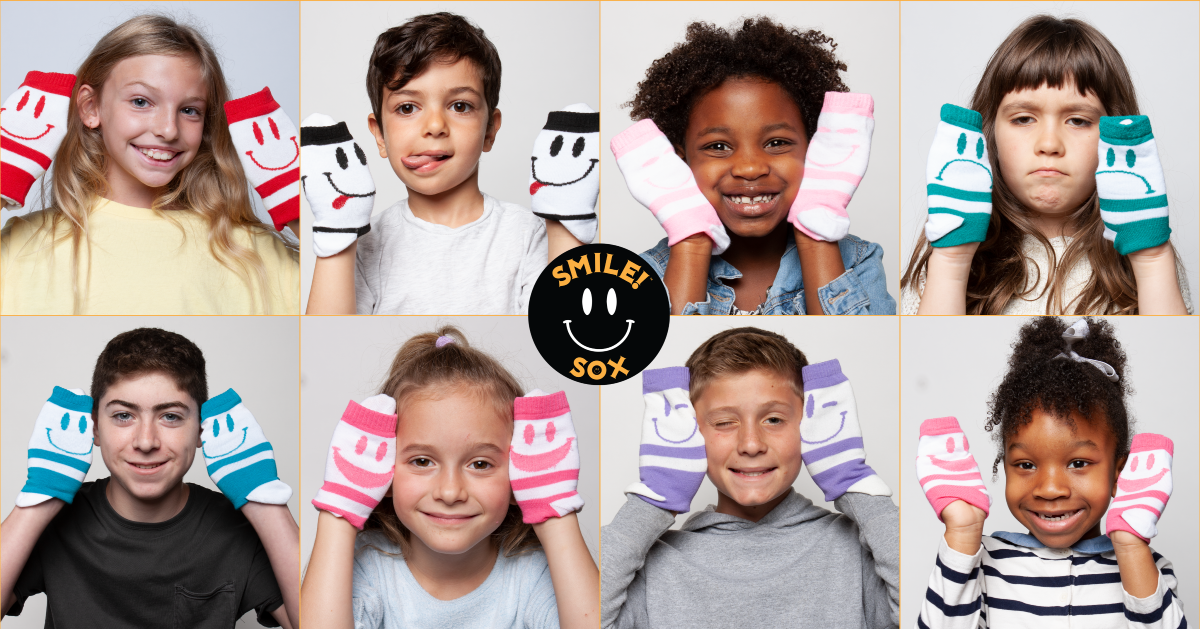 One lucky winner will receive a set of 6 SMILE! SOX of their choice of sets – a $22 value!
Enter on the rafflecopter below and remember to come back for your daily entries.
a Rafflecopter giveaway