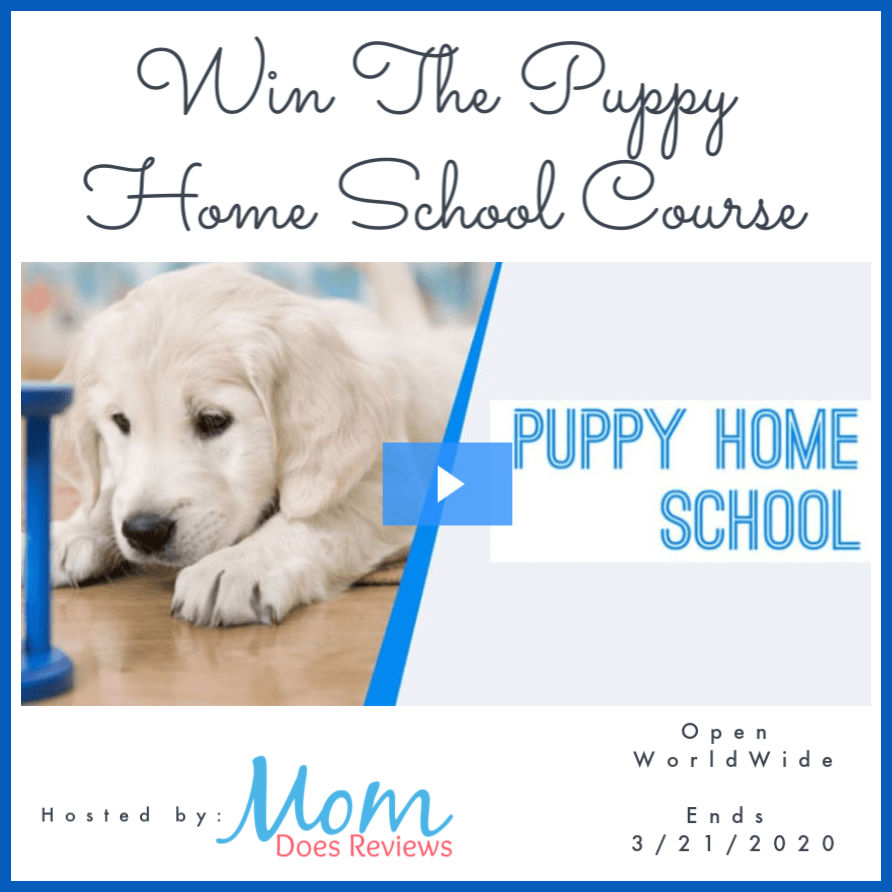 This giveaway is sponsored by The Dog Coach and hosted by Mom Does Reviews.
Who Am I? I've run puppy classes, had many puppies to stay for board and training, and worked one-to-one with hundreds of dogs and their owners. Before that, I too lived through the ups and downs familiar to many dog owners: clearing up messes or apologizing profusely as a stranger's picnic found itself en route to my dog's stomach.

Finally, with the arrival eleven years ago of Cory, my Labradoodle, and a break from my previous career in publishing and technology, I decided to do something about it! I took courses with some of the best teachers of modern, reward-based dog training methods. And, for the past ten years, I've been coaching owners to help them train their dogs.
Puppies are super cute and full of energy. They are also puppies and haven't been taught acceptable behavior. From the new owner side, the family is ready for the puppy to be a member of the family. From the puppy side, they are probably wondering where they are, and where are all their litter mates? Getting a new puppy is said to be like having a new baby. If you have this mindset, understanding the areas of training will begin to make sense.
This course will take you through training your new puppy in 27 lessons in four modules. Each of the modules introduces a new task or area to concentrate on in training.
ENTER TO WIN!
One lucky reader will win the Puppy Home School Online Course.
The giveaway is open worldwide.
The giveaway ends 3/21/2020 at 11:59 PM EST.
Be sure to come back daily for more chances to win!
Good luck!