With the start of the new year, I have determined to do what I can to be healthier. While I think we already eat pretty healthy, we can always do a bit better. To help my husband and I both lose weight we are determined to watch our calories, as well as make sure we get the proper nutrients we need to stay healthy. One of the biggest mistakes people make, especially when trying to lose weight and stay healthy is not caring for their nutritional needs. Along with eating the right foods, it's important to take vitamins and supplements that help you keep your body running at its best. When I had a chance to try Truceuticals Women's Once a Day Multivitamins, I couldn't wait!
Truceuticals Women's Once a Day Multivitamins
More than likely you have never heard of Truceuticals, but many of us know about their most well known product – Noxicare. If you haven't heard of Noxicare, I highly recommend checking out my review of their natural pain relief cream. I am personally a big fan of their products, and just found out that it is also works very well on burns (FYI – don't splatter boiling water on your writing hand).
Anyways, back to Truceuticals. Like their most popular product, Noxicare, all of their products are made using all natural ingredients, and were developed by Dr. Reza Ghorbani, a board certified doctor who specializes in pain management. While all of us know that we should get nutrients from natural sources, what does this have to do with pain management? Many of you may not know this, but proper nutrition and certain vitamins are key to preventing pain before it starts, as well as assisting your body in the healing process. Each of Truceuticals six supplements (omega 3, womens once daily, once daily, B12, joint support, and antioxidant formula) specialize in helping your body meet certain nutritional requirements. I personally decided to try their Women's Once a Day Multivitamins, which focus on helping women prevent certain health issues relating to their bone, heart, and reproductive needs. With naturally occurring nutrients, enzymes, phytochemicals, and cofactors, this seemed like the perfect vitamin to start taking for the New Year!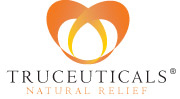 Truceuticals Women's Once a Day Multivitamins: Look & Taste
One of the things I like the most about Truceuticals Women's Once a Day Multivitamins is that they are all natural and they prove it in the look of the capsules. I admit that it bothers me sometimes, opening a bottle of pills and seeing them a perfectly uniform color that can only be made in a factory. While some people don't care too much about this, I have read claims that the inactive ingredients to make this outer layer are hard for our bodies to digest, and I know for a fact they can contain ingredients that many people are allergic too. I started becoming more concerned about this with my father in law's allergies. You would be amazed by all the products that have corn byproducts and other unneeded ingredients to keep costs down or make the pills look pretty. For people who don't have allergies, this is still a concern since many vitamins that are hard for your body to digest are useless if your body is unlikely to get everything it needs from the vitamins before they leave your digestive system – and THAT means you are wasting money!
As you can see from the picture below, Truceuticals Women's Once a Day Multivitamins are a mix of colors that you would expect to find in nature. What they do have that most vitamins don't, however, is a distinct smell and taste. Both are very earthy and are not offensive in any way. Really, if you take the vitamins with food, you barely taste it at all. While it take some adjusting too if you are used to typical store-bought vitamins, these multivitamins are better for you since they are natural and easy to digest because of how they choose to make these vitamins – all natural!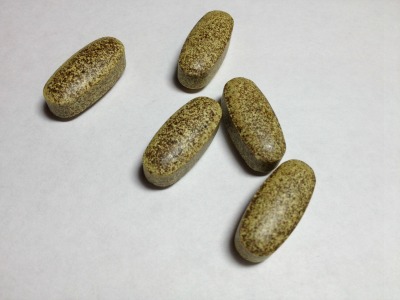 Truceuticals Women's Once a Day Multivitamins: Usefulness
If there I had to pick one thing that put Truceuticals Women's Once a Day Multivitamins above their competition it is that you can actually READ the ingredients list. When you look down the ingredients, you see familiar names such as cinnamon, allspice, clove, red clove, cranberries, blueberries, and more! While there are some plants' names I am not personally familiar with, they are still readable! You aren't randomly guessing what you are putting in your body, giving you a bit of relief if you try avoiding unnatural chemicals in your diet. I especially liked seeing that it uses red clover since I have seen in quite a few studies that this ingredients has been shown to improve women's reproductive health.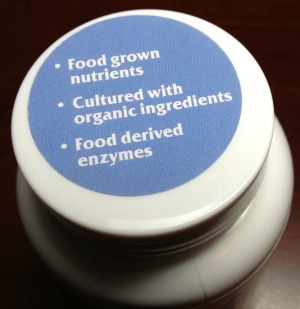 As well, there is really not any magic to take these multivitamins. Have you ever read the back of a vitamin bottle? Usually the ingredients are a paragraph or more long, in very small print, telling you the right time to take the vitamins and what position the stars need to be in to make sure you get the most out of your vitamins (okay, maybe I'm being sarcastic but I have seen some pretty wild directions on vitamins and supplements in the past). All the directions recommend is that you TAKE them. You can take them on an empty stomach, with a meal, or however your healthcare provider recommends. That's it!
Truceuticals Women's Once a Day Multivitamins: Overall
After having these vitamins for nearly a month, I have to say that I love these vitamins! I have so much more energy, feel amazing, and can't wait to take my morning vitamins. This is odd if you know me, since I usually avoided taking vitamins because they upset my stomach. From what I have seen, Truceuticals Women's Once a Day Multivitamins are here to stay! I can without a doubt give these vitamins an A+ rating and consider them much better than the One A Day vitamins you can purchase in your local grocery store. If you are someone who is wanting to be healthier in 2013, I highly recommend picking up a bottle of these vitamins!
Truceuticals Women's Once a Day Multivitamins: Where to Purchase
Currently, you can purchase Truceuticals Women's Once a Day Multivitamins on the Noxicare website, Truceuticals website, or Amazon.com. All three of these sites sell all six of their supplements – allowing you to get exactly what you need for your dietary needs. To learn more, check out the Noxicare Fan Page on Facebook to see the latest offers and discounts on all of these great products!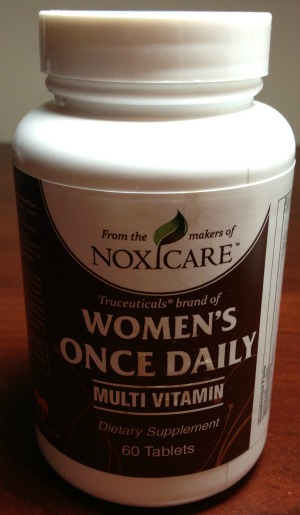 Disclosure: Budget Earth did not receive monetary compensation for this review and giveaway, but did receive a bottle of Truceuticals Women's Once a Day Multivitamins for review purposes via Tomoson.com. All of the opinions on this blog are the opinions of said author and these opinions may differ from your own.