Disclosure: I received this product for free to review. The opinions in my review are honest and my own.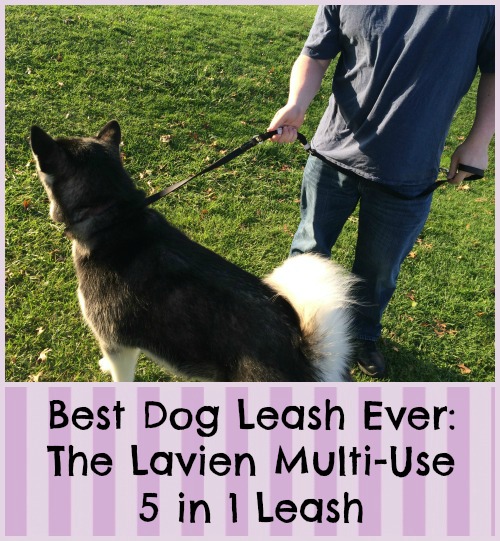 As a dog owner, I very quickly get frustrated with all the mediocre products on the market. In the past year and a half, we have gone through four leashes with Reya. Yes, that's right, four leashes – some that were retractable…until they weren't. Even others that weren't so complicated, but just not durable enough. All of these leashes marketed themselves as sturdy, high quality leashes that were able to take the abuse of a dog even larger than our Alaskan Malamute. Well, to say the least, they failed. We even had one completely unhook from her collar when she got excited to see our neighbor. As you can guess, we were less than thrilled (although very happy that she came back when called!). Ever since, we have been on the lookout for a better, high-quality leash.
Of course, you always find the best things when you give up or stop looking. Last week we found out about the Kickstarter for the Lavien Multi-Use 5 in 1 Leash. After taking a look at this leather leash and talking to someone at Lavien, I was delighted when they asked us to review one of their prototypes and share the results with our readers. I can honestly say that I can't wait for you guys to read this review since this leash may very well have changed our whole outdoor experience!
Lavien Multi-Use 5 in 1 Leash: What Is It?
Looking for the perfect leash that will allow you to do everything you want with your dog without spending a small fortune? If so, we think you will love the Lavien Multi-Use 5 in 1 Leash! This innovative, multi-functional leash is made of 11.03 oz of high quality, thick leather and is actually 5 leashes in 1! This leash can be a standard leash, short leash, double leash, p-leash, and a hands-free leash! Not only that, but it is designed to allow you to easily hook the leash onto objects, allowing you to loop your leash to a park bench or hang out with friends at an outdoor coffee shop. Best of all, it is an awesome deal for the money, allowing you to get a high quality leash that any dog owner should be able to afford! To see this leash in action, watch the video below!

Lavien Multi-Use 5 in 1 Leash: Overall
When Lavien first asked me to review this list, I will be honest, I thought I was getting just a normal, nice leather leash. We have had leather leashes before and most looked nice but couldn't withstand our dog when she decided it was time to get up and go. Once the Lavien Multi-Use 5 in 1 Leash was in our hands, however, I knew it was so much more. We are used to carrying multiple leashes in our car, including a standard leash, short leash, and retractable leash. While it obviously can't replace our retractable leash for letting Reya run in wide-open areas, it is everything we expected and more. In all honesty, I think it gives a great deal of freedom for pet owners and dogs, especially with the hands free leash and its ability to hook around objects easily, allowing pet parents to truly be hands free.
As well, this has to be the most comfortable leash for pet owners. Most leather leashes we have handled, to be quite blunt, are rough and uncomfortable. With the padded handle and how they designed the Lavien Multi-Use 5 in 1 Leash, it is comfortable for dog parents, allowing them to have full control over the leash without hurting themselves or their dog. The ability to also have a second dog on the leash is a major win as well for anyone who decides to add another dog to their family.
After trying this leash, I have no clue how – or why – I would go back to what seems like our 'cheap' $50 leash (twice the price for a fifth of the function of the Lavien!). I am still stunned that they can offer such a quality leash at such an affordable price. It doesn't matter if you have a small dog or extra large dog like us, the Lavien Multi-Use 5 in 1 Leash is the right leash for you. Really, I couldn't recommend this leash enough. I am very proud to give the Lavien Multi-Use 5 in 1 Leash an A+ rating and recommend it to EVERY dog owner I know!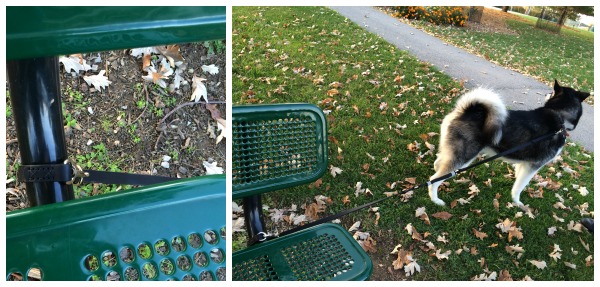 Lavien Multi-Use 5 in 1 Leash: Where to Purchase?
Would you like to purchase this leash? Currently, Lavien is having a Kickstarter for this leash which ends November 5 at 4 am. While the projected price of this leash is $35 when they are up and running, their lowest product backer tier allows you to buy it for only $25, through November 5th.
Dog owners, let's be honest, we have paid more than this for crappy leashes from big names. Products for our dogs, especially ones able to withstand the force of large breed dogs misbehaving, are expensive. I honestly thought this leash, being real leather, was going to cost around $60. I was floored with the $35 price and we are planning on pitching in the Kickstarter in hopes of having a second Lavien Multi-Use 5 in 1 Leash for the cars. This is the type of product we need for our dogs and after trying it myself, I don't think I could go back to a normal leash.
Let's make this leash a reality everyone, and please share it as much as we can! If you have a medium or large dog like us, the Lavien Multi-Use 5 in 1 Leash is a must have leash!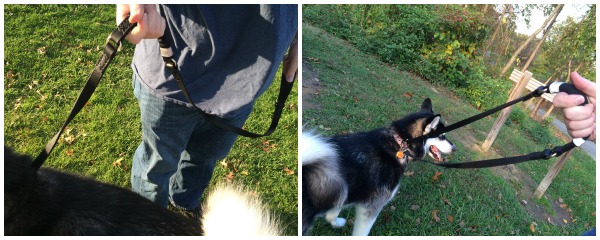 Disclosure: Budget Earth did not receive monetary compensation but did receive products for review purposes. All opinions on this product are my own and may differ from our readers' opinions.
Would you like to have your products featured in a giveaway event? Want to increase your social media exposure? Contact susan.l.bewley@gmail.com to see how I can help YOUR company today!