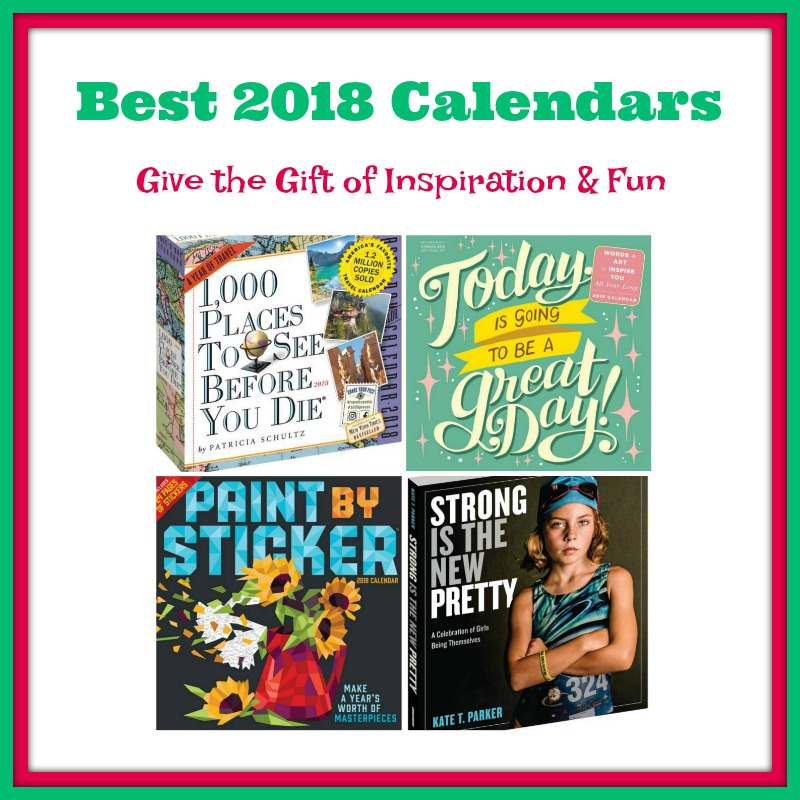 Are you someone who loves calendars? While I know there are so many online programs out there, I love having a wall calendar and desk calendar. It isn't just seeing the date right there, but seeing beautiful artwork and writing things in by hand to help remember them. Also, as a writer, I love to be inspired and nothing does that better than quotes and gorgeous artwork. With 2018 being right around the corner, I was excited when I had the opportunity to share with you some of the best 2018 calendars I have seen so far this year!
Paint By Stickers – $18.99 [more here]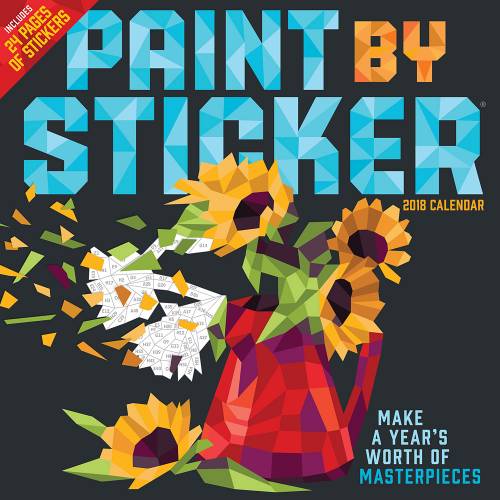 Do you love to make masterpieces? Have fun coloring with sticks with this fun adaption from the Paint by Stickers book series. This arts and crafts calendar has 12 gorgeous images that can be filled using 23 pages of stickers that are included with the calendar. These scenes include everything from traditional art to the outdoors. Best of all, this fun calendar is perfect for kids of all ages!
Strong is the New Pretty – $17.95 [more here]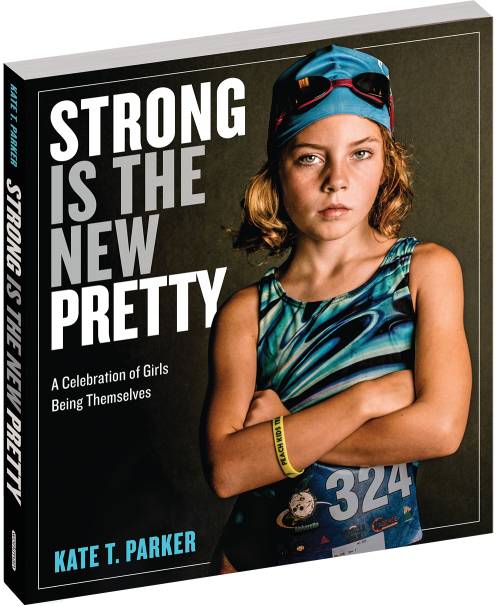 Girls are fearless. Girls are strong. Girls are wild, stubborn, and proud – all things us ladies want to teach our daughter to be as they grow up. In Strong is the New Pretty, this calendar celebrates the joys of being a girl and how it is alright to be strong in 175 memorable photographs showing strong, spirited girls. What the calendar also shows it hat beauty isn't a certain size, wear of acting, clothes, or even makeup – all shown through the lens of professional photographer Kate T Parker. If you want to portray a powerful message to girls, this is the calendar for you!
Today is a Going to be A Great Day – $14.99 [more here]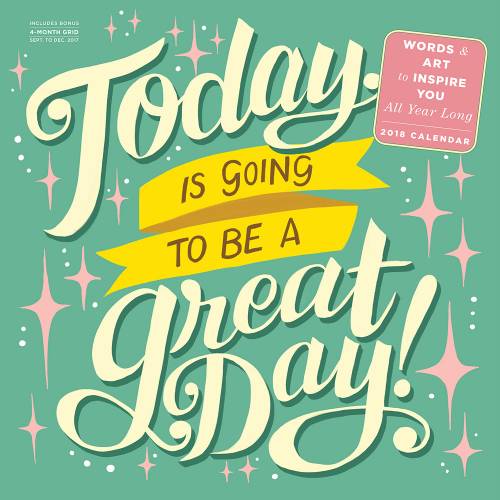 Want some positivity in your life? Make the year brighter with Today is Going to be A Great Day. This fun calendar features a year gallery of dazzling art and has a positive vibe, featuring optimistic quotes, gorgeous hand lettering, and vibrant illustration. If you need a smile at home or in the office, we think you will love this calendar!
1,000 Places to See Before You Die – $14.99 [more here]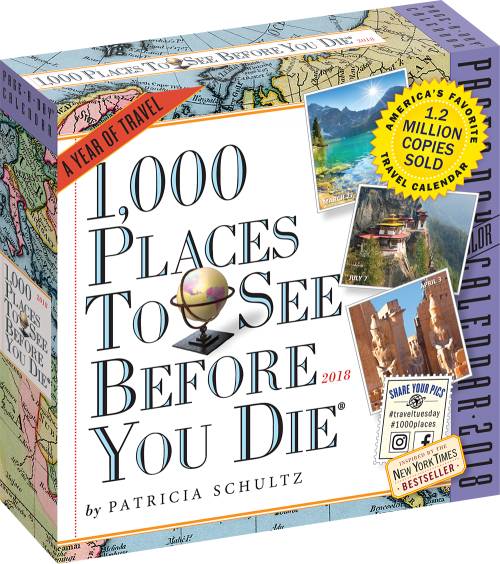 Do you like the idea of being able to travel the world? If so, we think you will love 1,000 Places to See Before You Die. This 365 day calendar with Patricia Schultz is based on the #1 New York Time best selling book – 1,000 Places to See Before You Die., and includes a personal tour guide to see hundreds of these beautiful places in full color. As well, it includes Global Intelligence quizzes, travel tips, and quotes to help you stay inspired traveling (even if it is just in your armchair).
Dot Journaling Set – $22.95 [more here]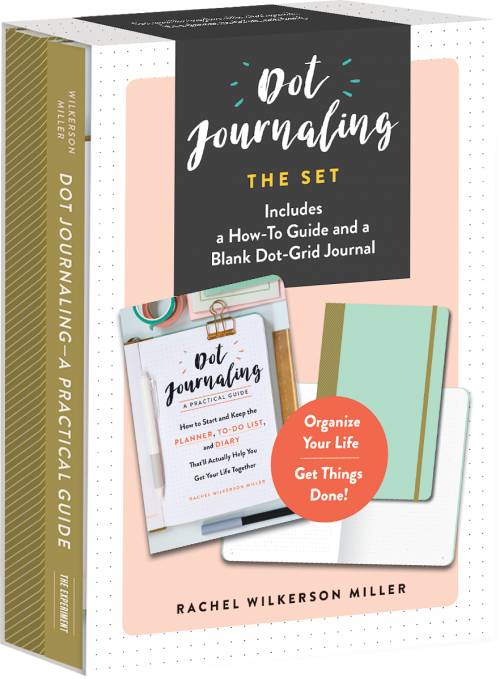 Have you thought about having a dot journal? The Dot Journaling Set gives you everything you need to start and keep a dot journal, including a planner, to do list, and diary to help you get your life together. This guide is designed to make the entire process not only easy, but fun. Who knew learning to be organized could easy, practical, and fun?
Where to Purchase?
Want to purchase one of the best 2108 calendars featured in this article? You can find all of these calendars and more on the Page A Day website! Make sure to head over there today to find the perfect calendar for you or someone on your holiday gift list this year!
Want to learn more? Check out Page A Day on social media!
Facebook | Twitter | Pinterest | Instagram