Disclosure: Budget Earth received product for this review. All opinions, however, are honest and my own.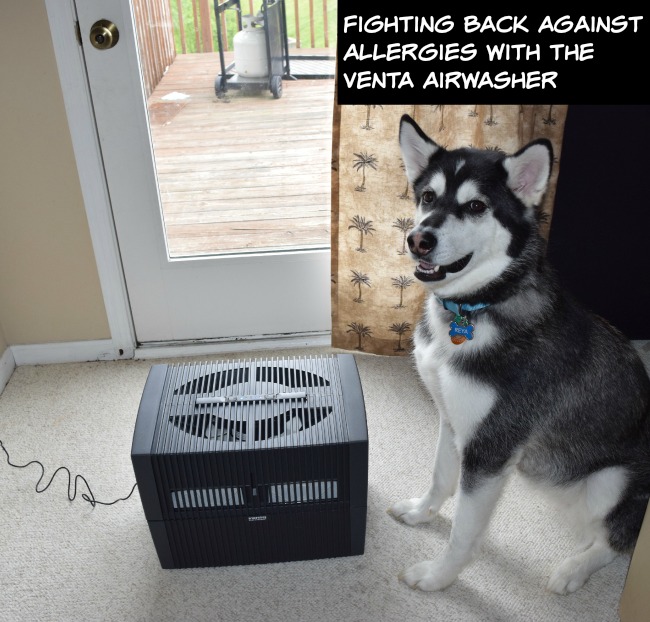 Do you worry about the air in your home? With my husband and I both being allergy sufferers, we worry quite a bit about our air quality throughout the year. Many people assume that Spring is the only time to worry about air quality, but it is something you should worry about year round. Not having enough moisture in the air can lead to illness, not even bringing into account mold or other particles in the air. Using natural cleaners isn't enough, especially if you have animals in your home, so we have to go above and beyond to make sure we have the best air possible in our home. Luckily, we just found the perfect solution – a Venta Airwasher!
Venta Airwasher LW 45: What is It?
Looking for a high end humidifier that not only perfectly humidifies your air, but purifies it as well? I so, we think you will love the Venta Airwasher LW 45. As the best large room humidifier and air purifier on the market, it is engineered to capture more allergens and particulate matter than any other model for areas up to 800 square feet. While it cleans the air, it adds the right level of moisture to the air, and turns off once your air has reach the perfect moisture, allowing it to work in harmony with your heat and air system. Best of all, it is eco-friendly, light, and does not require filters, eliminating any concern about hygiene or messy clean up. With Venta's high quality German engineering and manufacturing, we are certain you will love having this dual-purpose humidifier and air purifier in your home! To learn more, check out how the Venta Airwasher works here!
Venta Airwasher LW 45: Overall
In all honesty, I was nervous when I first brought in the Venta Airwasher. It came in a rather large box, and I automatically assumed it would be too heavy for me to deal with on my own. To my surprise, it was actually very light and just as easy to set up. In less than five minutes, we had this humidifier out of the box and set up in our living room. Really, the hardest part was reading the directions to make sure we were doing everything correctly.  All you have to do is fill it with water to the fill line, walk away, and just check the water level daily to make sure the unit doesn't need water. Clean up is also easy since you don't have to deal with filters or nasty residue on the machine. To me, this is a huge deal since we had mold grow in our old humidifiers (scary or what?).  Best of all, we are breathing better, making our home more comfortable and easier for everyone in our home.  Really, I don't think we could be happier. Based on our own experience, we are delighted to give the Venta Airwasher LW 45 an A+ rating and highly recommend it to all of our readers.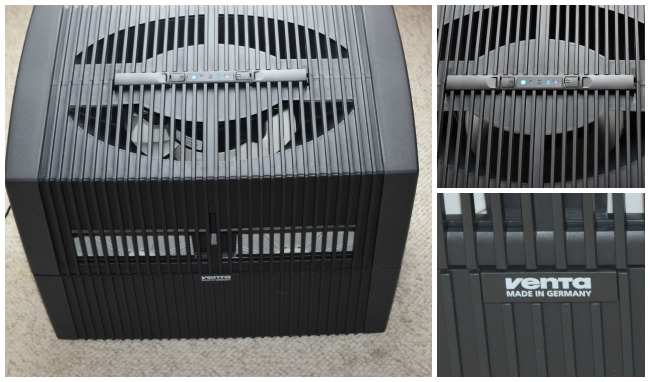 Venta Airwasher LW 45: Where to Purchase
Would you like to purchase a Venta Airwasher for your own home and learn more about their various models? Learn how you can join the Venta family here!
Want to learn more about Venta? Check them out on Social Media!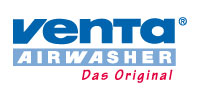 Disclosure: Budget Earth did not receive monetary compensation for this review, but did receive products for review purpose.  All opinions on this product are my own honest assessment, and may differ from our readers' opinions. 
Would you like to have your products featured in a giveaway event? Want to increase your social media exposure? Contact susan.l.bewley@gmail.com to see how I can help YOUR company today!