Disclosure: I received these products for free to review. The opinions in my review are honest and my own.
While it may sound crazy, one of my most favorite things is a nice, clean house. There is just something refreshing about Spring cleaning and knowing that your entire house is entirely clean. As someone who tries being as eco-friendly as possible, I am always excited when I can try new products when I clean, especially if they leave me feeling more confident about my home and myself. Recently I was introduced to a new brand of products that really caught my interest – Green Virgin Products!
Green Virgin Products: Who Are They
Green Virgin Products is an all natural green company devoted to creating non toxic products that works for everyone. Unlike the big companies, each of their products are made from only non-toxic ingredients and never contain ingredients that are banned in the US or overseas. Many of the cleaners, especially laundry detergent, are made using chemical that have been banned in Europe for decades. As well, their products are sold at the lowest prices possible, allowing everyone to have healthy cleaners at a discounted price.

Green Virgin Products: Laundry
If there is one area where Green Virgin Products shine, it is with their laundry products. They sell both traditional soap nuts and their own liquid soap nuts. These products are both USDA organic, vegan, and hypoallergenic, making them the perfect choice for just about any household. As well, a 1/2 pound bag of Soap Nuts can wash up to 83 load loads of laundry, making it a very cost effective choice for families who want to be eco-friendly, and live on a budget. Best of all, the nuts are biodegradable. Once the nuts are no usable, they can easily be planted in your garden or thrown in your compost bin to be used again as plant food. Based on own experience with their laundry products, I am happy to give their Soap Nuts and Liquid Soap Nuts an A rating.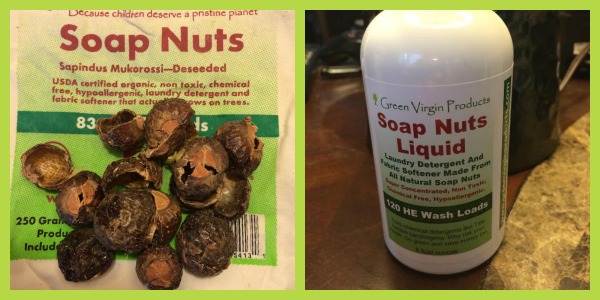 Green Virgin Products: Soap
As many of you know, I adore homemade soap. All of the soap on their site is non-toxic, vegan and made using soap nut liquid. Others, my personal favorite, also include soap nuts and moringa to extra cleaning power. As well, the majority of their soaps have a wonderful peppermint fragrance, making bath time an even more luxurious experience. After using their Soap Nut and Moringa Peppermint Soap I found my skin was very soft, but not dried out, a problem that many homemade soaps are known to cause. After using their soap for the past week, I am happy to give their Expertly Hand Crafted Bar Soaps an A rating!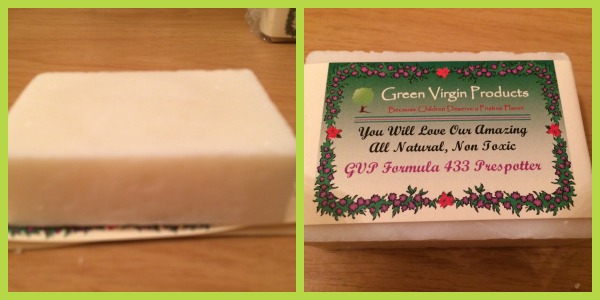 Green Virgin Products: Deodorant
If you have sensitive skin and can't use antiperspirants, mineral salt deodorant is a great choice! I have used mineral salt off and on for years, and have found it does a pretty good job and neutralizing odor. What amazed me more was that Green Virgin has one of the most inexpensive mineral salt deodorant stones I have seen that actually works! So far, I like this deodorant and consider it a great choice for children and adults alike! I am happy to give their Non-Toxic Deodorant Stone an A rating.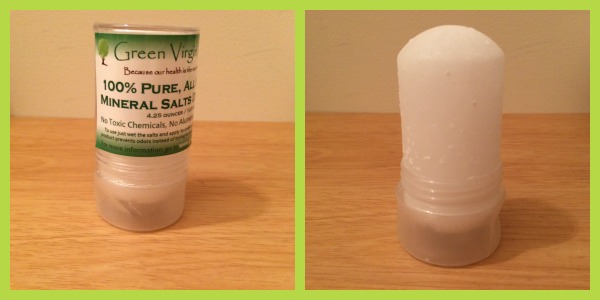 Green Virgin Products: Where to Purchase
Would you like to purchase some of these amazing products? You can purchase all the awesome products featured in this review at the Green Virgin  Products website.
Disclosure: Budget Earth did not receive compensation but did receive products for review purposes. All opinions on this product are my own and may differ from our readers' opinions.
Would you like to have your products featured in a giveaway event? Want to increase your social media exposure this holiday season? See how Mom Powered Media can help! Contact susan.l.bewley@gmail.com to see what we can do for your company!