Disclosure: I received these products for free to review. The opinions in my review are honest and my own.
Sometimes, feeding a large dog is tough, especially when they want everything BUT their dog food. We feed Reya some of the best dry food on the market, but like humans, she very quickly gets bored with the same food every day. While I know there are canned and other dry foods on the market, most of them don't meet my quality standards, especially when it comes to ingredients. Our Reya deserves only the very best, natural ingredients in her food, just like us. As I was researching some of the different options for her on the market, I was approached by the Honest Kitchen, asking if Reya would like to a review a variety of their products. Once our crate of items arrived, she was excited to dig in and get started!
The Honest Kitchen: What is It
Looking for all natural products that are healthy and taste amazing for your pets? If so, we think you will love The Honest Kitchen. Start in 2002, they created a full line of pet food that is not only made from whole food and human grade ingredients, but is good enough for even humans to eat! They believe that quality, taste, and our pets' health is of the utmost important, making food that is free of artificial colorants, chemical preservatives, and artificial colors. With the Honest Kitchen, you know your dog is getting the very best!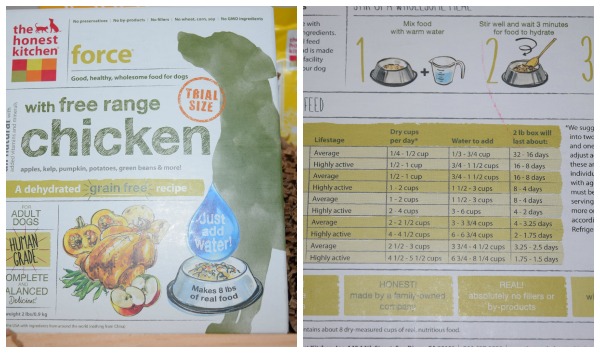 The Honest Kitchen: Overall
I have tried some awesome pet foods over the past few years, including foods for both dogs and cats, and I can honestly say that this is some of the best food we have tried yet. When I first took the food out of the package, I wasn't for sure what to expect, especially since it looked like powder.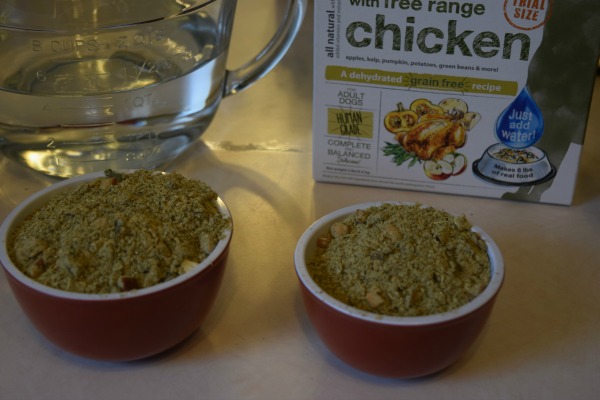 Once I got it out of the box, however, I saw lots of nicely sized chunks of different vegetables and chicken. Before the water was even added, Reya was very attentive to what was going on in the kitchen. From the smell, she knew something good was about to be happening.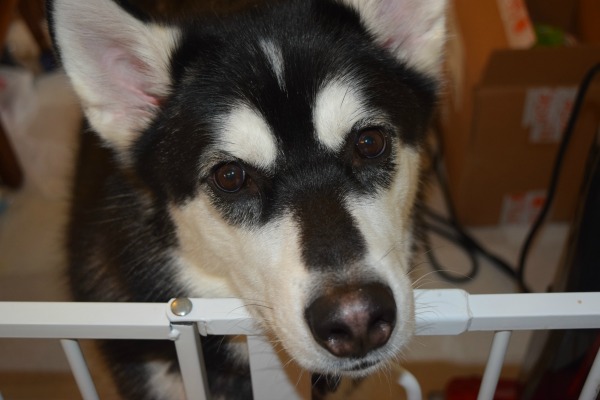 As for the food itself, the first thing I noticed was that the food really did smell like human food. It actually reminded me quite a bit of homemade stuffing or Italian bread crumbs. Once everything was measured out based on my dog's weight (which was for a 76lb dog), all I had to do was mix the dehydrated food with water, mix, and then wait. Before long, we had a thick, porridge-like food that was driving my Reya wild.  We had a feeling things were going to  be positive, especially after Reya started jumping to try the food. To say the least, we had a very happy camper who loved her food. Based on our own experience with The Honest Kitchen's Force food, we are delighted to give this food an A+ rating!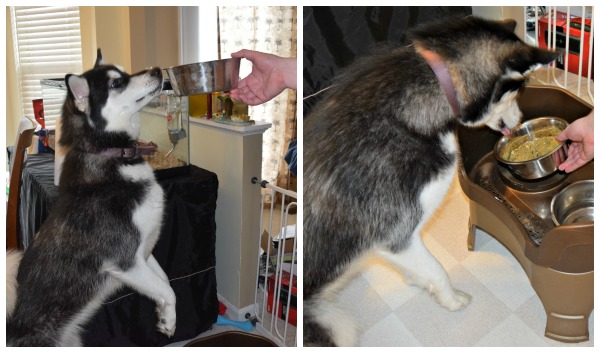 The Honest Kitchen: Where to Purchase
Would you like to purchase some of these awesome products for your favorite dog (or even cat)? You can buy all of the Honest Kitchen's products on their website or you can find a retailer near you using their store locator. If you would like a nice size box to test it (especially if you have a large dog like us), I would highly recommend trying one of their 2 pound sample boxes. For our review, we tried the Force 2lb sample box with free range chicken. This 2lb box makes 8lb of wet food, making it a great choice for dog owners. Once you have tried this awesome food you will never feed your dog kibble again!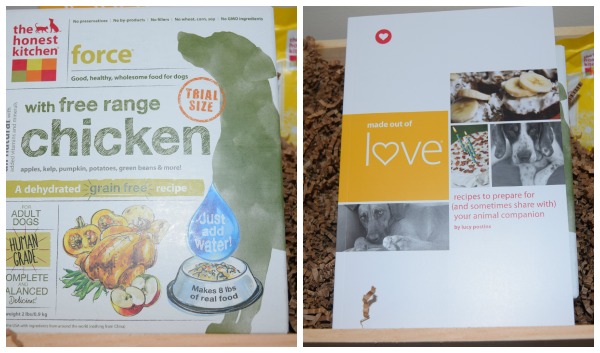 Disclosure: Budget Earth did not receive compensation but did receive products for review purposes. All opinions on this product are my own and may differ from our readers' opinions.
Would you like to have your products featured in a giveaway event? Want to increase your social media exposure? Contact susan.l.bewley@gmail.com to see how I can help YOUR company today!