As some of you may remember, I am a major tea fanatic. While some people may go crazy over fine wines and coffees, I am into teas. I love trying teas from all over the world, especially different parts of Asia. Earlier this month, I had the chance to review ITO EN's Ginger Tangerine Rooibos Tea, which I have to say is now one of my family's favorite teas! When I had an opportunity to work with them again, I jumped at the chance, knowing that you guys love tea just as much as me! This time, I had the opportunity to try out something that I heard was extremely popular in Japan – ITO EN's Sencha & Oolong Tea Shots! As soon as they arrived, I couldn't wait to try out both of these canned teas!
ITO EN Sencha & Oolong Shots: Who is ITO EN
For our readers who haven't heard of ITO EN, they are a very well known tea company in Japan. For over 30 years, they have been making fine tea products, including loose tea, bottled teas, and traditional teas. In May of 2010, they decided to enter the North American market, allowing all of us in the United States and Canada to enjoy their amazing tea! What I especially love about ITO EN is that they are an eco-friendly business that believes in being socially responsible. This means that they incorporate eco-friendly practices into their business model and try reusing as much as they can. Even the tea leaves are upcycled and used to create uniforms, pens, benches, etc. Along with being eco-friendly, they work toward bettering the world by being a large contributor to Whole Food's nonprofit, Whole Planet, which works to alleviate poverty in third world countries. Personally, I would rather pay a bit more to buy my tea from a company that gives back to its community and the environment itself.

ITO EN's Sencha & Oolong Tea Shots: What Is It
First of all, it is important to realize that ITO EN's Sencha & Oolong Tea Shots are meant to be a coffee or soda alternative. These strong teas are filled with caffeine, antioxidants, and polyphenols. Not only does this canned tea give you an energy boost, it is extremely healthy being all natural, calorie free (it is unsweetened), and high in vitamin C. In other words, you get all the benefits of drinking oolong or green tea in a convenient can that you can bring with you to class or to work in the morning. Since this tea is intentionally brewed strong, you get the caffeinatedpick me up you normally would from drinking your morning coffee, without the sugar or cream. Since it is canned just like soda, it is easy to keep in the office or your dorm room for whenever you want it.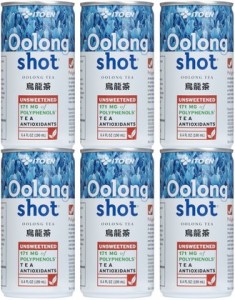 ITO EN's Sencha & Oolong Tea Shots: Flavor
Before going any further, I want to give my readers a bit of warning – ITO EN's Sencha & Oolong Tea Shots do have a very strong, but healthy punch. Both of these teas taste like strongly brewed teas – no surprise there! – but have a strong, wonderful flavor when served cold. While I was a bit worried about the Sencha tea especially, I have to say that it was good! My personal favorite, however, has to be the Oolong Tea. It has such a wonderful flavor that you really don't miss having any sort of sweetener in the tea. Best of all, it really does give you give you energy. I tried both of my cans of tea in the middle of a long night playing Guild Wars 2 and felt more awake after drinking these teas. Want to know the best part? I didn't crash from having a caffeine or sugar high! All I got was energy and a nice healthy boost that left me feeling great until bed time.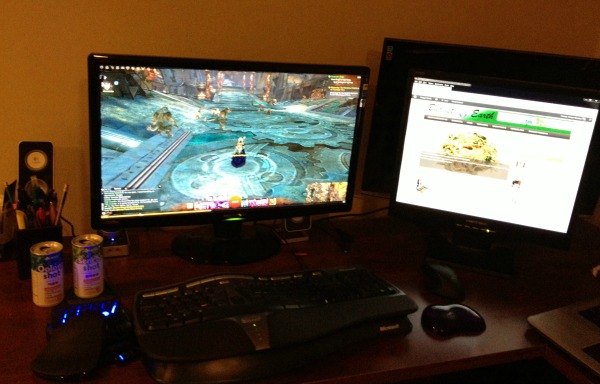 ITO EN's Sencha & Oolong Tea Shots: Overall
I don't think I can put into words just how happy I am with both the ITO EN's Sencha & Oolong Tea Shots. While I was expecting them to be bitter and too strong, they were actually perfect. Who knew there really was a truly natural energy drink on the market? Then again, I guess I shouldn't be surprised since tea has been the go-to drink for centuries for people all over the world. From my own experience, I give these canned teas an A+ rating. The cans themselves are the right size for fitting in a purse and have the best flavor! They are much better than other canned or bottled teas I have tried, making them a new favorite for me. In all honesty, I loved this tea so much that I am planning on buying a case of the oolong shots from ITO EN.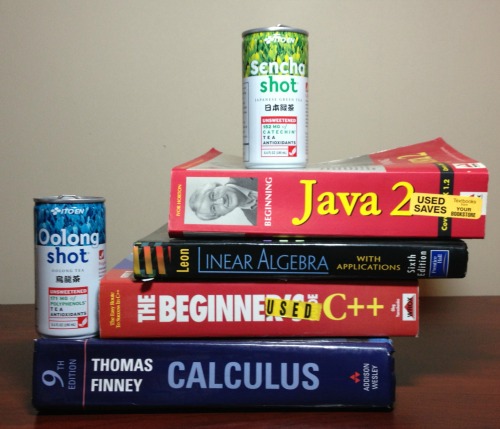 ITO EN's Sencha & Oolong Tea Shots: Where to Purchase
Currently you can purchase ITO EN's Sencha & Oolong Tea Shots at ITO EN's website or on Amazon.com. You can also purchase single cans of this tea at Whole Foods and other specialty grocery stores. I know my local Japanese store carries this drink, so I expect it could be found at most organic or Asian stores. If you choose to purchase this tea at ITO EN, you enjoy a special offer that is being offered to all of my readers at Budget Earth – 20% your entire order if you use the promo code NEWU13. To see more deals on their tea, make sure to check out their Facebook & Twitter page!