Disclosure: This is a sponsored post for Jones Natural Chews.  I received product and/or monetary payment for this promotion. All opinions in this article, however, are honest and my own.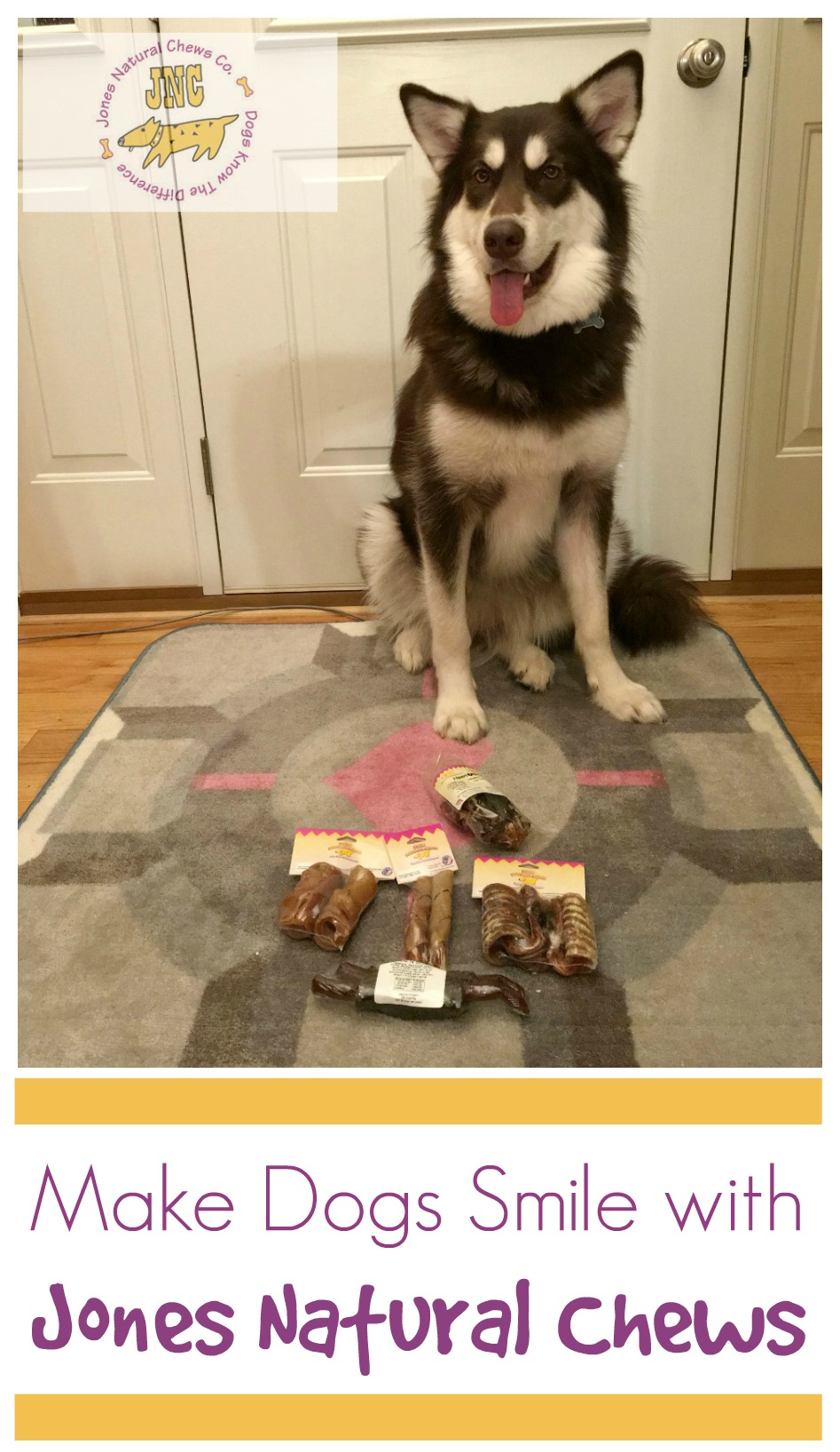 Do you love to spoil your dog? I will admit, I love nothing more than seeing my Ivi light up when we get a new surprise toy or, even better, a yummy treat. While Ivi loves treats just as much as Reya did, she absolutely loves chews and bones. The problem is that mom and dad are extremely picky about what she gets to chew, especially since many of the treats on the market are treated with scary preservatives, or came from somewhere outside the United States that may not meet all of our standards. During BlogPaws last year, Reya was introduced to Jones Natural Chews Co, and after seeing how much my girl loved these treats I haven't looked back, since they meet all of the standards we have for natural chews and treats. When I heard that they were coming out with a new line of treats, I was ecstatic when they asked Ivi to try some of their delightful treats!
Jones Natural Chews Co: Who Are They
Never heard of Jones Natural Chews? They make 100% meat treats for dogs with no artificial ingredients. As well, they are raised and made right here in the USA (USA certified too). All of their treats are primarily single ingredient treats, including their bones, making them simple and healthy treats for dogs of all sizes. I also love that they have been a family owned business for over 150 years and are proud to be making some of the best all natural dog treats and dog chews on the market. If you want a treat that will make your dog smile, you can't go wrong with Jones Natural Chews!
Jones Natural Chews Co: Heart Breakers
Want to make your canine's heart race with a treat they are sure to love? If so, we think you will love Jones Nature Chews Heart Breakers. These treats are made from all natural pork heart slices that are oven baked with no artificial ingredients. As well, they are sized to make them perfect for dogs of all sizes, allowing dogs big and small to enjoy a yummy treat. Ivi was actually very excited about these treats. Honestly, the smell drove her crazy and she was doing every trick she could think of to try and get us to give her one (which was too cute). Once she had it, she couldn't wait to show Dad what she had and enjoy the treat.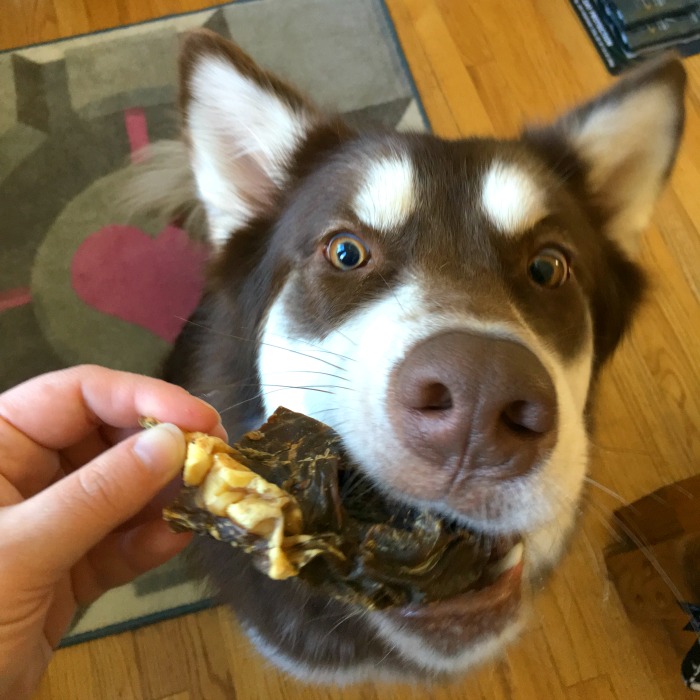 Jones Natural Chews Co: Bully Bacon Twist
Let's face it, dogs love bacon. My problem with bacon is usually it is a bit greasy for my girls, leaving me looking to bacon treats or of course, Jones. From the moment Ivi smelled their Bully Bacon Twists, she was hooked, and looking for somewhere to hide and eat it in peace – a sign of a great treat. This treat consists of two beef pizzles, in their original form, encrusted with pork skin. They are then baked in the oven using no artificial ingredients to create a truly awesome treat.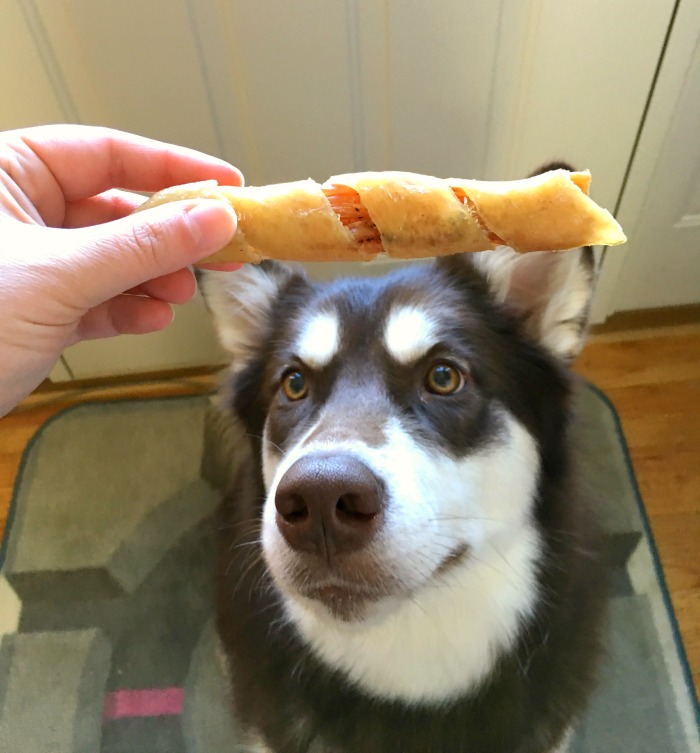 Jones Natural Chews Co: Bully N Bacon
Okay, I will be quite honest, bully sticks and bully treats have always been a major deal in this household. We usually reserve these treats for major holidays or after big milestones in training, but they have always been well loved. When Ivi saw that a bully could also have bacon, she honestly had no clue how to approach it. She truly wanted to savor this yummy chew and spent quite a bit of time in her crate breaking it apart (her crate is one of her go-to spots when she wants alone time). The Bully N Bacon treat is made using a curled beef pizzle inside a piece of pork skin, which is then oven baked to perfection without artificial ingredients. To say the least, it is quickly becoming one of our girl's favorites!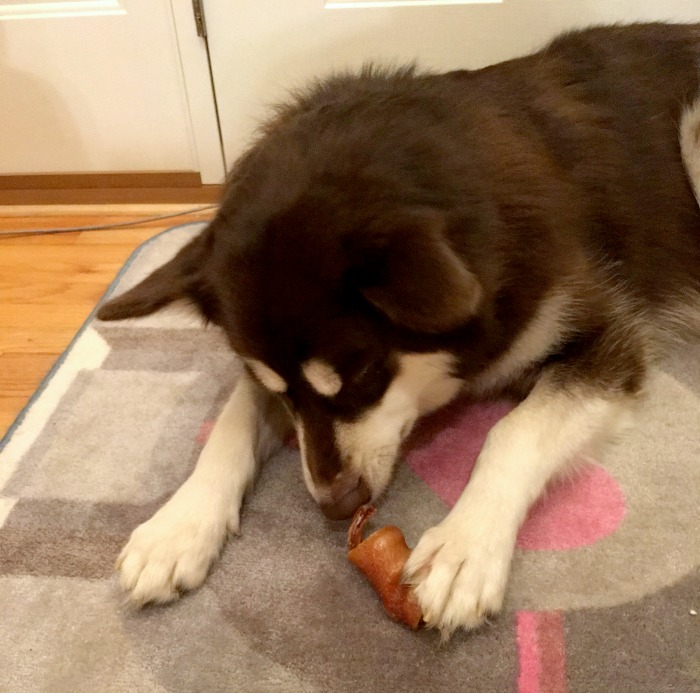 Jones Natural Chews Co: Bully N Beef
If Ivi didn't have enough to be excited about when we opened the box, she found that there were TWO bully treats. The Bully N Beef treat was probably her favorite out of the two since it had her most favorite chew treat of all time – a trachea. Even better, it was wrapped in beef pizzle, making it a truly awesome treat for her. To say the least, this treat didn't last long as she wanted to make sure could enjoy it all right that second. Her only disappoint was when it was gone. To say the least, we had a pouty dog who was determined we were hiding another Bully N Beef (which we were, what a smart girl!)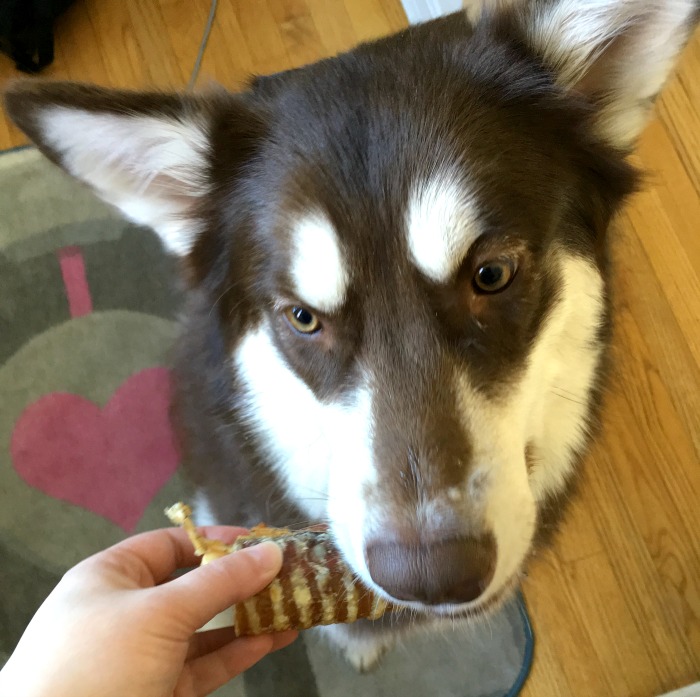 Jones Natural Chews Co: Frank N Woofer
Out of all the treats, this is the one that took Ivi the longest to eat and she truly seemed to sit down and savor this treat. The Frank N Woofer reminds me quite a bit of a hot dog, without the bread. This oven baked combination of chicken sausage is engulfed in a 100% beef burger, giving it a blend of softer and crunchier textures. I actually expected this treat to be gone a lot sooner, but the differences in texture really made her slow down and enjoy this treat. Since it made a very happy Ivi, I was a very happy dog mom as I worked and watched her enjoy this yummy treat.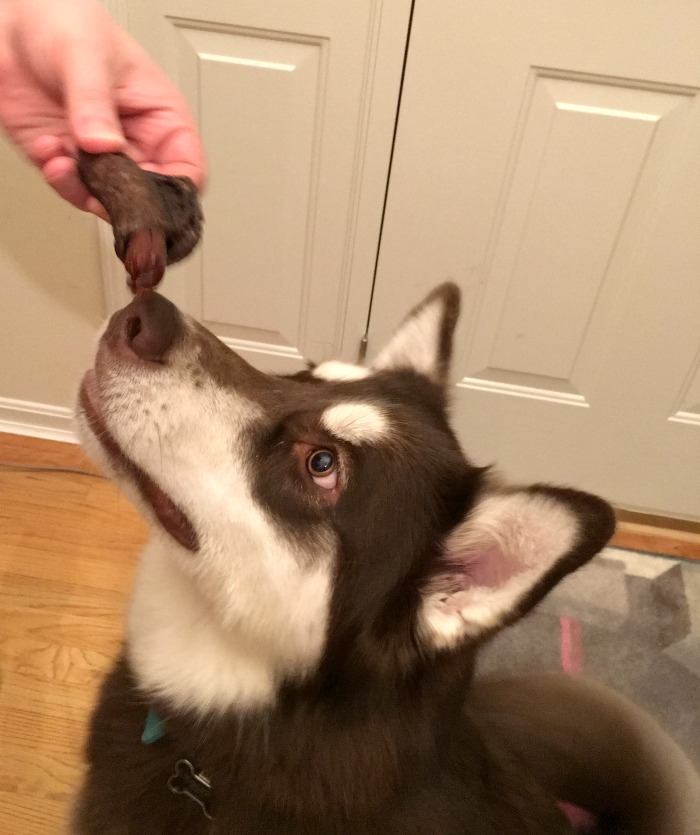 Jones Natural Chews Co: Where to Purchase
Want to try some of the awesome treats featured in this review? You can find the closest store near you selling Jones Natural Chews using their official store locator. With their wide selection of treats, it isn't surprising that they drive dogs wild and make dog owners smile!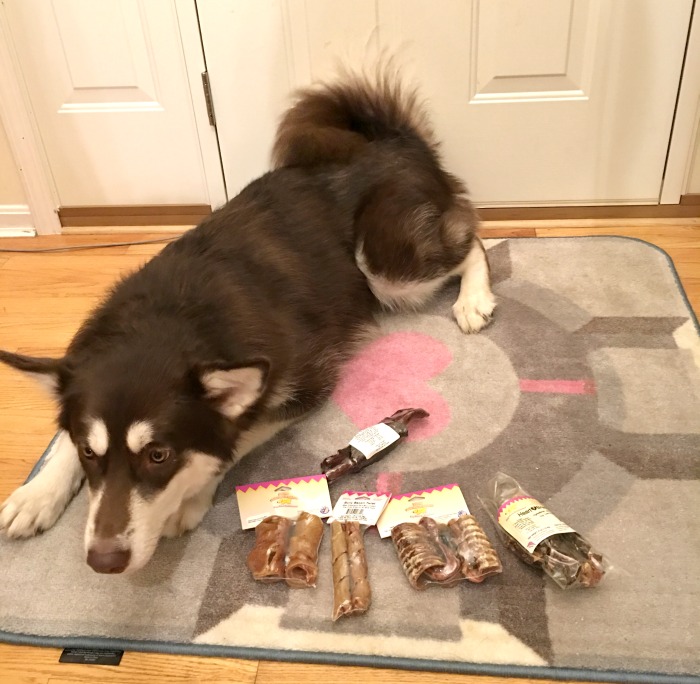 Want to learn more? Check out Jones Natural Chews on social media!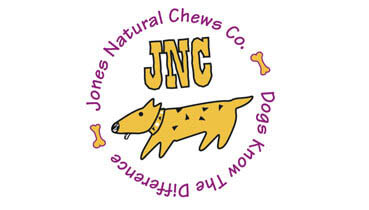 Disclosure: This blog receive monetary compensation or product for this giveaway. Facebook, Twitter, & Pinterest are in no way associated with this sweepstakes. Prize fulfillment will be handled by sponsor. Would you like to have your products featured in a giveaway event? Want to increase your social media exposure? Contact susan.l.bewley@gmail.com to see how I can help YOUR company today!