Disclosure: I received this product for free to review. The opinions in my review are honest and my own.
I don't know about you guys but I struggled to keep Reya active during the winter. While she loves her "walkie", it's a bit too cold to go on long walks. For this reason I try finding a variety of cute toys that keep Reya happy and active throughout the winter. Lately, I have been trying to find something that encourages her to use her muscles and that she can play with in our apartment or in our basement at home. Lately, I found the perfect toy that is ideal for pet parents like me, and can be played indoors or out – the Tuggo!
Tuggo: What is It
Looking for an awesome dog toy for your favorite dog? If so, we think you will love Tuggo! This one of a kind dog toy uses weight to provide tension for dogs, so that they can play tug-of-war themselves or just have fun! The toy itself is a hard, hallow plastic ball with a rope that goes through the middle that can be pulled from either side to create a tug of war effect for your dog. To add the weight, just take out the recessed screw, fill with water, and your dog will have fun listening to the slashing sound as they pull this toy around themselves or with a friend! Best of all, it is awesome exercise since the toy, when completely filled, is approximately 20 lbs! With this adorable toy, dog can easily have fun for hours! To see dogs of various sizes play with Tuggo, feel free to watch the video below!
Tuggo: Overall
So far, this toy is a major hit in our household. At first, Reya was very nervous about the toy since she had never had such a large toy with water inside. After mom and dad started playing with the toy though, she had to get in on the action and play with it herself. Now, she drags this toy around the house if she can only play indoors or tries bringing it down the stairs with her (unfilled with water) if she wants to go outside. I have a feeling this toy is going to be even more fun in the summer. Personally, I think Tuggo is an ingenious toy and perfect for any dog parents. Based on my own experience, I am happy to give Tuggo an A rating!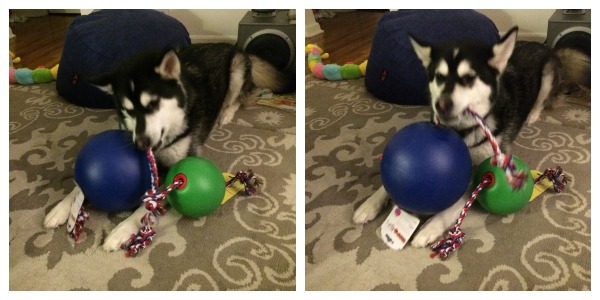 Tuggo: Where to Purchase
Want to purchase this awesome toy for a special dog in your life? Head over to the Tuggo website where you can purchase this water weighted toy for your favorite pup for $27.99 – $29.99.
Want to learn more? Check out Tuggo on Social Media!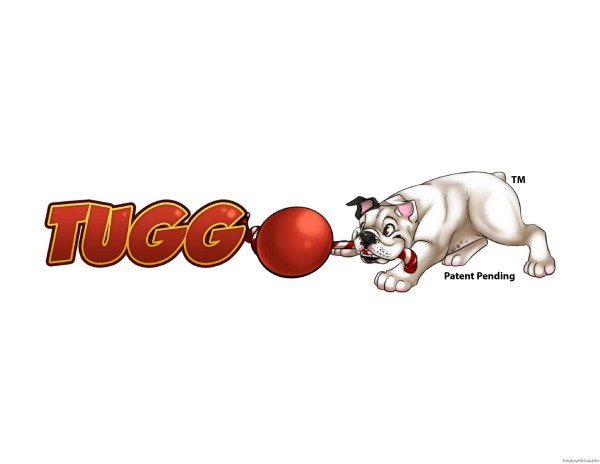 Disclosure: Budget Earth did not receive monetary compensation but did receive products for review purposes. All opinions on this product are my own and may differ from our readers' opinions.
Would you like to have your products featured in a giveaway event? Want to increase your social media exposure? Contact susan.l.bewley@gmail.com to see how I can help YOUR company today!