Disclosure: I received these products for free to review. The opinions in my review are honest and my own.
While I love to cook, sometimes it feels like it takes a lot of energy preparing an awesome meal for my family. While I am often tempted to make something from a box, I know it is not particularly good for any of us, never mind my diet. The hardest part is usually finding the right mix of herbs and seasonings to create the perfect flavor. Lately I have been trying to stock the house with healthy, quick fix items to make cooking easier, without taking away the quality or health value of our food. As I was ready to buy more coconut oil for our stir frying, I was approached by Primal Essence, who asked me to review their infused coconut oils. Curious and having heard good things online, I couldn't wait for them to arrive!
Primal Essence Organic Coconut Oil: What is It
Want a way to make mealtime fun and more flavorful? If so, we think you will love Primal Essence's Organic Coconut Oils. These delicious coconut oils are infused with flavorful seasonings to make any dish stand out. Just a tablespoon of this oil can flavor an entire dish, as well as offering all the benefits that come along with cooking with coconut oil. As well, each of the coconut oils in this line are free of GMOs, certified USDA organic, kosher, and free of artificial colors and preservatives.  This coconut oil is currently available in six amazing flavors, including Italian Herb, Smoked Chili, Lemon Pepper, Garlic Onion, Thai Curry, and Indian Curry. There is also a full line of sweet coconut oils that are flavored to be perfect for spreading on toast or your favorite bagels – allowing you to have a healthy alternative to butter or cream cheese anytime, anywhere!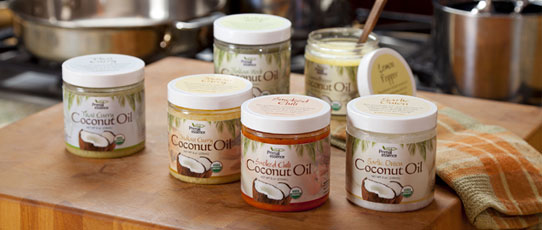 Primal Essence Organic Coconut Oil: Overall
When this coconut oil first arrived, I really didn't know what to think. While it smelled amazing, I wasn't for sure how such a small container would be able to add much flavor to our dishes. Once I started cooking, however, our entire house smelled like an Italian kitchen! It was truly heavenly! Best of all, it only took two tablespoons of coconut oil to cook a pound of chicken. Once the chicken was finished, it was very flavorful, which really impressed me.  As a matter of fact, it tasted so good I didn't want to waste any of the seasoning! After I removed the chicken from the pan, I mixed the coconut oil with some half and half, garlic, flour, and a bit of butter to create an alfredo-esque sauce that tasted absolutely amazing. To say the least, we are now big fans of this coconut oil! Based on our own experience with Primal Essence's Organic Coconut Oil, we are delighted to give these products an A rating!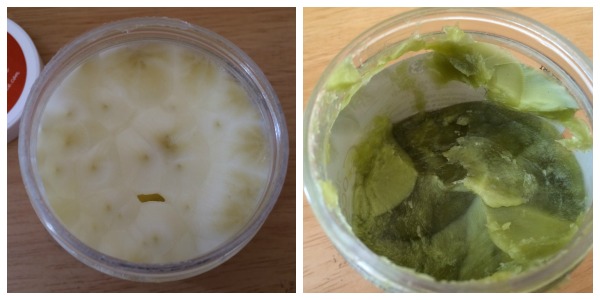 Primal Essence Organic Coconut Oil: Where to Purchase
Would you like to try these awesome products for yourself? You can purchase Primal Essence's Organic Gourmet Coconut Oil on the Primal Essence website.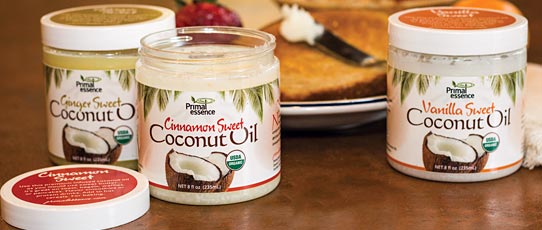 Disclosure: Budget Earth did not receive compensation but did receive products for review purposes All opinions on this product are my own and may differ from our readers' opinions.
Would you like to have your products featured in a giveaway event? Want to increase your social media exposure? Contact susan.l.bewley@gmail.com to see how I can help YOUR company today!