Disclosure: I received these products for free to review. The opinions in my review are honest and my own.
If there is one thing I don't like about losing weight, it is constantly drinking boring water. Don't get me wrong, I like our water at home, but in most restaurants, it tastes disgusting.  I used to bring Crystal Light with me everywhere, but after one of those powders got loose in my purse and made a mess in my purse, I said enough of that. I needed a solution that was quick, easy, and tasted amazing. While looking yet again for the perfect solution, I was approached by Primal Essence, who asked me to review their new Organic Super Tea. After hearing that they were sending me two of their most popular teas, I couldn't wait to get started on this review!
Primal Essence Organic Super Tea: What is It
Want a flavorful cup of tea even when you are busy and on the go? If so, we think you will love Primal Essence's Organic Super Tea. These small bottles of highly concentrated tea allow you to make a great cup of hot or cold tea anywhere. With just two to three pumps, you can enjoy your favorite tea and all the health benefits associated with tea, including phytonutrients and antioxidants.  As well, this tea contains no preservatives, artificial flavors, sugar free, and caffeine free. Since all the products used to make this tea are USDA organic and free of GMOs, you know you are getting a tea that not only tastes amazing, but is as natural as it comes, too! Currently, you can find this awesome tea in the following flavors – Classic Chai, Vanilla Chair, Ginger Zing, Peppermint Splash, Lemon Ginger, and Turmeric Tulsi.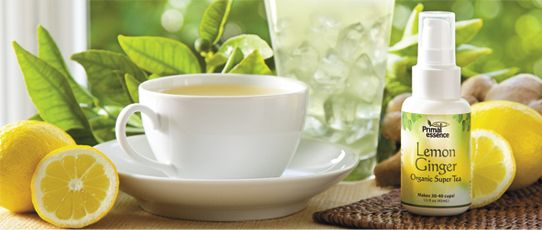 Primal Essence Organic Super Tea: Overall
As someone who loves tea, I have to say that I am a big fan of this tea. Not only is it super easy to make, but tastes amazing. For the review, I was given their peppermint tea and vanilla chai , which both taste just like normal tea from the bag. I will say though that it is very important to follow the directions. I assumed that the three pumps would be a weak tea, so I put in four pumps. This was the equivalent of a tea that steeped for at least an hour – very strong would be an understatement. With the right number of pumps, it tasted amazing. Best of all, the bottles are purse size, making it the perfect drink for restaurants or if you want to make a boring bottle of water taste fantastic. Based on my own experience with this tea, I am happy to give Primal Essence's Organic Super Tea an A rating.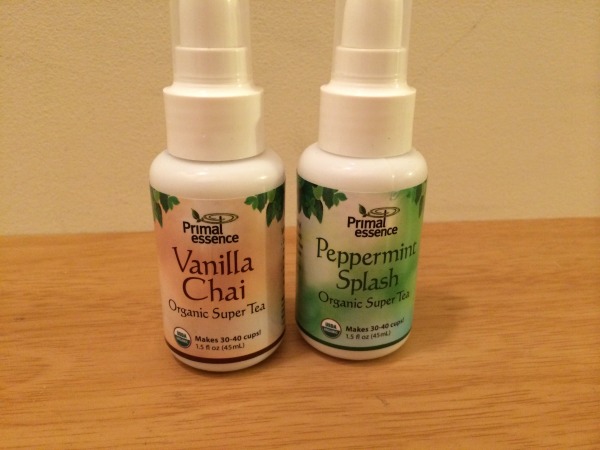 Primal Essence Organic Super Tea: Where to Purchase
Would you like to try these awesome products for yourself? You can purchase Primal Essence's Organic Super Tea on the Primal Essence website.

Disclosure: Budget Earth did not receive compensation but did receive products for review purposes All opinions on this product are my own and may differ from our readers' opinions.
Would you like to have your products featured in a giveaway event? Want to increase your social media exposure? Contact susan.l.bewley@gmail.com to see how I can help YOUR company today!