Disclosure: Scout and Zoe's and Budget Earth partnered together for this article to educate our readers about antlers (a subject Reya loves!) While Reya received an antler as part of this, all opinions are 100% my own.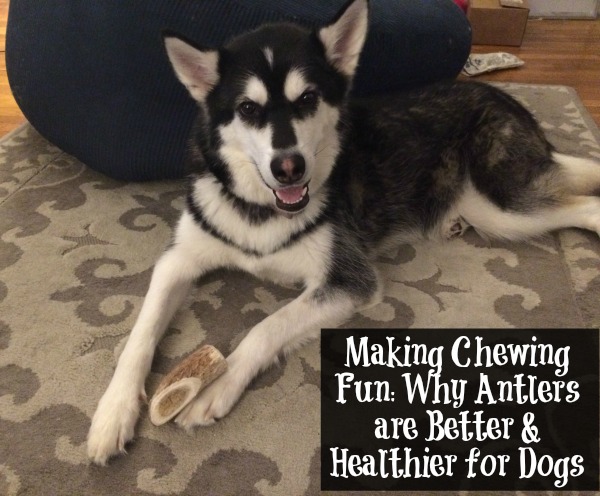 Over the past several months, I have had many of you ask about Reya's preferred chew toys and what I prefer when it comes to chewing. A few of you have even been shocked that I am not a big fan of "Nylabones" and those types of chew toys, which is something many of us give our dogs. Don't get me wrong, I was one of those people early on when Reya was a puppy. I didn't become too worried until we started going through one of these bones every two weeks and we had hard, extremely sharp plastic all over the floor and her bedding that my husband and I usually refer to as "shrapnel." Worried, I took a look and she had little cuts on her gums – even worse, I knew she had to be swallowing those pieces. After a bit of research, we were introduced to antlers, and a year and a half later I can say without a doubt it was the best choice we had made when it comes to Reya's health.
Of course, I have never kept it a secret that I love antlers. In my opinion, they are the best thing since sliced bread. As many of you know, I have a reason for everything I do with Reya. Antlers are hard, rugged, and one of the most solid chews nature has to offer (you don't get much more natural than antlers, after all). For those who don't really know much about them (other than maybe that Bambi's dad had them), they are one of the best renewable resources out there for dogs. Annually, male elk, deer, and similar animals shed their antlers, usually during the winter months. This hard cartilage and bone tissue regularly just detaches itself, and will fall off. In nature, other animals, such as wolves, chew on these to get extra calcium and minerals in their diet (and because they taste good to them!)
For modern use, these antlers are collected, power washed, cut, and sanded by hand to get rid of sharp edges, so that dogs of different sizes can safely enjoy these treats. Unlike raw bones, antlers DO NOT break or chip, since antlers have a much larger calcium content and are much finer in texture. Not only are they harder than raw bone and synthetic chews, but much healthier as well! Some of the minerals found in antler chews include:
Calcium
Phosphorus
Potassium
Sodium
Magnesium
Iron
Zink
Manganese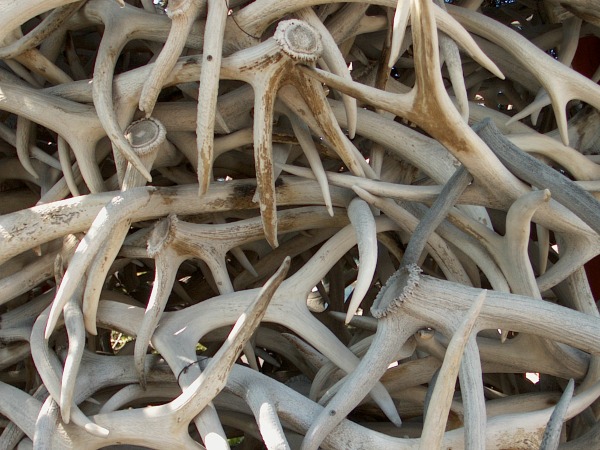 Oh, and let's not forget that antlers are also nature's toothbrush for dogs. With how dogs chew on antlers, they keep their teeth sparkling white and tartar free! While they are healthy, they are also one of the easiest to deal with, long-lasting chews we have ever tried. Unlike rawhide, they can last for months with regular chewers and are completely odorless. When Reya was six months old, we went through an antler about every two months, but she was still in that 'heavy chewing' phase. Now, we go through an antler about every three to four months, or until Reya hides it in hopes of getting a newer, fresher antler that she thinks is better flavored.
One of the biggest myths out there is that they are too hard for dogs to chew. There is a bit of confusion with them, especially since many people don't understand how they work. When dogs chew on the antlers, their saliva slowly softens the antler and inner tissue, making it much easier for chewing and enjoying all the rich minerals and flavor. That being said, however, it is very important that you choose an antler appropriate to your dog's size and watch them when first introduced to make sure they aren't too aggressive or attempting to swallow it whole. Just like synthetic chews, being too aggressive can lead to broken teeth. The majority of dogs, however, handle them perfectly, and love this all-natural treat that satisfies their chewing instincts.
So, where would I recommend you purchase your antlers? Not the big box retailers. Many of them get their antlers from China, which have often been exposed to pollutants, or farmed, with the antlers cut off as quickly as possible. My new preferred place for buying antlers is Scout and Zoe's. All of their antlers are from the United States, and as natural as they can get them. They also sell them in a variety of sizes, allowing dogs of all sizes to enjoy antler treats.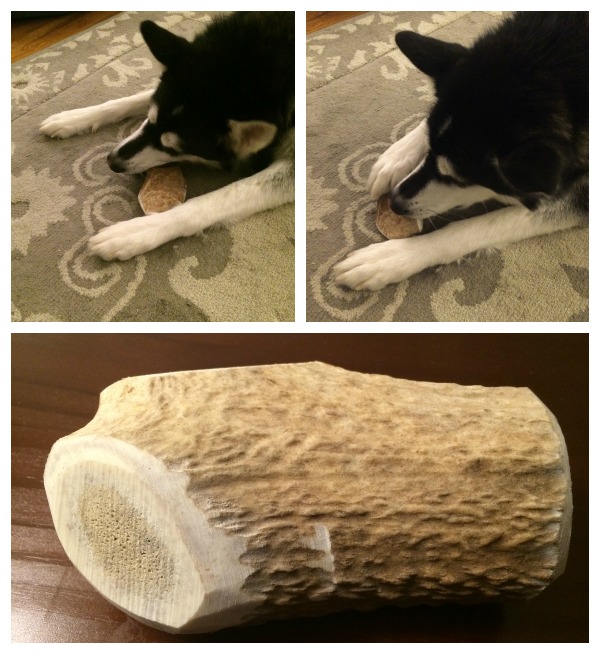 Want to try one of their antlers? Head over to Scout and Zoe's today see their great selection of antlers and antler chews. All of their antlers are individually packed to protect the antler from cross-contamination from substances on peoples' hands or the environment. This is perfect for dogs with sensitivities or allergies, like Scout and Zoe with chicken and beef, respectively. As well, antlers sold at Scout and Zoes are only premium quality. This is important since most companies only sell lower grade antlers, which aren't as durable (or pretty), meaning they don't last as long for most dogs. As a dog owner, I am happy to give Reya an antler from Scout and Zoe since I know it will last for months, and gives Reya a wonderful natural source of calcium and other vital minerals. What could be better than a natural chew toy that is organic, green, all natural, nutritious, AND a renewable resource?
Personally, I also love their prices. They are some of the thickest and largest chews I have seen for Reya, who cherishes her chew that comes from Scout and Zoe's – from the way she acts with it, my best guess is that they are extra tasty! Also, don't forget to check out their treats! We will be featuring them later this week but they have one of the best selections of natural chews I have seen. If your dog is anything like my Reya, they will go crazy for Scout and Zoe's antlers!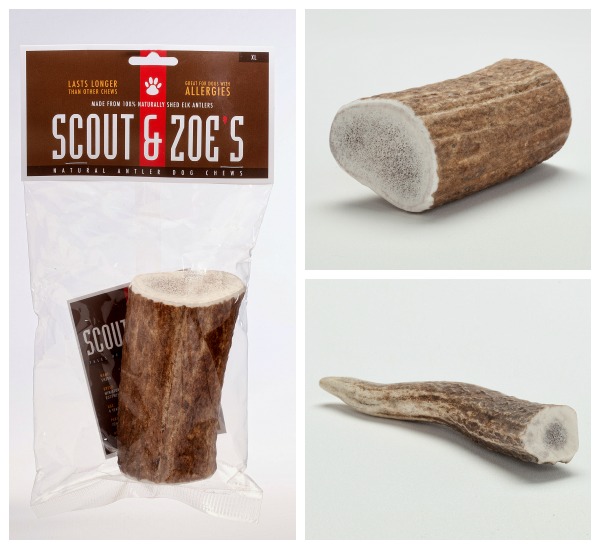 Want to learn more? Check out Scout and Zoe's on Social Media!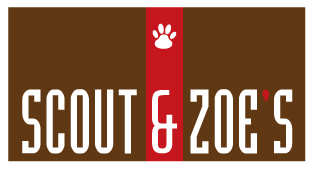 Disclosure: Budget Earth did not receive monetary compensation but did receive an antler as part of this informative article. All opinions on this product are my own and may differ from our readers' opinions.
Would you like to have your products featured in a giveaway event? Want to increase your social media exposure? Contact susan.l.bewley@gmail.com to see how I can help YOUR company today!