Is there anything better than bamboo t-shirts? I am a big fan of bamboo anything, and I would have an entire wardrobe of bamboo clothing if I could. My only issue with women's bamboo clothing is that nearly every manufacturer seems to think we want form-fitting bamboo clothing that hangs tightly around our breasts. When I'm relaxing or playing with the dogs, the last thing I want is something that is restraining, especially on a hot summer day. That or they stretch to be super thin, showing your bra through the shirt. This is why I have always tried getting bamboo shirts "for men" when I can, but they are tough to find.
As some of you know from yesterday's review, I recently purchased some Big Boy Bamboo big and tall shirts for my husband. After the massive success of his shirts, I was preparing to buy some shirts for myself, but Big Boy Bamboo beat me to the punch by asking me to review some of their shirts to get a woman's point of view. Excited to try them with yoga pants, I couldn't wait for the shirts to arrive.
Amusingly, I never got the chance since my shirts were soon stolen confiscated. When my mother-in-law saw the bamboo shirts and their length, she had to try them. It was then that she teased she was stealing my shirts since finding high-quality bamboo shirts for tall women is nearly impossible. Knowing that other women are in the same position as us, I decided to let her have the shirts in exchange for getting her opinion about the shirts.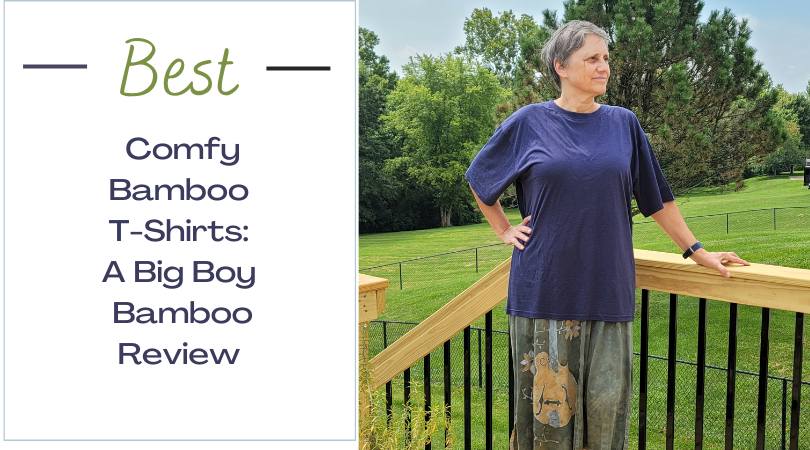 Note: Before going into the review, I want to be upfront with you guys. We purchased quite a few shirts before this review, but before I could put in my second order, Andrew from Big Boy Bamboo reached out to us and asked us to do a formal review. This review is still 100% our honest opinion, and some of the links may be affiliate links (aka a way for us to feed our bamboo addiction with their shirts).
Big Boy Bamboo: Who Are They
Are you looking for the most comfortable bamboo t-shirts for people of all sizes? If so, we think you will love Big Boy Bamboo! Started back in 2015, they are the only men's big and tall bamboo clothing brand in the world (something we think is pretty amazing). After discovering that no one made viscose bamboo t-shirts for larger men, they made it their new mission to create the best bamboo t-shirts for men and individuals of all sizes.
When they designed their shirts, they made sure they had that extra room that guys (honestly, all of us) prefer for maximum comfort. In other words, they are the comfy relaxed fit that guys (and women too) love, not the tight, 'form' fitting shirts that are fashionable at the moment.
All of their shirts are made from 70% organic viscose from bamboo and 30% organic cotton. This gives the shirts that wonderfully soft feel that bamboo is known for and this combination makes sure you are as cool as possible. Since they want to be the store for all guys (and women looking for comfort), their shirts can be found in a variety of colors, from the traditional (S – XL), big (2XL – 8XL), or tall (1XLT – 4XLT).
As part of their pride in creating the best men's big and tall bamboo shirts, they also care about how their shirts are made. They are very transparent about the manufacturing process and are proud to show off the factory. I don't know many companies who are happy to show off their facilities and their workers.
To me, this is what makes shopping with a small business worth it, too – they are real people that care about their customers! When you purchase from Big Boy Bamboo, you get bamboo t-shirts that look great, and are sustainably made with pride.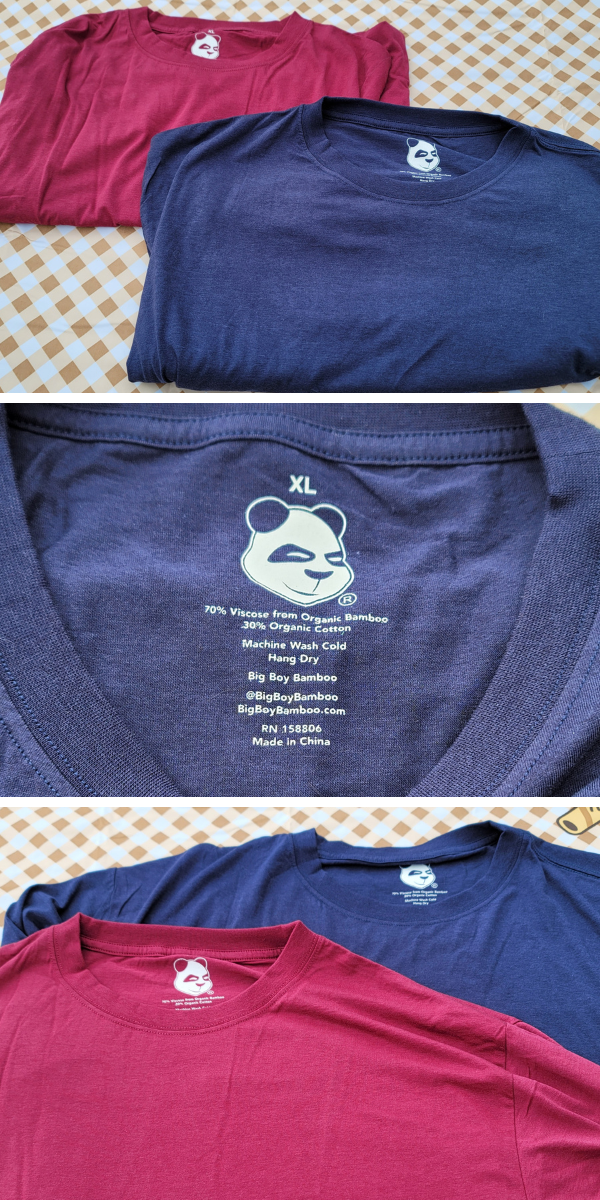 Big Boy Bamboo T-Shirts: Our Thoughts
So, what do we think of these bamboo t-shirts from a women's point of view? To say that my mother-in-law loved them is an understatement. She has loved her shirts from the moment she first put them on and has been so excited a company finally made a bamboo t-shirt that is the appropriate length for her.
As someone who is short, I had never considered how difficult it is for tall women to find clothing. Not only did she love the length, but the overall feel of the shirts, finding them cute with pants or a long skirt too! To her, Big Boy Bamboo's shirts are now her go-to shirt for t-shirts.
While I didn't get any pictures of me in the shirts (I will be ordering new shirts and some on Instagram), I can say with certainty I am in love with these shirts. While the shirts are a bit long on me, they are incredibly comfortable. The bagginess also makes it better for girls who are a bit…um…larger in the chest like me. They are also great for moving outdoors, gardening, or playing in the yard with the dogs.
Overall, I couldn't think of a better way to make my Big Boy Bamboo shirts. These bamboo t-shirts are the perfect mix of softness and fit; I even love the colors! While these shirts may have been initially designed for men, they are the perfect unisex t-shirts for us ladies too!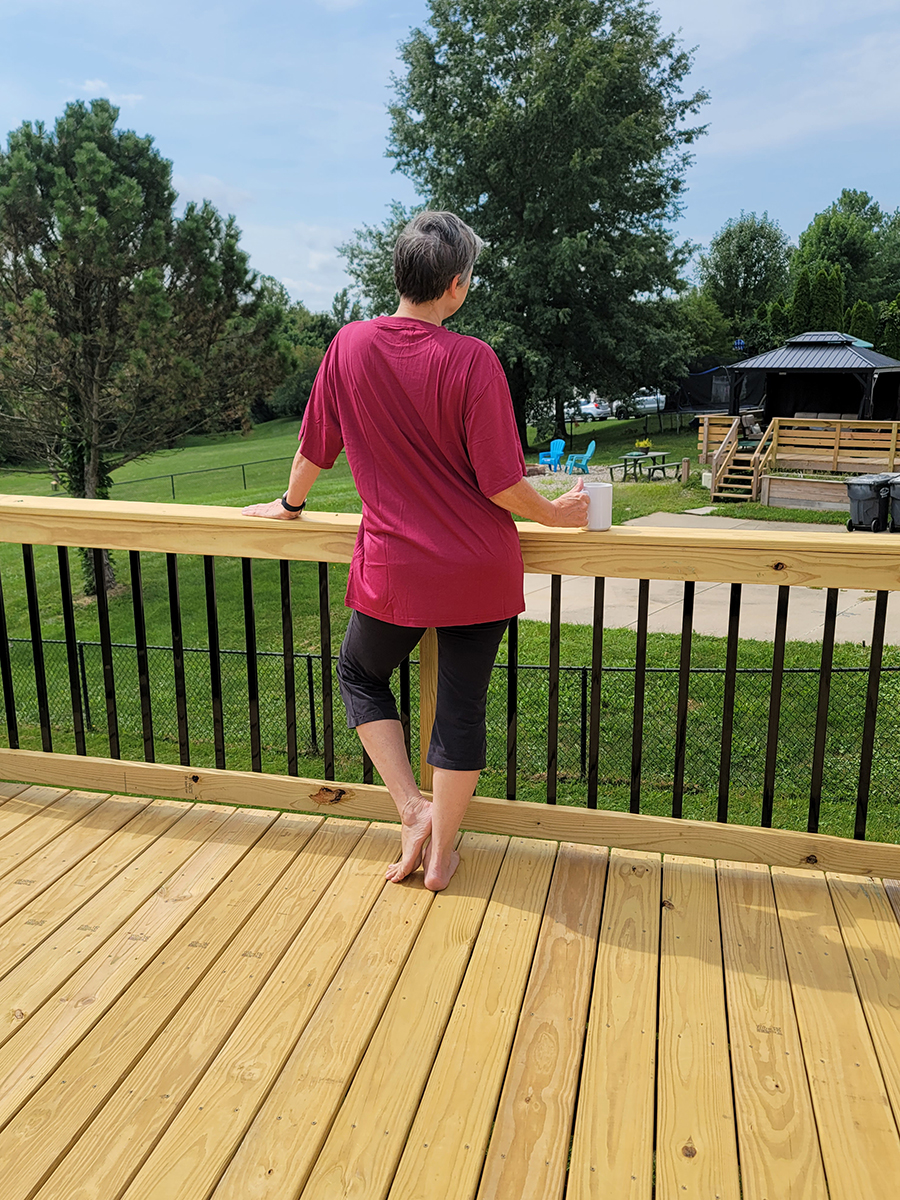 Big Boy Bamboo T-Shirts: Where to Purchase
Ready to try one of these amazing t-shirts for yourself? On their website, you can buy Big Boy Bamboo's full line of bamboo t-shirts. We are confident that once you have tried their shirts, you will love them as much as our family!
They also gave us a discount code to make the deal even sweeter! You can get an extra 10% off using the following coupon code:
BudgetEarth
Want something even more 'relaxing' for your favorite guy? Check out our review of Big Boy Bamboo's Big and Tall Bamboo T-Shirts here!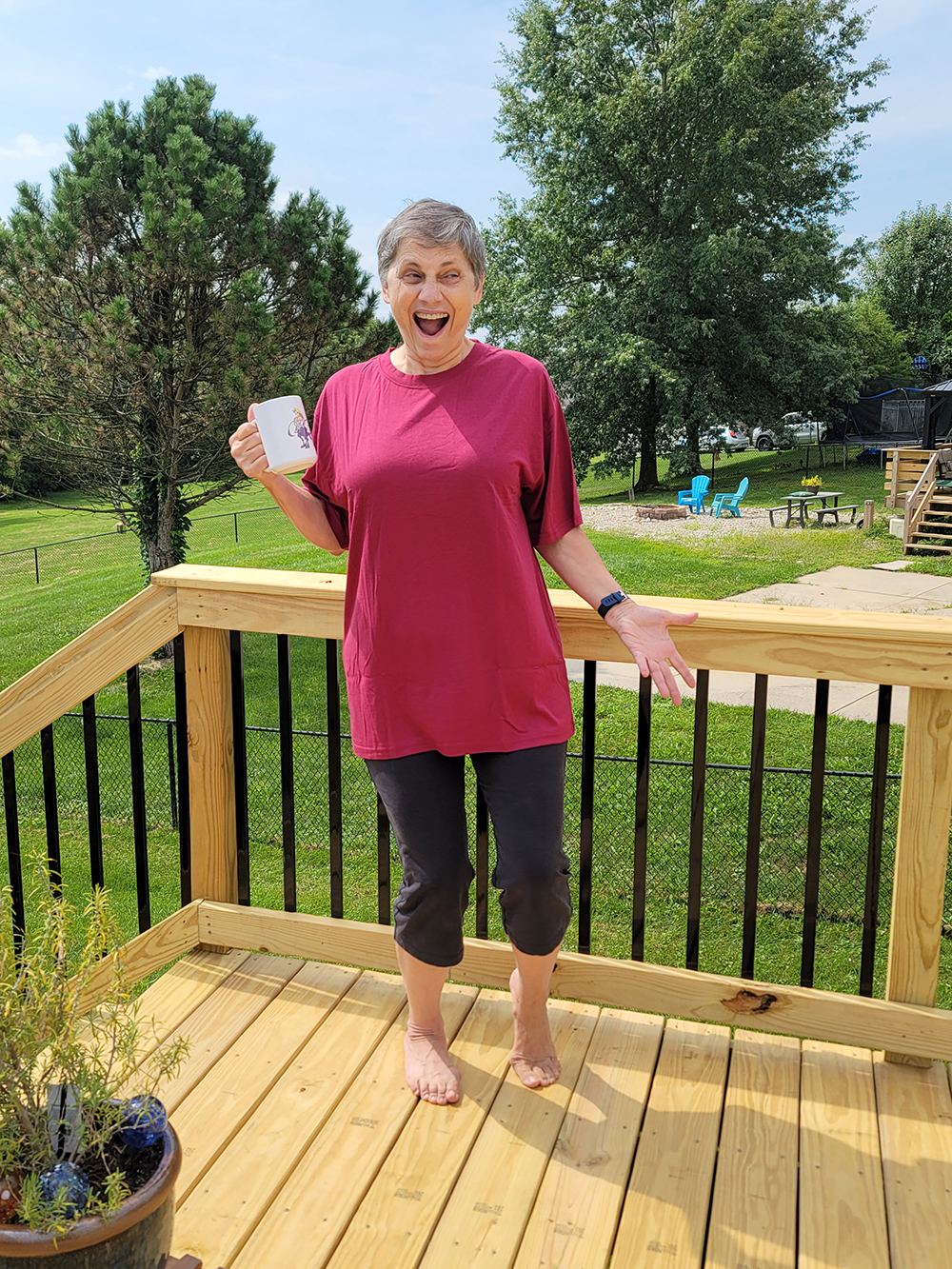 ---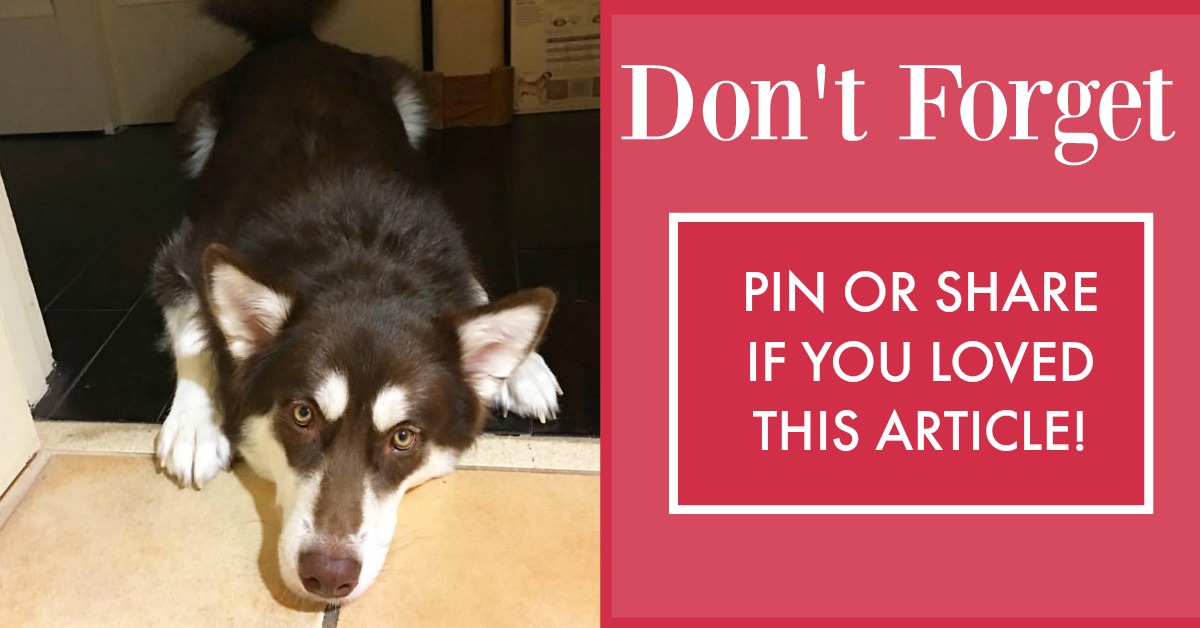 ---