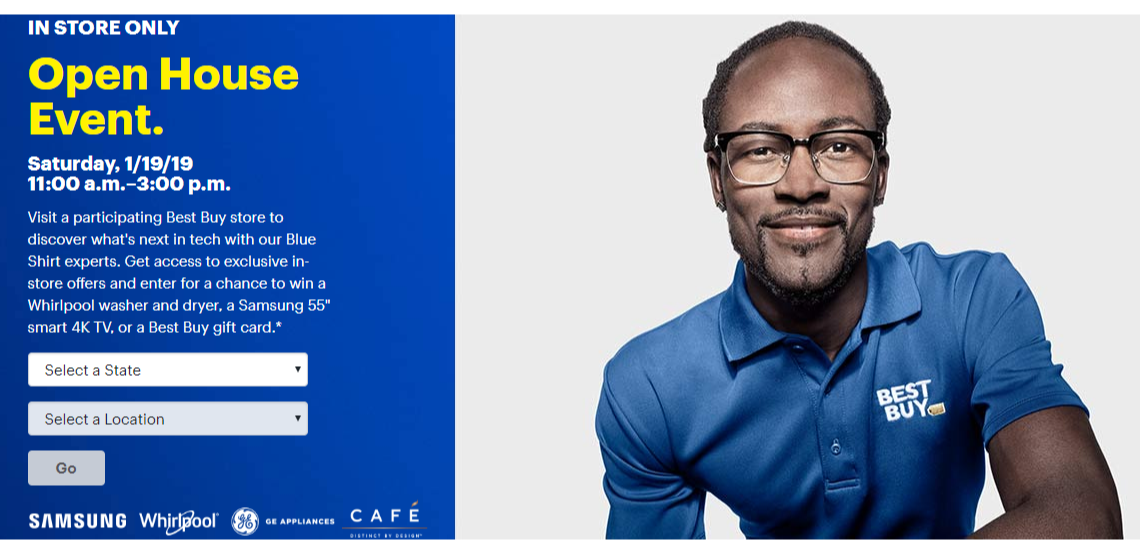 Like anyone else, we love a good deal, especially when it comes to tech and home remodeling projects. Lately, we have been doing a lot of home remodeling, ranging from putting in new flooring to redoing the kitchen. As all of you know, home appliances (big and small) are expensive – enough so that we are always on the lookout for amazing deals. Luckily, Best Buy is making upgrading your kitchen easier with a fun event to start off the year – a Best Buy Open House!
Head out to Best Buy Saturday January 19th, 2019 so you can see and experience some of the best deals in major appliances from some of your favorite brands, including Samsung, Whirlpool, GE, and Café! They aren't just showing off major appliances but small appliances too. As well, Best Buy Blue Shirt experts are available to help answer all of your questions and show off some of the latest kitchen technology (big and small)  to make cooking even easier for your family. With us looking for a new refrigerator, I know we will be checking on these deals!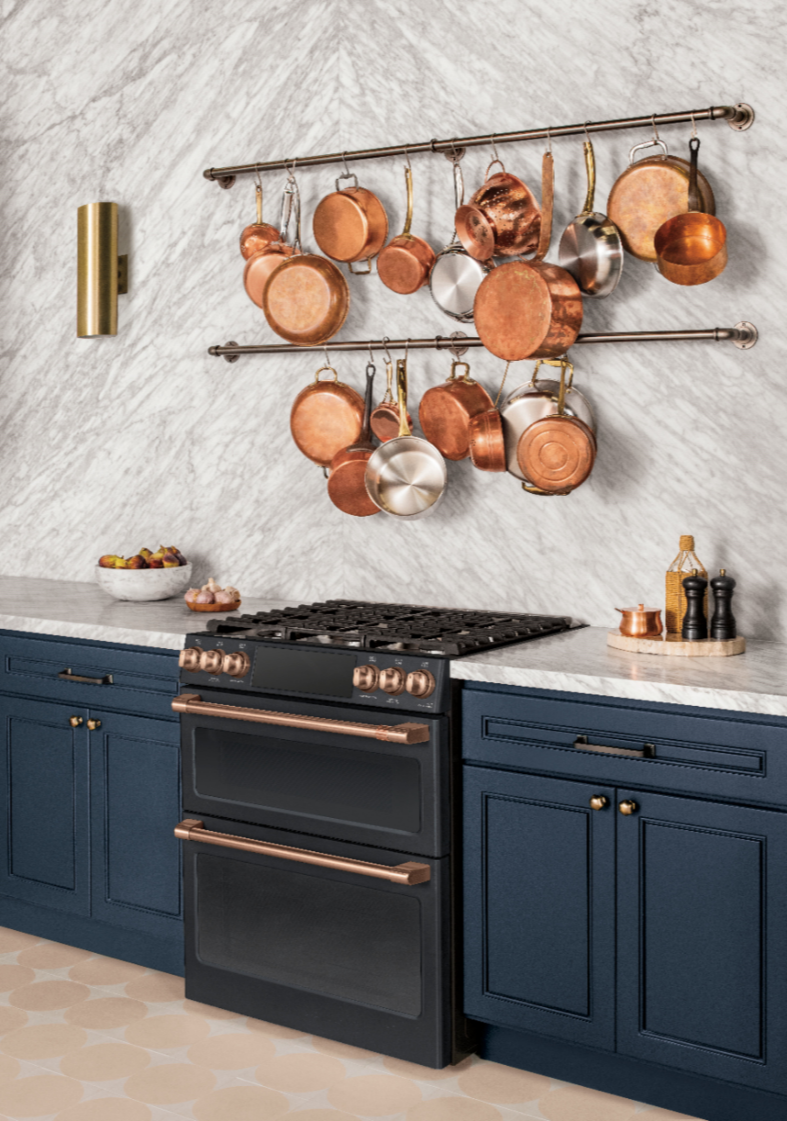 Of course, Best Buy isn't just having deals on major appliances. They are excited to help you discover exactly what you need to make your home even better. Their experts are excited to show you some of the latest in their Home Theater department – including some of the latest TVS recently shown off at CES 2019. I mean, who wouldn't want to have a beautiful new OLED or QLED TV sitting in their living room?
If you need a new smartphone, don't worry, they have you covered there too! Best Buy's Blue Shirt experts are excited to show off the latest Samsung phones. They are even doing free upgrade checks with Best Buy mobile, enabling you to get the best deals possible for you and your family!

While some of these deals are also happening online, it is definitely worth going to your local store since Best Buy is having EXCLUSIVE IN-STORE OFFERS, including:
Get a free $100 Best Buy Gift Card when you buy 2 or more appliances $999 and up. In-store only. Coupon will be given out at the event. You have from Saturday, 1/19 – Monday, 1/21 to redeem.
Attend this one-day-only event and enter the Best Buy Open House Sweepstakes for a chance to win a Whirlpool Washer/Dryer Set or a Samsung 55" Smart TV.
Be one of the first 75 people to register for a chance to receive a Best Buy gift card of up to $20 in value.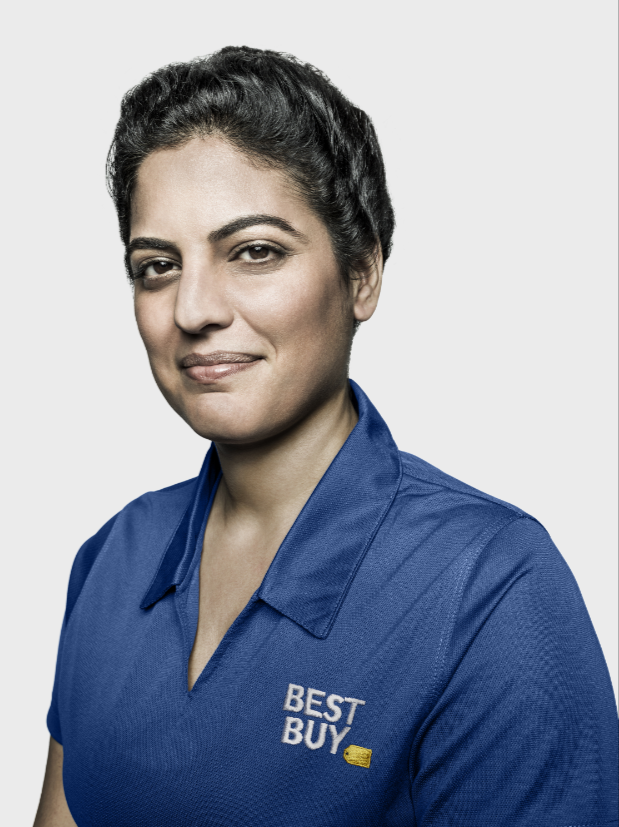 Make sure to go here for more details and to learn which store near you is hosting a Best Buy Open House on Buy Saturday 19th, 2019 from 11 am – 3 PM local time. So far, some of the confirmed stores include:
Los Angeles, CA
San Francisco, CA
Chicago, IL
Dallas, TX
Houston, TX
Boston, MA
Philadelphia, PA
NE Philadelphia
Wilkes Barre
Minneapolis, MN
Tampa, FL
Denver, CO
Seattle, WA
Portland, OR
Make sure to put this event on your calendar since Best Buy doesn't do open houses often! What are you hoping to find on sale?