Step 1: In a large mixing bowl, combine the sugar, vanilla, and butter. Once it is mixed well, slowly add in the flour. Keep mixing until all the batter has a crumbled texture.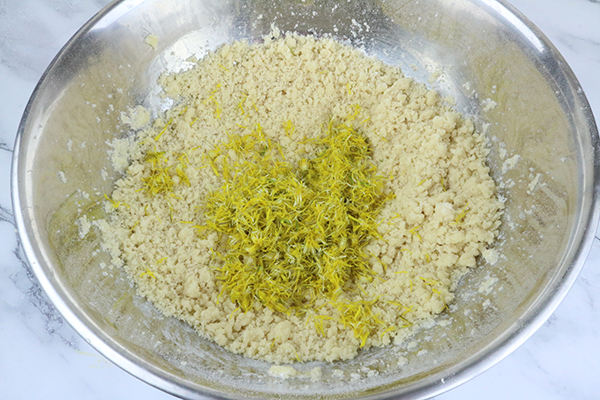 Step 2: Add dandelion flowers and mix with a fork; careful not to break apart the flowers too much.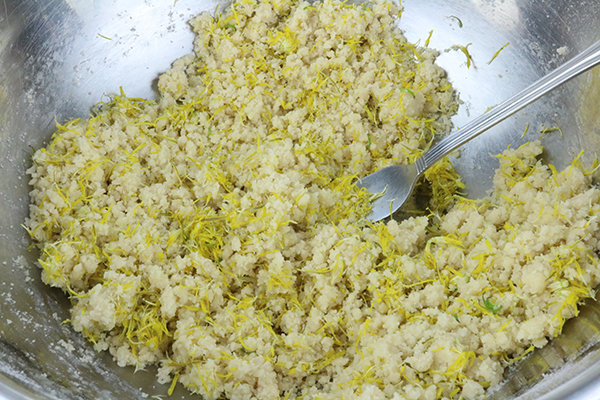 Step 3: Place a large piece of parchment paper or plastic wrap on the counter. Place the crumbly dandelion batter on the sheet and pack together into a log (about 1 – 2 inches in diameter). Wrap the cookie dough tightly and place it in the fridge for at least 3 hours to harden.
Step 4: Once hardened, remove from plastic wrap and place on a cutting board. Cut doughty into ¼-inch slices.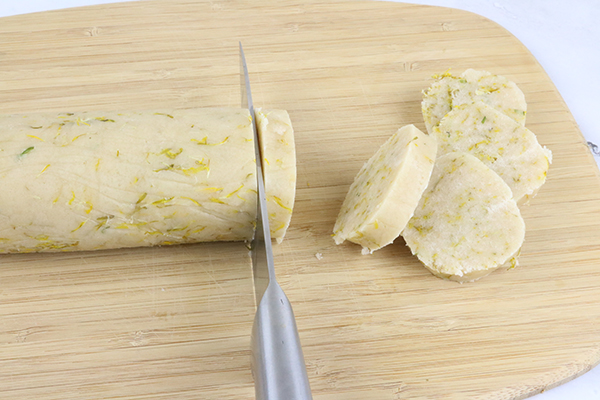 Step 5: Preheat the oven to 325 F.
Step 6: Place cookie slices on a nonstick cookie sheet, leaving room where they will not touch while baking. Allow to cook for 30 minutes or until golden brown. Sprinkle with sugar or sugar sprinkles, if desired.