Disclosure: I received these products for free to review. The opinions in my review are honest and my own.
Does anyone else here use SD cards? My DSLR camera and our camcorder use these cards and I have a very love hate relationship with the cards themselves. It isn't that there is anything wrong with them. Honestly, I love that you can hold so much information on these little cards. My problem is that we don't have many things in our house that can actually get information OFF of them! The only devices we have are our two laptops and I personally hate doing photo-editing on my smaller laptop screen. It got so bad trying to transfer information from one computer to the other with such large files that I started looking for an SD card reader for my computer. As I was researching different options, I was approached by Inateck, who asked us to review a product that sounded perfect for me – a USB Hub with a built in SD Card Reader. Once I heard a bit more about this product, I eagerly awaited for my review unit to arrive in the mail, hoping that it would solve our SD Card problem.
Inateck 3-Port USB HUB with SD Card Reader: What Is It?
Looking for an SD card reader or USB Hub? Free up valuable space on your desk with the new Inateck 3-Port USB HUB with SD Card Reader. This innovative reader was designed for laptop, tablet (non-Apple), and PC users who need extra USB ports, but also want the convenience of being able to quickly read SD cards from their other devices. With the ability to handle both USB and micro USB technology, this is the perfect on the go tool for tech oriented individuals.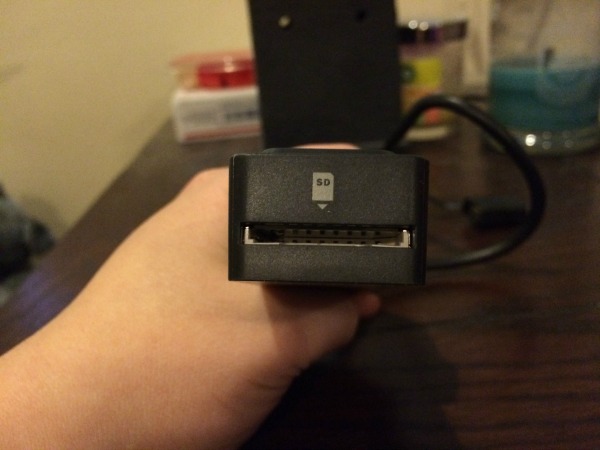 Inateck 3-Port USB HUB with SD Card Reader: Overall
Before I go any further, I have to say one thing – I LOVE this little external reader. Not only can I quickly get pictures off my SD cards, but I got 3 more, easy to access USB ports on my computer. As someone who is constantly reviewing and playing with a variety of tech, this was a true must for me. Even better, I can enjoy having extra USB slots on my laptop while I travel since its small and external, giving me even more flexibility on the go. Really, I consider this a must for anyone who has a DSLR camera or is running out of USB slots on their computer. Based on my own experience with this unit, I am delighted to give the Inateck 3-Port USB HUB with SD Card Reader an A+ rating!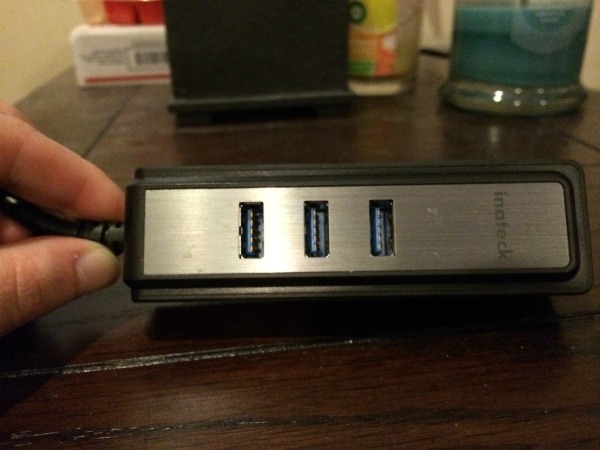 Inateck 3-Port USB HUB with SD Card Reader: Where to Purchase
Would you like to purchase this external card reader and USB Hub for yourself? You can buy the Inateck 3-Port USB HUB with SD Card Reader on Amazon.com for only $19.99! For anyone who uses SD Cards, I consider this USB hub an absolutely must and highly recommend it!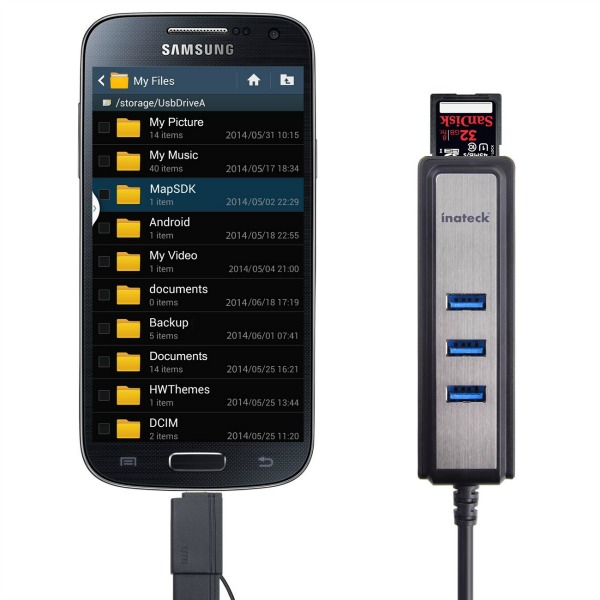 Disclosure: Budget Earth did not receive monetary compensation but did receive products for review purposes. All opinions on this product are my own and may differ from our readers' opinions.
Would you like to have your products featured in a giveaway event? Want to increase your social media exposure? Contact susan.l.bewley@gmail.com to see how I can help YOUR company today!