Does your child dream of horseback riding? For many kids, horses are exciting and fun. As a big sister and Aunt, though, I have always found it challenging to find well-made horse toys that are also educational. This is one of the many reasons I have always adored PLAYMOBIL. Their toys are perfect for make-believe play that is not just fun but also educational. I was very excited with a family of horse lovers when I learned they had created an entire set revolving around horseback riding lessons!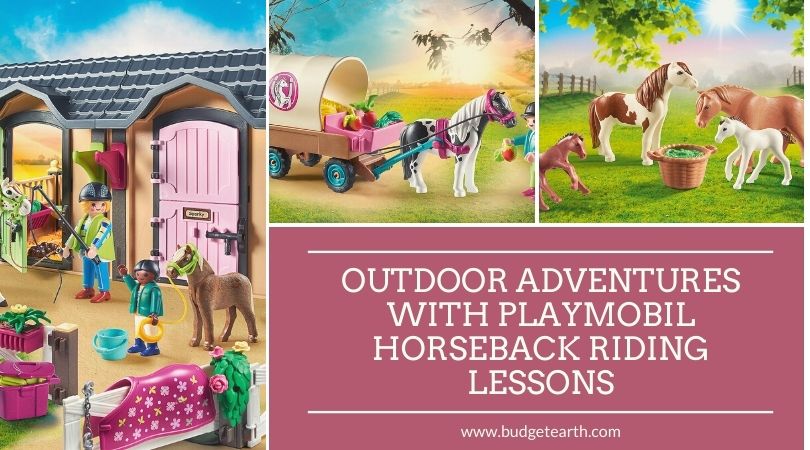 PLAYMOBIL Horseback Riding Lessons Set
Does your child dream of owning a horse farm or stable? Help them gallop into adventure with the PLAYMOBIL Horseback Riding Lessons Playset. This set has everything a child needs to take care of horses and teach them how to ride. Kids will love bringing horses into one of the two stalls and helping another child learn to ride as their mother watches from the other side of the fence. This beautiful stable set includes two adult figures, one child figure, a stable, fencing, saddles, helmets, feed, pitchfork, flower box, horse blanket, and many other riding accessories. The playset works with other pieces of the PLAYMOBIL Riding Lessons playset (sold separately).
MSRP: $49.99 (Amazon | PLAYMOBIL)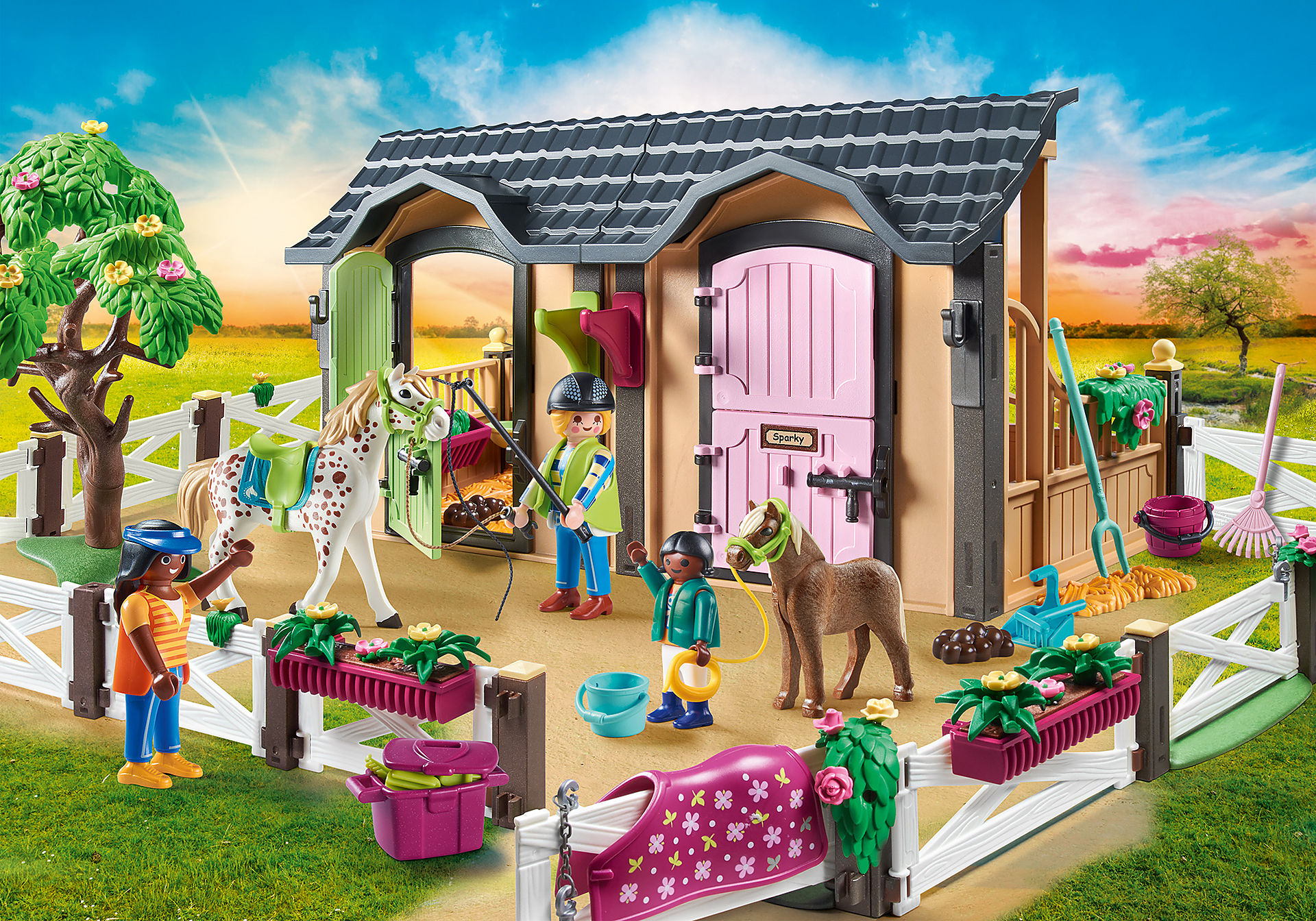 PLAYMOBIL Pony Wagon
Do you have a child who loves horses? Help a girl find adventure with her adorable horse with the PLAYMOBIL Pony Wagon! Kids can fill up the wagon with various toy foods for the doll and her pony so they can start on a fun adventure. The horse can be removed from its holster to eat grass, and the wagon has a removable cover to make loading and unloading easier. The set includes one PLAYMOBIL person figure, horse, wagon, feed, riding helmet, apples, and other accessories. This set can also be added to other PLAYMOBIL Riding Lessons playsets.
MSRP: $11.99 (Amazon | PLAYMOBIL)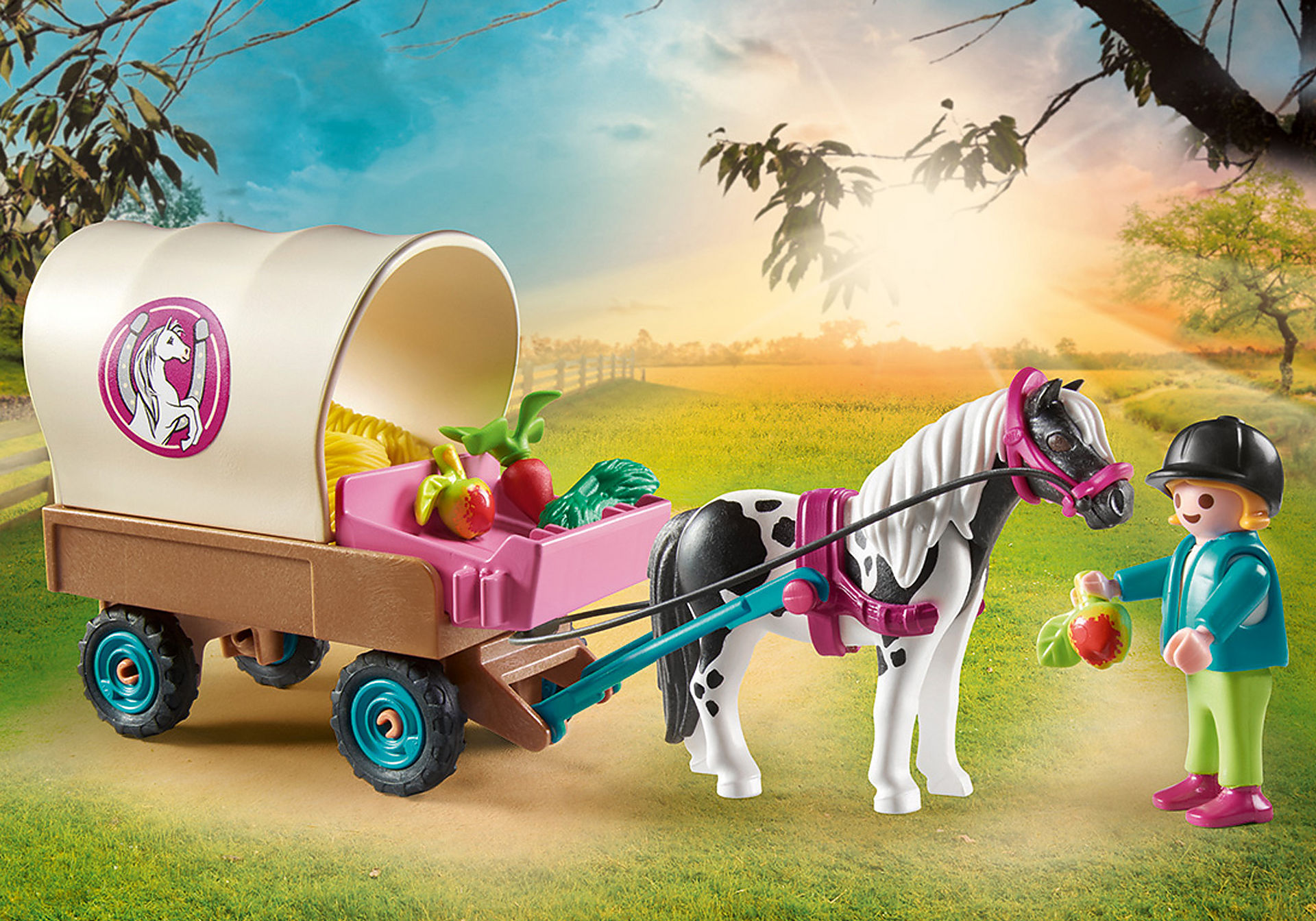 PLAYMOBIL Icelandic Ponies with Fouls
Do you need more horses for your stable? The PLAYMOBIL Icelandic Ponies with Foul set has the adorable horses you need. This adorable set has ridable ponies by PLAYMOBIL figures and fits the rest of the PLAYMOBIL Riding Lessons set. This pony set includes two adult ponies and two fouls with a hay basket.
MSRP: $11.99 (Amazon | PLAYMOBIL)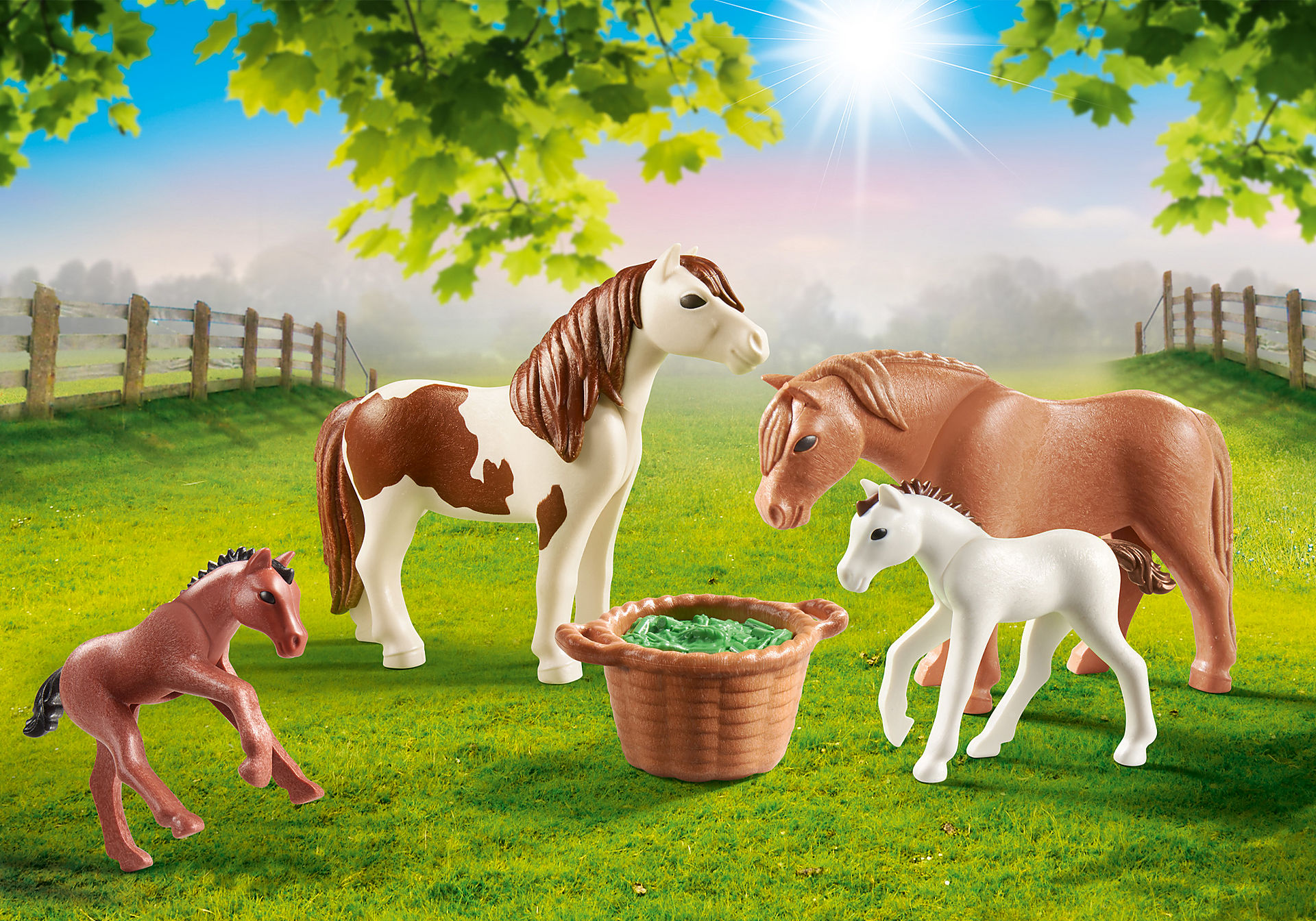 PLAYMOBIL Horseback Riding Playsets: Where to Purchase
Would you like to purchase one of these adorable playsets for a horse lover in your life? You can find the entire PLAYMOBIL Riding Lesson Set on Amazon.com. Want to see more toys like this? You can find more PLAYMOBIL sets here!
---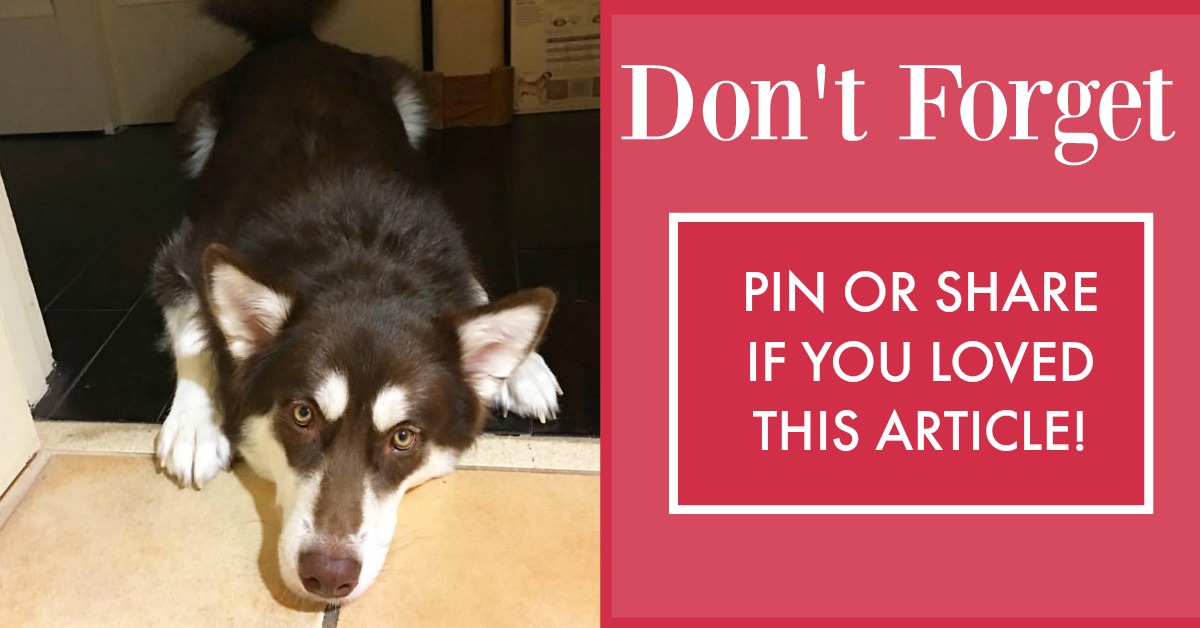 ---