Do you have a child who loves Playmobil toys? Kids worldwide have enjoyed playing with these adorable children's toys for decades. I remember having a few sets growing up and have loved sharing the same joy with my niece and nephew. They love creating unique adventures as they explore the world with princesses, dinosaurs, and dragons! Though, the one thing that has always made them sad is being unable to change their figure's clothes. Sometimes they can add accessories, but they can't make the dolls unique to them. Luckily, Playmobil finally heard the wishes of little fans and made a collection perfect for those who want to bring their imagination even further with Playmobil My Figures Series!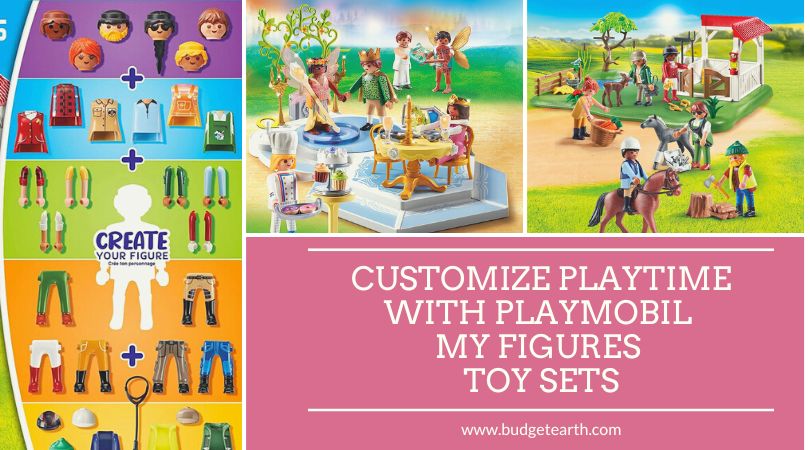 Playmobil My Figures Series: What Is It
Are you looking for an adorable toy that children can customize to look like them or however they desire? If so, we think you will love the Playmobil My Figure Series. Each set in this series follows a certain theme but includes six Playmobil Figures and their components. These components include arms, legs, bodies, and heads, allowing children to customize each character to their preferred theme or to look like them. When kids swap out pieces, they will also switch out arms, hair, accessories, and even the clothing on the body.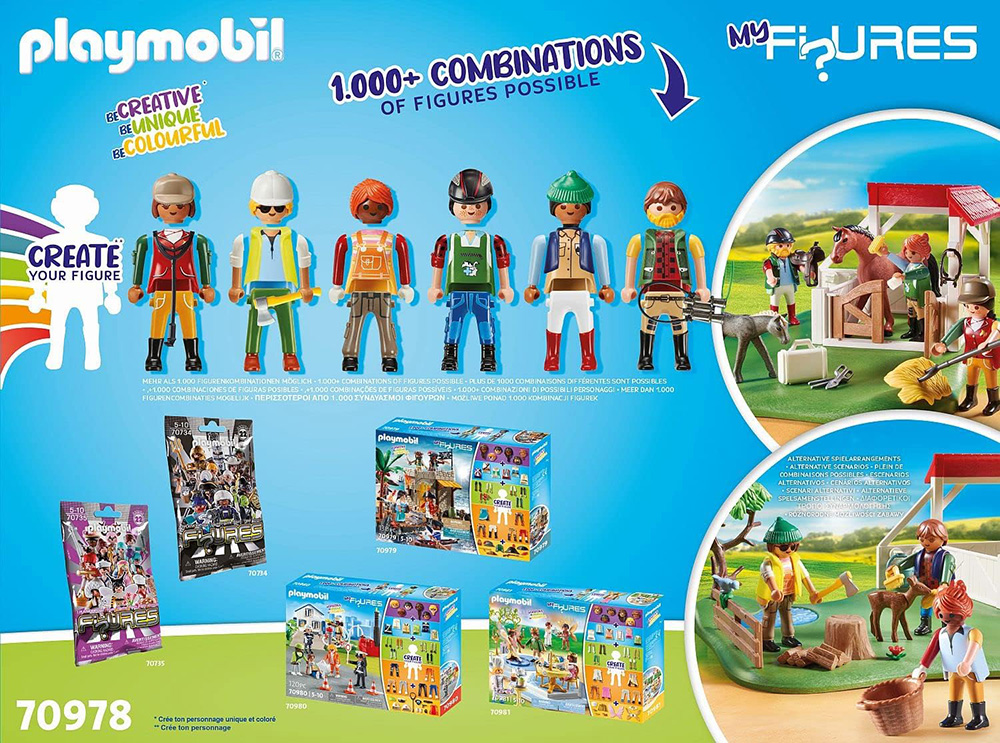 Magical Dance Set
Does your child love fairies or pretend to be a prince/princess? If so, they will love the Playmobil My Series Magical Dance Set. This cute set has everything your child needs to create a royal dance, including the stage, table, and more! Best of all, kids can customize each character in this Playmobile set. Children will find everything they need to create six figures, allowing them to change their heads, bodies, arms, and legs and even add cute accessories. With this set, the sky is the limit. The set includes six interchangeable figures, a dance floor, a table, chairs, and other accessories. MSRP: $34.99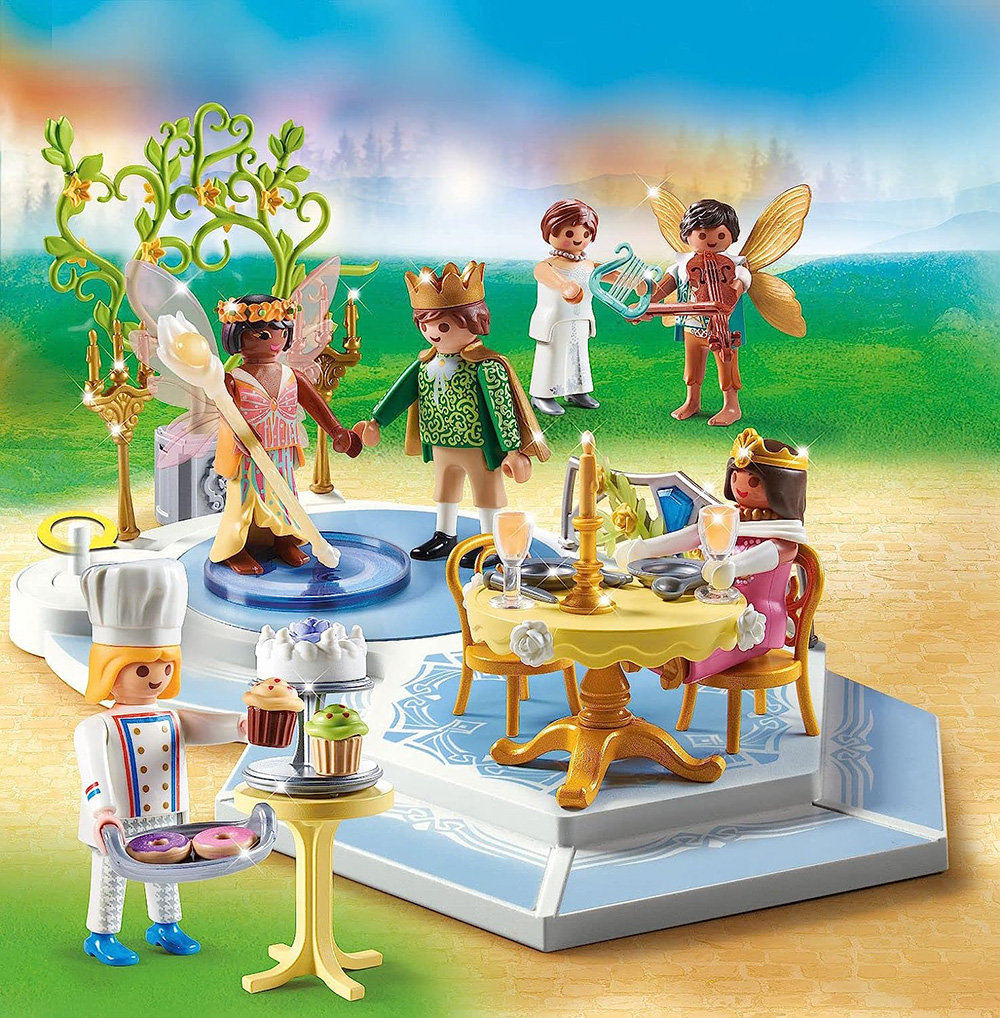 Horse Ranch Set
Do you have a child who loves horses and pretends they have their horse ranch? If so, they will love the Playmobil My Figure Series Horse Ranch. With this cute set, kids have everything they need to care for their horse ranch. Each figure has a unique job that has something to do with taking care of the ranch or the farm where the people likely live. Kids can even create their own jockey, farmer, veterinarian, and more for their little horse ranch. Similar to the My Figures sets, kids can change the legs, arms, body, and accessories for each figure. The set includes six interchangeable figures, stable, two horses, deer, and other accessories. MSRP: $34.99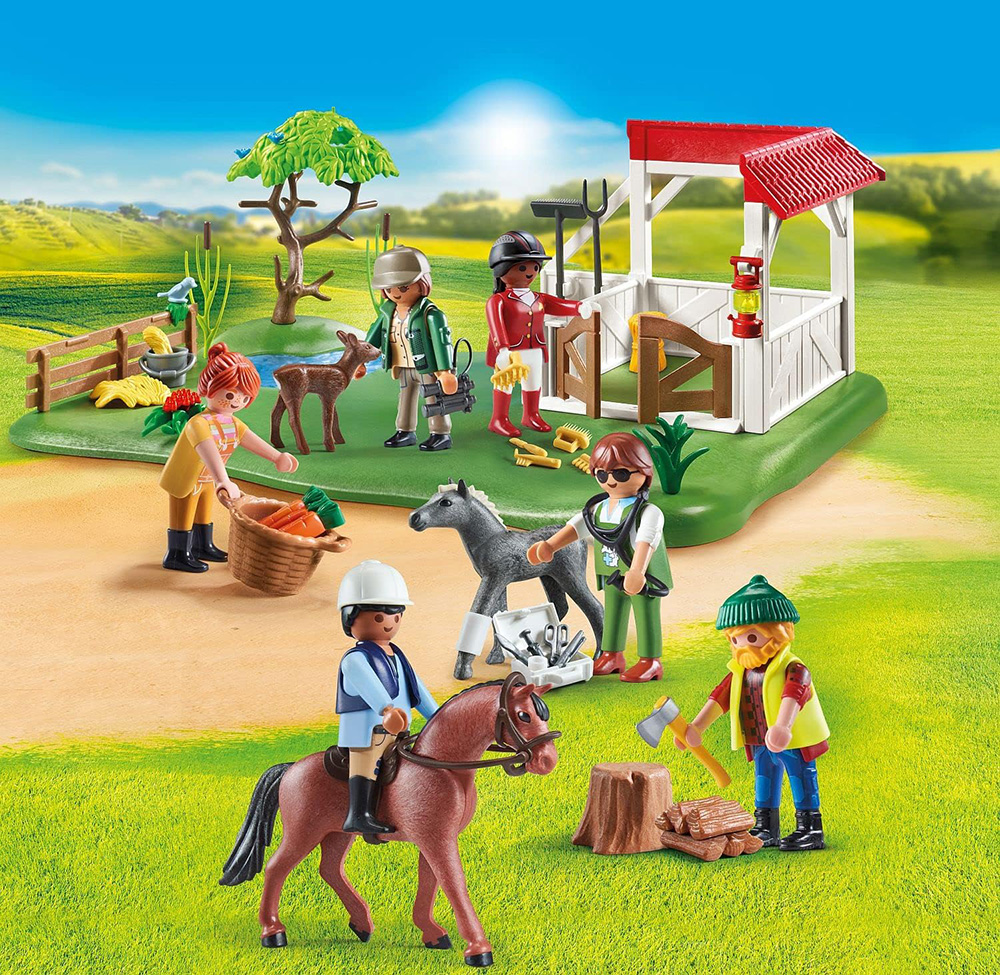 Playmobil My Figures Sets: Where to Purchase
Would you like to purchase one of these adorable sets for a child in your life? You can find all the Playmobil My Figures sets on Amazon.com. Who knew finding cute, educational toys could be so easy?
Do you need more ideas for adorable educational toys for children in your family? Make sure to check out our Calico Critters and other Playmobil reviews here!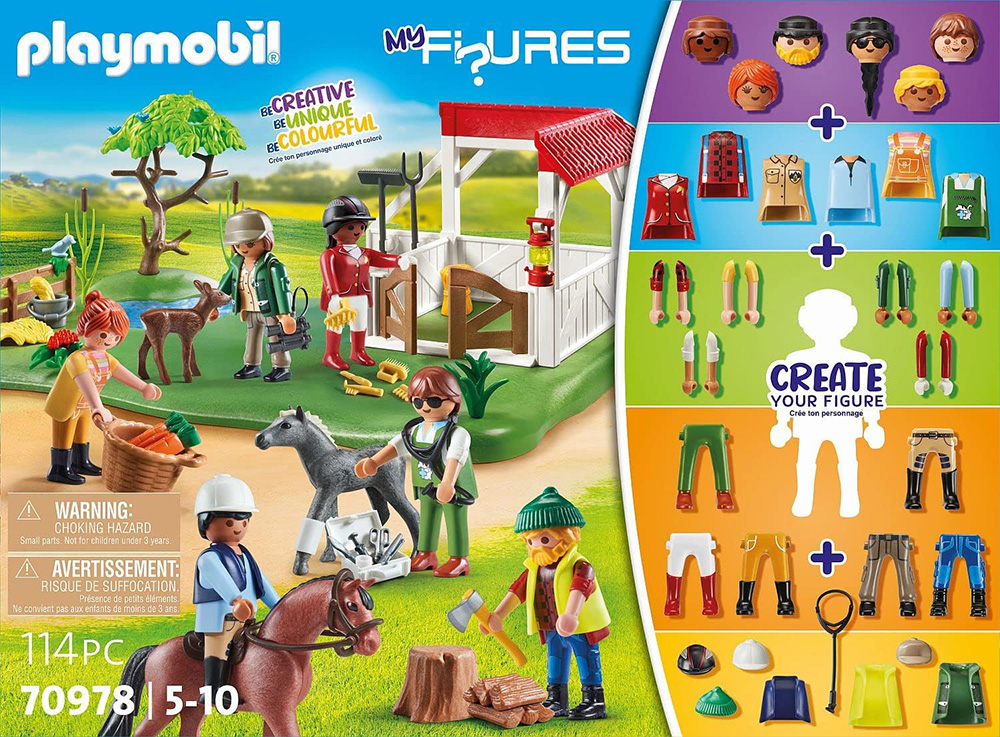 ---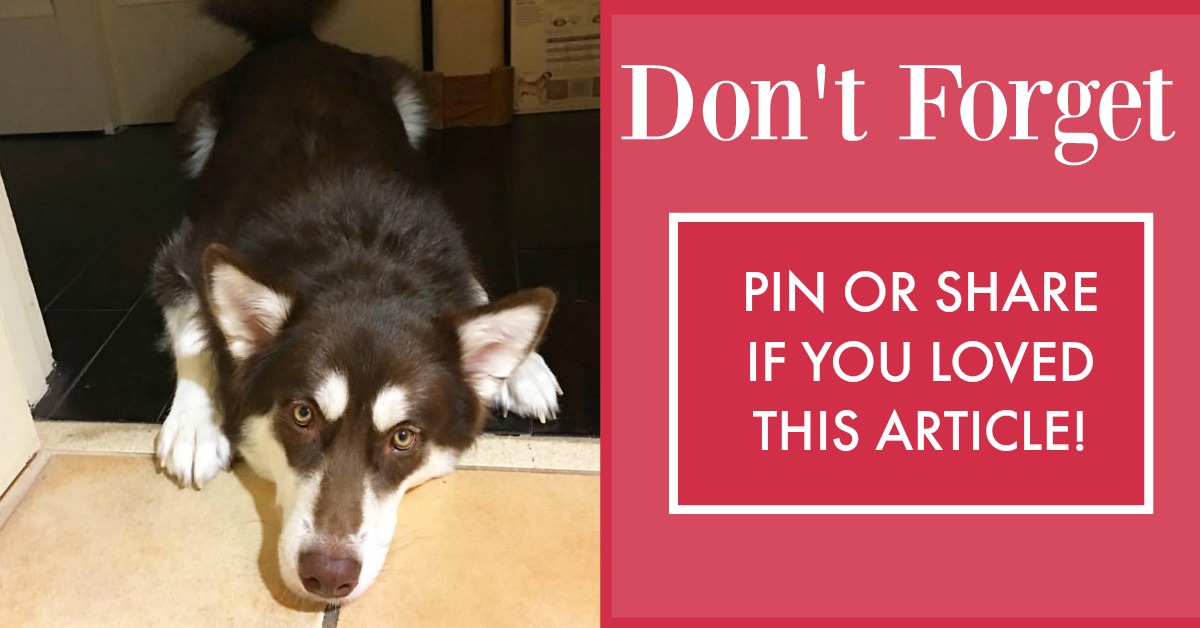 ---