Are you looking for a special gift for a kindergarten graduate? It is hard to believe the school year is nearly over, and some children are preparing to make their way into the big kids' classes. Of course, little kids are pretty excited, and while they are ready for their first summer vacation, they are also excited about graduation parties! Of course, finding the right gift that kid will love and isn't too pricy is always the hard part. Luckily, we are here to help, showing you some of the season's coolest budget kindergarten graduate gifts!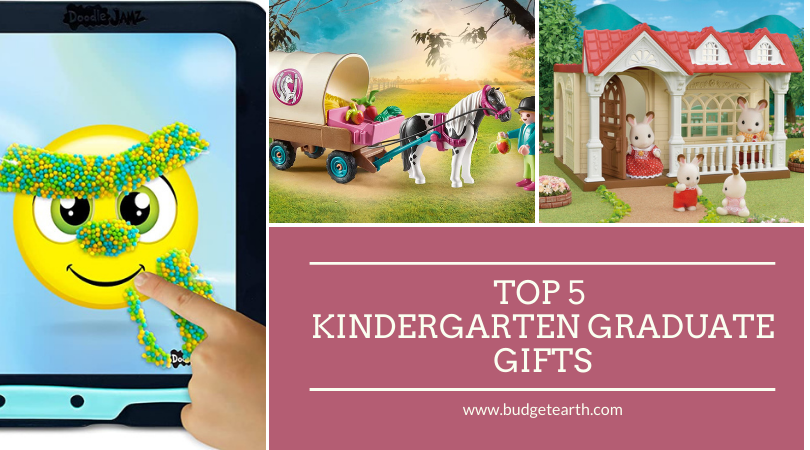 Top 5 Kindergarten Graduate Gifts:
Knowing that many of us are on a budget (especially after tax season), we tried finding some of the coolest, most fun toys under $25. These gifts are not just cost-effective but encourage interactive play, imagination, and creativity!
Our top 5 gifts include:
Sky Castle DoodleJamz JellyPics
Hog Wild Toys Handy Grabs Nibblerz
PLAYMOBIL Ayuma Forest Fairy with Soul Animal
PLAYMOBIL Pony Wagon
Calico Critters Sweet Raspberry Home Playset

Sky Castle DoodleJamz JellyPics
Looking for an adorable craft project that makes drawing even more fun? Kids can help with creative, fun projects by squishing, shaping, and creating fun art pieces with the Sky Castle DoodleJamz JellyPics. These fun handheld artboards are filled with soft, squishy gel-like beads that can be sculpted and molded to help you design over any picture.
Kids can create endless "doodles" using their fingers or stylus without making a mess (unlike finger-painting). Each DoodleJamz Jellypics comes with two-sided emoji backer cards that can be flipped back and forth to doddle different hairstyles. Also, you can print out other images on the DoodleJamz website, creating endless fun!
MSRP: $8.99 ( DoodleJam | Amazon)
Hog Wild Toys Handy Grabs Nibblerz
Want a fun toy for playing outdoor games or working on dexterity play? If so, your kids will love the Hog Wild Toys Handy Grabs Nibblerz. Based on the classic grab tool and the companies own Hand Grab, the tool has human looking teeth that can pick up items. Kids can pick up toys, rocks, balls, or even fruit to move from one bowl to another at picnics. This practical, cute toy is also great for helping give stacks to others.
MSRP: $19.99 (Hog Wild Toys | Mudpuddle Toys & books)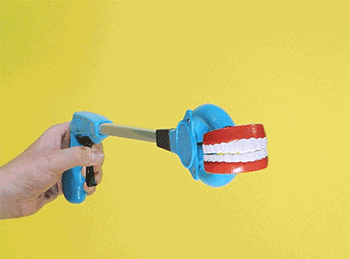 PLAYMOBIL Ayuma Forest Fairy with Soul Animal
Help children build a love for nature with the Ayuma Forest Fairy with Soul Animal from PLAYMOBIL. This fairy set includes a stag friend with decorative antlers in this adorable playset. The playset contains a Forest Fairy with a deer soul animal, a butterfly, and other magical accessories for caring for her stag friend. MSRP $16.99 (PLAYMOBIL | Amazon) .
To learn more, check out our Ayuma from PLAYMOBIL article.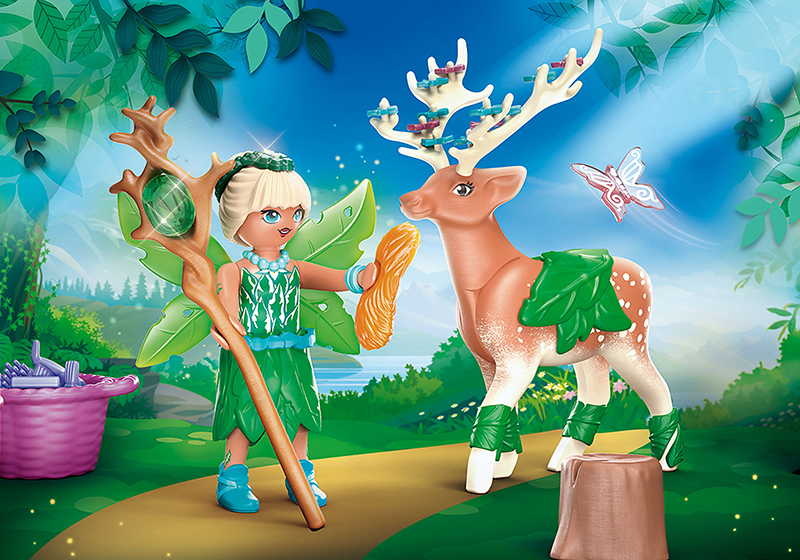 Calico Critters Sweet Raspberry Home Playset
Looking for a cute way to introduce a child in your family to the Calico Critters? Help start their collection with the  Calico Critters Sweet Raspberry Home. This cute little cottage includes a Calico Critter baby friend – Grace Hopscotch Rabbit, and toys for creating a perfect little nursery. Best of all, kids can even bring their friend outside on the cottage's porch to play. Along with being a standalone toy, it can also be added to the Red Roof Cozy Cottage and Ref Roof Country Home.
MSRP: $19.97 (Calico Critters | Amazon)
Want to see more Calico Critter toys? Check out our Calico Critter Toy Reviews.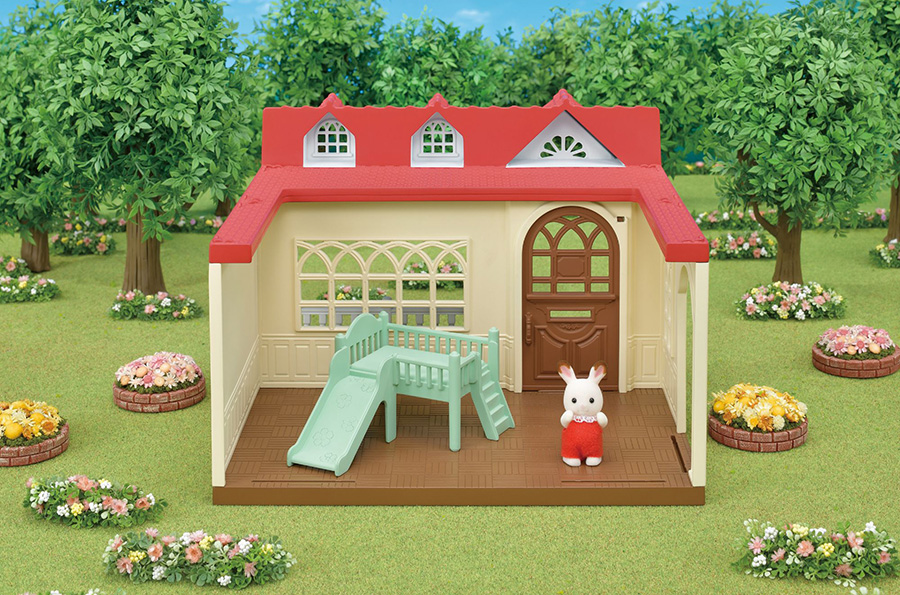 PLAYMOBIL Pony Wagon
Do you have a child that loves horses? Prepare them for a fun adventure with an adorable horse and her friend with the PLAYMOBIL Pony Wagon! Kids can fill up the wagon with various toy foods for the doll and her pony so they can start on a fun adventure. The horse can be removed from its holster to eat grass, and the wagon has a removable cover to make loading and unloading easier. The set includes one figure, pony, wagon, feed, riding helmet, apples, and other accessories. It can also be added to other PLAYMOBIL Riding Lessons set pieces.
MSRP: $11.99 (PLAYMOBIL | Amazon)
Other Kindergarten Graduate Gifts
Are you looking for more ideas? Make sure to check out our list of kids' toys here! These cute toys are sure to make any little kindergarten graduate smile!
---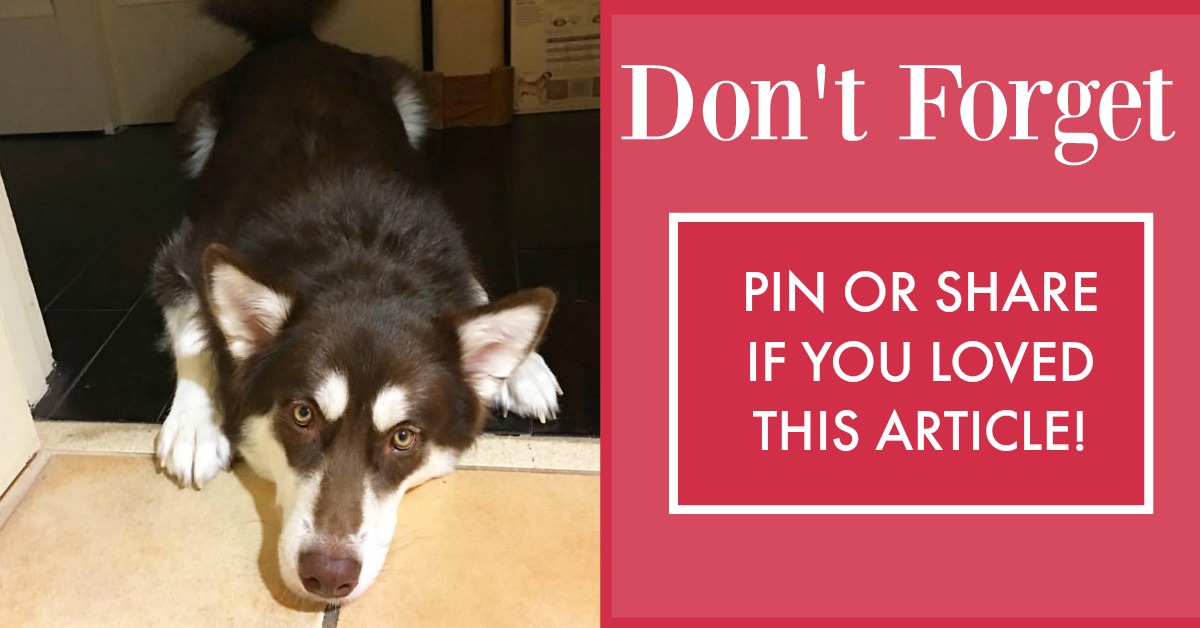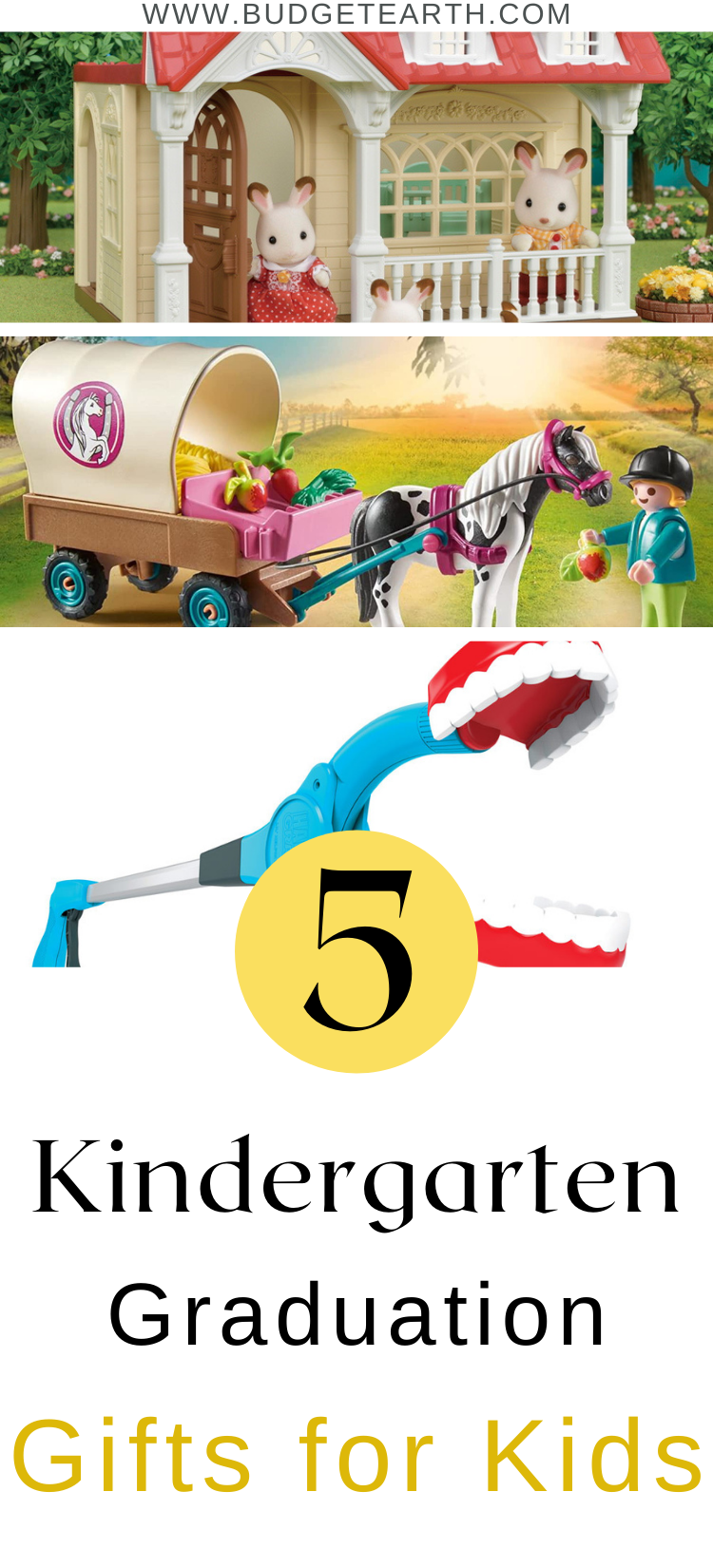 ---