About Budget Earth
Budget Earth is a blog revolving around how to live a green lifestyle while still living on a budget. We focus on a wide variety of topics, including how to make your own homemade meals, green cleaning products, and how to keep your family healthier. We know how hard it is for the modern family to try being earth friendly, especially with today's busy lifestyle. Our articles or posts will focus on how to keep your family healthy while still being able to enjoy some of the things you love in life.
While all of our recipes may not be exactly healthy, they focus on using fresh ingredients and creating recipes at home that produce less waste. We promote eating at home since it allows you to eat as a family and save money while enjoying some of the fruits of the Earth. We strive to try keeping our products as healthy as possible while still tasting great and allowing you to take advantage of some useful products since you are a busy adult.
We try to provide you with helpful information including product reviews and tips to help you during your daily life. Budget Earth is a blog owned by Bewley Consulting Corporation.
Our Writers
Susan Bewley
Susan Bewley is a professional writer who has been writing since the moment she could hold a pen. She is our resident over achiever who can often be found writing content for Budget Earth, lurking on our Facebook page, or being a tweet on Twitter. After an unhealthy college lifestyle, she changed her ways to living a healthier lifestyle filled with fruits, vegetables, and leans meats as she struggles to lose weight the healthy way and leave a smaller carbon footprint.
While she has always been a writer, she graduated with her Bachelors in secondary education from Brescia University in 2005, and later got her Masters at the University of Louisville in 2009. After college and spending some time teaching, she decided to start her own freelance writing company – the Muses Pen. When Susan is not working for Muses Pen or Budget Earth, she can be found working on her novel.
Demelza Young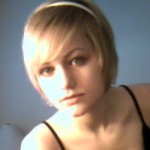 Demelza Young is a recent graduate of Northern Kentucky University. Her current plans are to attend graduate school and to study clinical psychology in the hopes of one day working with eating disordered patients.