Like my chocolate donut recipe, these cake donuts are light and fluffy.   Because they are baked, they don't have the texture of traditional fried donuts but rather a muffinlike crumb and a very subtle flavor.  While good on their own, I consider them more of a base to help other flavors shine.  My personal favorite is a cinnamon sugar mixture, which transforms them into a mouthwatering delight.  This recipe is a slight variation on one that came with my donut pan, but if you don't have one then not to worry!  You can use an ordinary muffin pan or, like I did with some of my leftover batter, make "donut holes" in a mini muffin pan. This recipe yields about 36 mini donuts, or approximately 9 larger ones.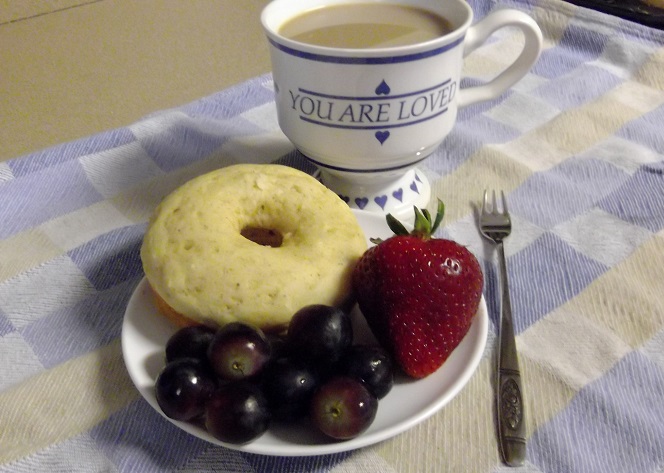 Cake Donut Recipe
Donut Ingredients
2 Cups Self Rising Flour
3/4 Cup Sugar   OR    1/4 Cup +1 Tablespoon Truvia
1 Tablespoon Butter or Butter Spread Melted
2 Eggs Beaten
3/4 Cup Milk
1 Teaspoon Pure Vanilla Extract
1/4 Teaspoon Nutmeg
1/4 Teaspoon Cinnamon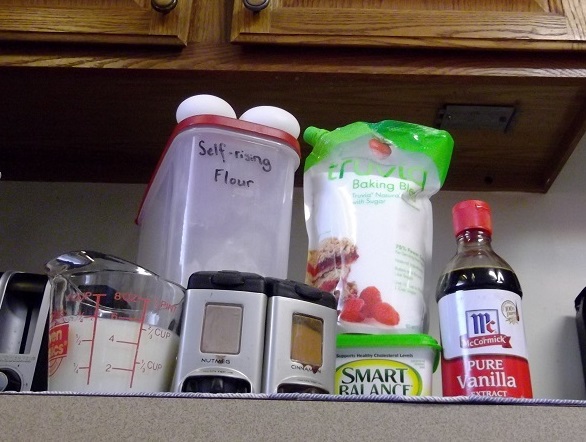 Donut Instructions
Preheat oven to 325 F.
Spray donut or muffin pan with nonstick spray.
In a large bowl, combine flour and sweetener. Mix together, then add remaining ingredients and beat until well blended.
Fill donut holes/muffin cups 2/3 of the way full.
Bake 8 minutes or until tops spring back when lightly touched. My donuts actually needed to bake for about 12 minutes.
After cooling, remove donuts from pan and dip into glaze or cinnamon sugar. Feel free to decorate the glazed ones with sprinkles, nuts, coconut, or shaved chocolate.