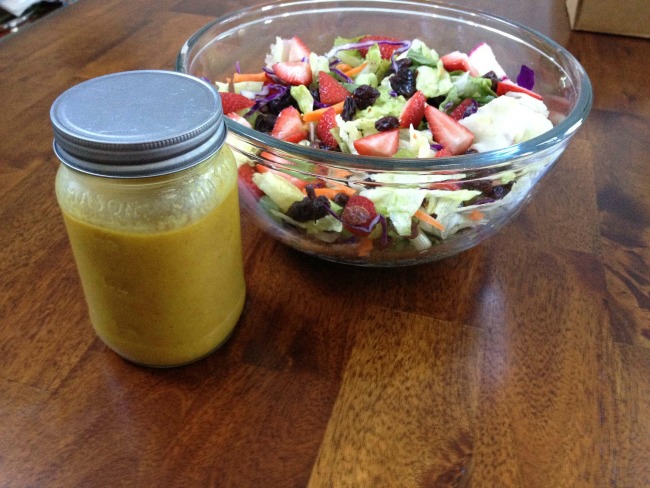 One of the things I love so much about the summer and fall seasons is that some of my most favorite vegetables are coming in season.  While I know quite a few people consider me nuts, I consider a healthy diet to consist of fresh fruits and vegetables. I have never been a fan of the prepackaged vegetarian meals since I put them in the same category as processed meats.  Sure, some of them may be good, but there is a lot of expensive garbage on the market as well.  While I may not be a vegetarian like Demelza, I do love filling most of our week with vegetarian recipes.
Over the years, I have accumulated quite a few easy vegetarian recipes for various meals. While I love making fancy meals and experimenting, I still enjoy a good, old fashion salad. Growing up, my family had salads at least once a week for dinner. While my brothers weren't exactly 'thrilled' with vegetarian nights or when my mother experimented with her latest vegetarian recipe, I always enjoyed these nights.  I especially loved salad night, since my mother would buy a variety of fresh vegetables and fruits, and then top them a bit of homemade salad dressing.  My mother never purchased bottled dressing, something that was foreign to me when I visited friends.  I was also that crazy person who went out to a restaurant and put the pineapple juice from the salad bar on my salads since I thought all the dressing at the bar were truly disgusting.  Not only that, but they were filled with calories, making a yummy salad pretty much junk food.
One of the only commercial salad dressings I truly love is Chili's lemon lime dressing. Determined that I could make this at home, I started experimenting.  After a bit of experimenting, I created what I believe to be one of the best salad and dressing combinations known to man, creating my own honey lime dressing.  I will admit, it is not a copy cat recipe, but its own, unique tasting dressing that is a mixture of spicy and sweet. Best of all, a little goes a long way, making it a fairly low calorie dressing! Even my husband, who normally only eats blue cheese dressing, loved this stuff!
What I like most about this recipe is that it is one of the most easy vegetarians meals I have made to date! This vegetarian safe recipe is a hit in my household and I believe it will be in yours as well.  Just as a fair warning, this may not be a kid safe recipe. Most children will likely think this recipe is a bit too spicy.  If you are wanting to make this a kid safe vegetarian recipe, however, I would recommend mixing some normal mustard with the spicy mustard, or putting in a bit more honey. While it may raise the calories a bit, it will make it a bit more healthy.
Print
Homemade Honey Lime Dressing
Homemade Honey Lime Dressing Recipe Yield: 1.5 cups (12 Servings) Prep: 15 mins
1/2

cup

Spicy Brown Mustard My mustard was 5 calories a serving. Store brand is fine

1/4

cup

Honey

2 Teaspoons

Sugar

2 Tablespoons

Olive Oil

3 Tablespoon

Apple Cider Vinegar

1

whole lime
Instructions
Measure the honey and mustard and mix them together well. Note: If you are using store bought honey, you may need to use a bit less. I use honey from a farm back home and it is thicker than store bought honey.
Add the sugar, olive oil, and apple cider vinegar to the honey and mustard mixture. Mix very well until it is a thick but smooth texture.
Cut open the lime and squeeze it over the dressing. I turn a spoon once inside each half to get a little bit of extra flesh and juice out of the lime. If you want a more lime flavor, add more of the flesh into the dressing.
Mix the lime juice into the dressing and refrigerate for at half an hour before serving.
As is, this salad dressing recipe is about 76 calories for 2 tablespoons (the whole recipe was only 922 calories).  This homemade salad dressing recipe goes perfect with my caribbean salad.