Disclosure: Budget Earth received products for this review. All opinions, however, are honest and my own.
 
Do you guys remember our ThunderLeash review back in May? As some of you know from that review and talking to me on social media, I am a HUGE fan of the ThunderLeash. Both the standard and retractable leash are perfect for controlling and teaching dogs not to pull, especially big dogs like our Reya. While it has worked perfect for Reya, we began to wonder if the standard, small ThunderLeash would be just as effective teaching a puppy how to walk on a leash and make it a less stressful experience for everyone involved.
Standard ThunderLeash: Does It Work for Puppies
So, how did Ivi respond to the ThunderLeash? From what we have seen, she absolutely loves it! The gentle 'hugging' pressure has taught her very quickly that she shouldn't pull and that the leash isn't something bad trying to hurt her. As a matter of fact, the tail start wagging at high speeds when she sees us pick up her ThunderLeash. Now, all we have to do is pick up both ThunderLeashes and we have two very excited dogs who are happy for "walkies." To date, this is the best no pull and leash training system I have found for dogs and highly recommend to anyone who is trying to leash train a puppy. Who knew that training a dog to walk on a leash could be so easy and adorable? Based on our own experience, I am delighted to give the standard ThunderLeash an A+ rating when it comes to leash training a puppy safetly and without stress!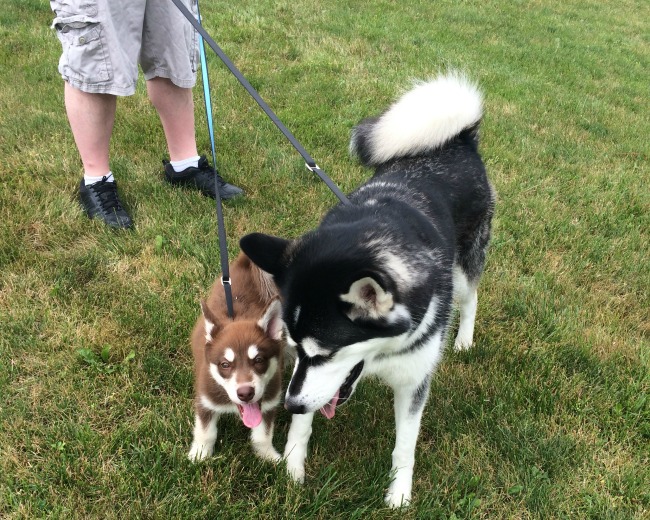 Standard ThunderLeash: How to Put it On
One of the big questions I have been asked, especially through social media, is how to put on the ThunderLeash? Some people have had issues putting it on their dog, or others reading reviews that intimidated them at putting on this leash. Contrary to what some people have stated, putting the ThunderLeash on is fairly easy – using both the old and new latch style. Below, is a video featuring putting on both style of the ThunderLeash, featuring both Ivi and Reya.
Standard ThunderLeash: Where to Purchase
Want to purchase the ThunderLeash for your own dog? You can buy the standard ThunderLeash (featured in this article) in two sizes – small (12 – 25 lb)  and large (25+ lb) for $29.95 on their official website.  With how much we love this leash, we are certain you will love it just as much as us for puppies or full grown dogs!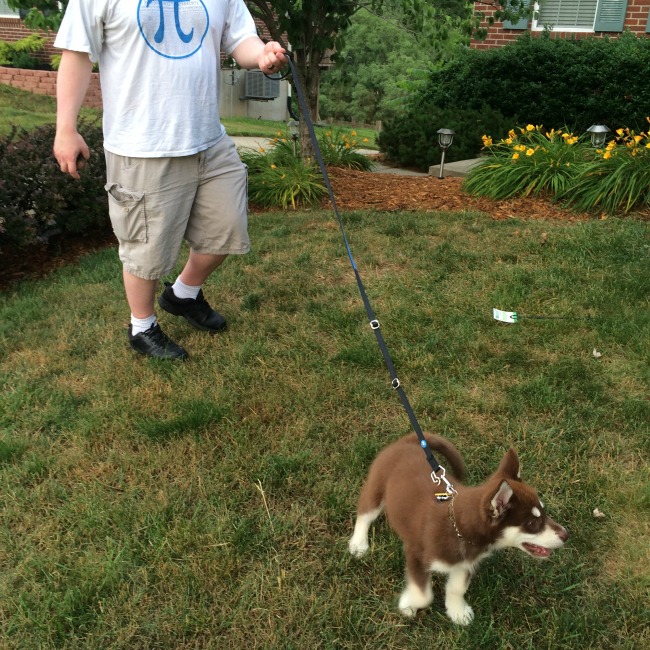 Want to learn more? Check out ThunderLeash On Social Media!
Facebook | Twitter | Instagram | Pinterest

Disclosure: Budget Earth did not receive monetary compensation for this review, but did receive products for review purpose.  All opinions on this product are my own honest assessment, and may differ from our readers' opinions. 
Would you like to have your products featured in a giveaway event? Want to increase your social media exposure? Contact susan.l.bewley@gmail.com to see how I can help YOUR company today!