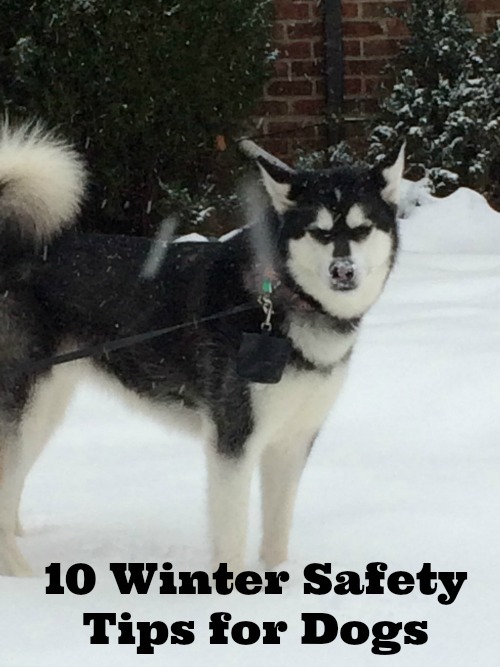 Would you let your children go outside in the middle of winter without shoes and a coat? More than likely me even asking that question sounds a bit insane if you aren't fairly close to the equator. While we would never consider doing it to our children, some people will leave their dogs outdoor during the winter all year long. There are a lot of misconceptions out there about dogs and the ability to survive out in very cold temperatures. While some dogs do just fine outdoor (yes, the malamute and husky), it sometimes isn't the best answer, especially with dangerous temperatures and snow.
Lets also take into account that many, if not most, dogs want to be with their pack and family..or in other words, you. If you have dogs that prefer being outside, however, it is important that you take precautions to keep them happy and healthy. That being said, there are a lot of dangers out there for dogs during the winter and as their humans, it is our job to keep them safe, warm, and with a full belly. Knowing that there are a lot of confusion when it comes to dogs and winter, I included below some of my favorite winter safety tips for dogs!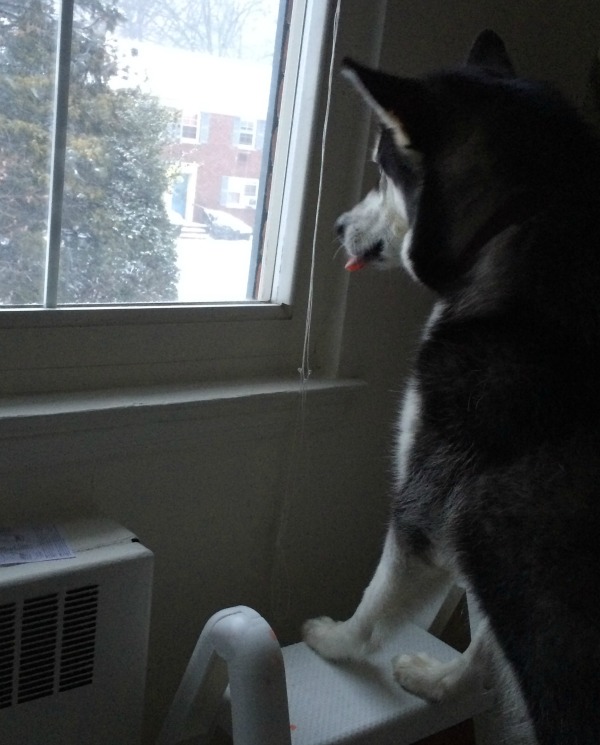 Limit Time Outdoors. – End of the day, the safest dog is a dog that stays indoor during the winter. Limit time outdoors, especially during dangerous temperatures since frostbite is a major concern for dogs.
Bundle Up. – Like us, short haired and small dogs need to bundle up. The same is true for puppies. To keep them warm, purchase a winter coat or sweater to wear outdoors. This will help them better regulate their body heat.
Clean Paws Are Happy Paws. – Whenever your dog comes inside, clean their paws thoroughly and put petroleum jelly or conditioner on their paw pads to keep them from cracking. You want to also make sure you clean off any sand or salt since it can damage our poor pups' feet!
Beware of Antifreeze. – This is a big one for cats and dogs alike. Antifreeze tastes sweet and is very deadly. Keep them away from unknown ice and puddles in driveways and parking lots.
Shelter. – If your dog must be an outdoor dog, make sure they have proper shelter. This should have a foundation off the grond and be very well insulated. Your dog should have enough room to lay down and circle, but a small enough space that that they can heat it themselves and stay warm. In other words, follow proper crate sizing rules.
Beware of Frozen Water. – Even though lakes and rivers may look frozen, keep your dog well away. This can be dangerous for you and your dog both if the ice breaks.
Proper Grooming. – As silly as it may sound at first, grooming is very important during the winter to make sure dogs fur doesn't get coarse. Fur that is coarse has issues keeping your dog warm. This will also keep any loose hair under control! (contrary to popular belief, it won't make them lose their winter coat – promise. That is genetic programming, not brushing.).
Towel & Blow Dry. Whenever you dog comes in from the rain or snow, dry them thoroughly. This will get them warm and keep them from getting sick.
Don't Leave Dogs in the Car. – Even though you don't have to worry about heat, cars are just as dangerous during the winter. An engine that is turned on to keep your dog warm can put your dog's life in danger due to carbon monoxide if anything has damaged your engine. If the engine is off, your dog may get too cold. Just bring them in with you or leave them at home. It will be safer.
Extra Calories. – If your dog is spending lots of time outdoors or in cold areas, they will need plenty of extra calories. The extra food will help them better regulate their body temperature, especially if they are outdoor dogs or work dogs. For exact calorie needs, talk to your vet. Also, please please please be mindful of human food, especially with many of us staying indoors more. If you aren't sure, here is a great list of what not to feed dogs.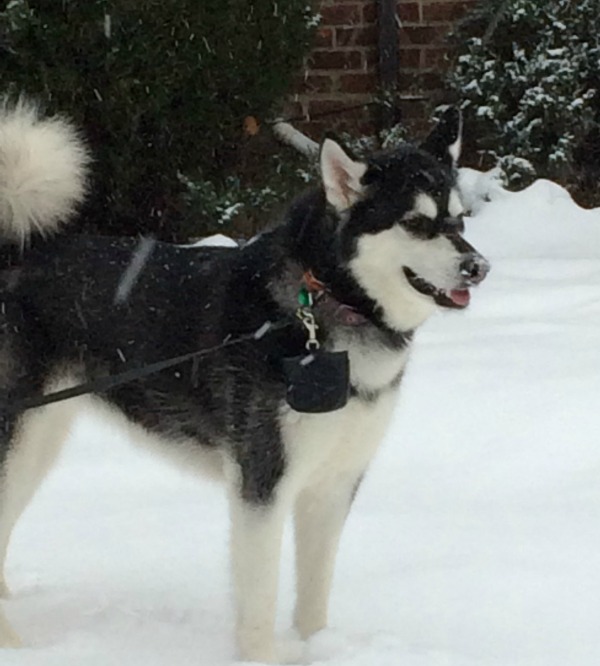 While calories are extremely important, it is also important you keep your dog on a healthy diet with nutritious food.