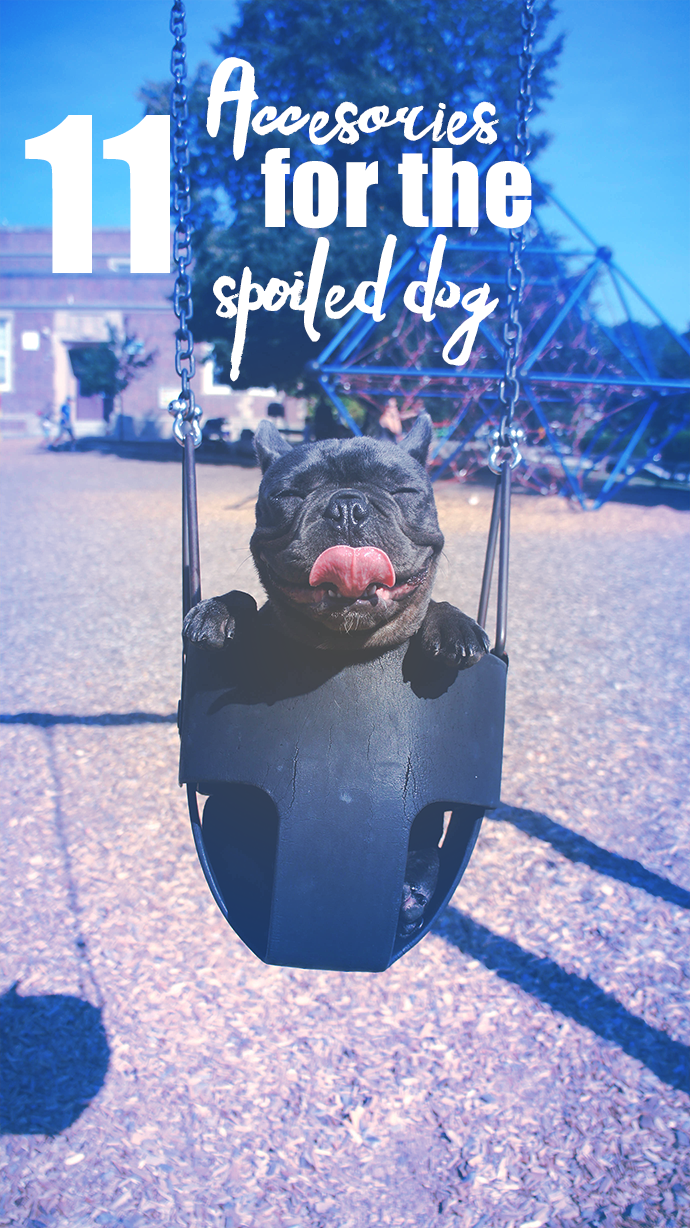 Dogs are more than just "Man's Best Friend." In my house, they are our children. We feed them, clean up their messes, play with them, clothe them, bathe them, and all that other fun stuff. Yes. I said we clothe them. They have the best of the cutest things out there. Why shouldn't they? Our dogs are totally adorable and amazing. Sure, they might be a little bit spoiled (a lot); however, it's how we express our love…by showing them off while they are all dolled up. Do you have a spoiled dog? I knew you did! Well, take a look at these amazing accessories that your spoiled dog needs in their life; or at least yours. Whether you have a boy or girl, I totally have you covered!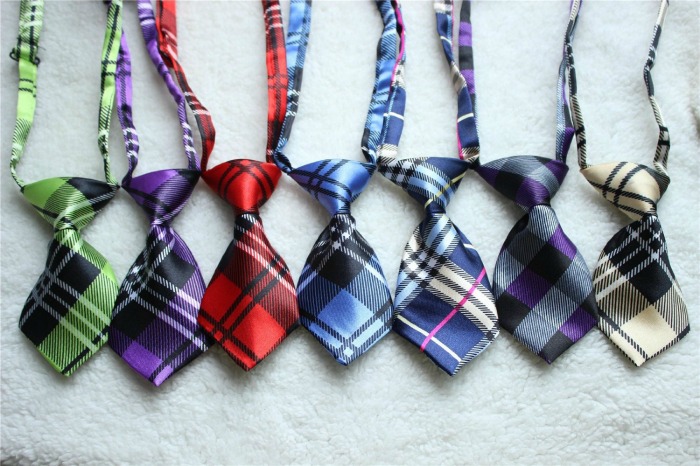 Dog Ties
These Ties for Dogs are the most absolute adorable things that I have ever seen. Your handsome little man will look so dapper in them. There are multiple colors to choose from for any day of the week, or to wear to any special occasion – including a special playdate with his friends at the park. Yes, he will totally outshine every dog there.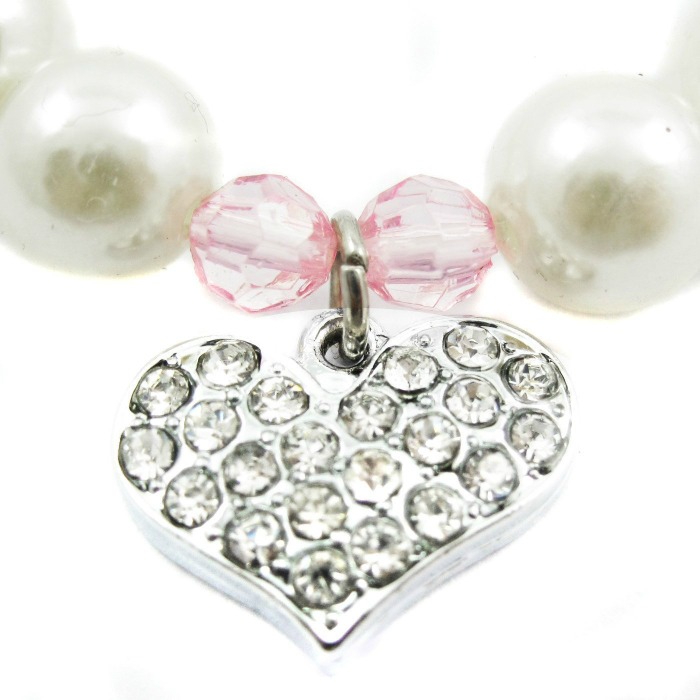 Couture Designer Pet Heart Pearl Necklace
Diamonds are totally a girl's best friend; however, these pearls will absolutely gorgeous around that furry neck of your little girl. We all know that she's already beautiful, so why no boast it to the whole world with this Pear Necklace? She'll be sure to feel super regal!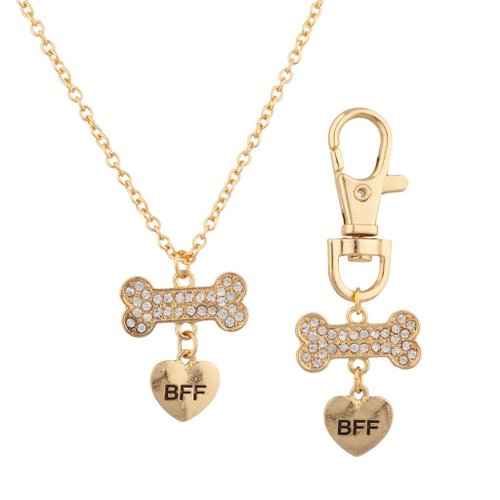 BFF's Matching Necklace and Keychain Combo
Do you consider your dog to be your absolute BFF in life? Then show it loud and proud with this BFF matching necklace and keychain combo! No matter where you go, you will both be telling the world how much you mean to one another. Need I say that I already own this?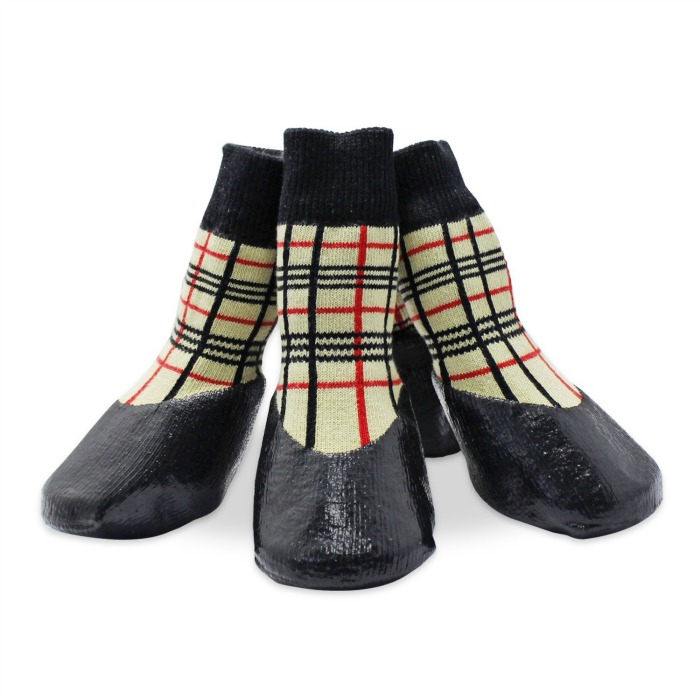 Fashionable Waterproof Dog Boots
My dogs appreciate footwear just as much as I do! Luckily, these fashionable waterproof dog boots come 5 different colors. These are just perfect for those rainy wet days, or those super cold snow days. Your dog's paws are covered! Literally. Aren't they just adorable? I kinda wish they made them for me!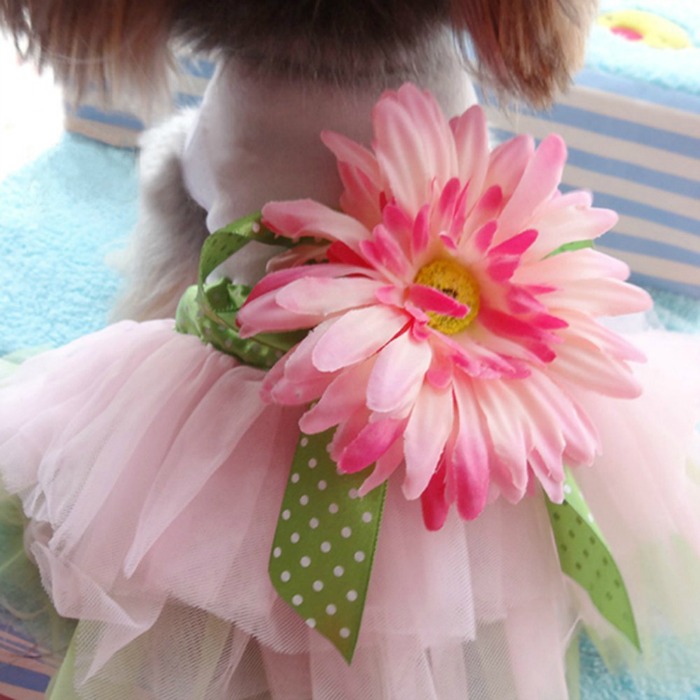 Tutu Dress with Flower
It's every girl's dream to be a ballerina; however, but our dogs don't have the agility and grace to be one. Although, that doesn't mean that we can't play dress up with this most adorable tutu dress with a flower attached to the back of it. Your little princess will be sure to steal the hearts of all the sires around her.
Oscar Style Formal Tuxedo
If this Oscar style formal tuxedo doesn't scream that you need it for your fur baby, then nothing will. Your little man will be dressed to the nines and ready to walk on any red carpet event, even it's one that you made yourself for him to walk on. It's okay, we all have a red carpet for our dogs to walk on. Don't be embarrassed by it. Simply buy him this tuxedo to make his charm shine through even more.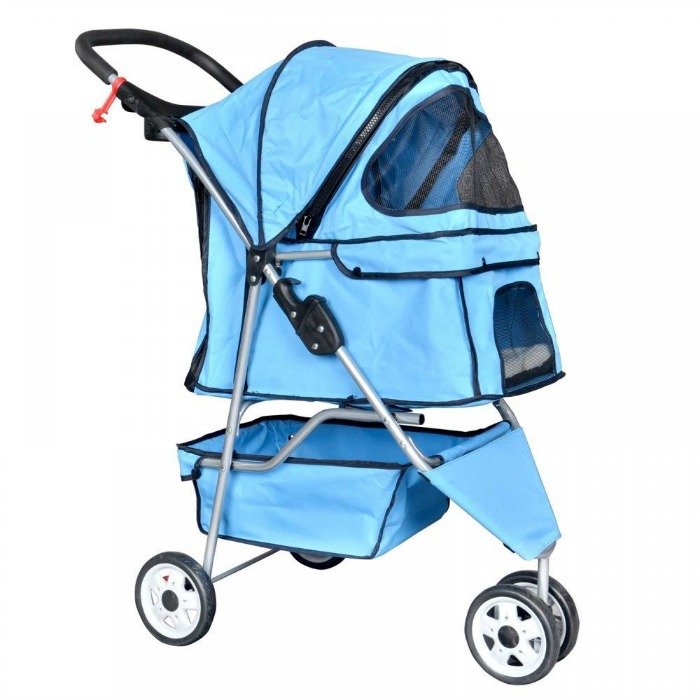 Folding Pet Stroller
Do you enjoy a daily stroll in the park, or a maybe a jog/walk on boardwalk by the beach? If so, then you totally need to get this gorgeous pet stroller. This sleek foldable machine has three wheels that were meant to burn rubber in public. Everyone will "Ooooooh and Aaaaaaah!" when they see you both rolling by.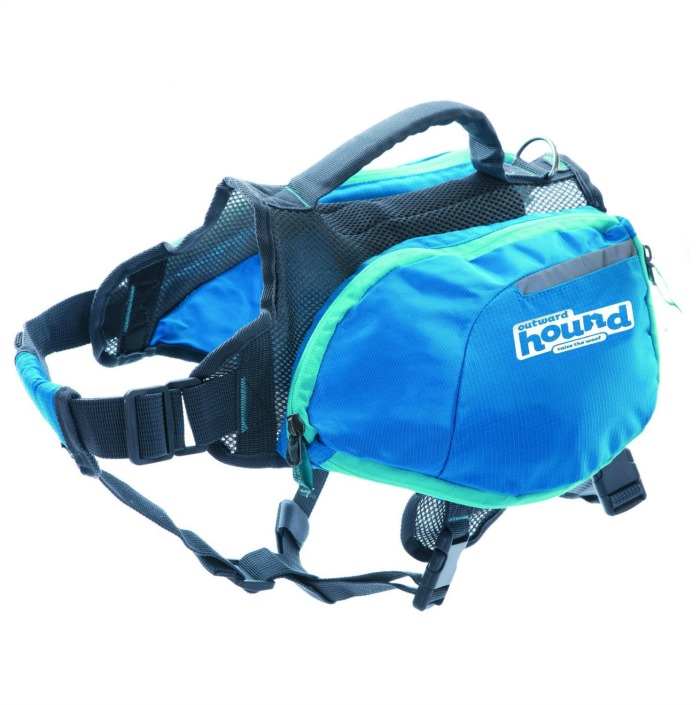 DayPack Dog Backpack
Does your dog consider himself or herself a total hiking outdoor lover? Then they will totally love this Daypack dog backpack with adjustable straps. Now, your favorite pooch will be able to carry all of their favorite toys, snacks, and water while enjoying the great outdoor life that they love so much! Plus it's both functional and adorable! Blue and green is everyone's favorite colors.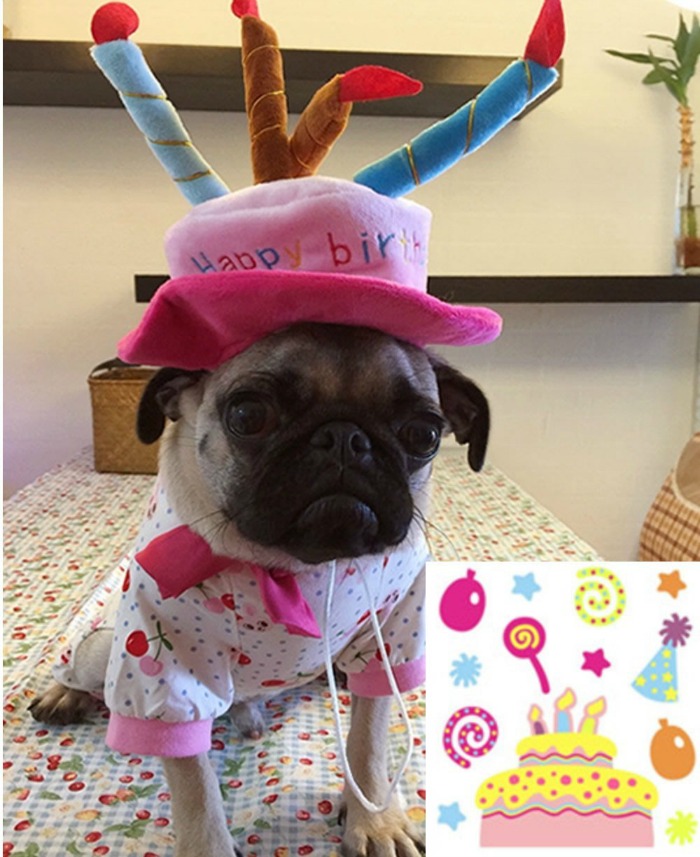 Birthday Hats For Dogs
You read that right! We all celebrate birthdays in our house, and that includes our fur babies. Yes. We actually invite people over to help celebrate their birthdays! We include decorations, a cake for the humans, a special cake treat for the dogs, and lots of wonderful presents for them to unwrap (with our help, of course). Your dog will be the envy of all other dogs looking up him or her! Their going to just love their Birthday hat!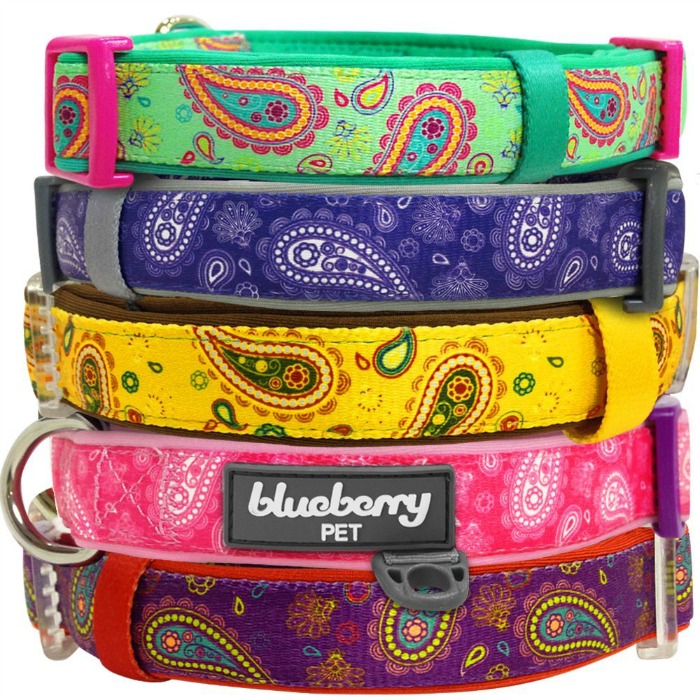 Spring Vintage Style Paisley Dog Collars
I completely live for spring and all things that have a vintage flair. It just makes me so happy. Now, I am going to be double happy because of these beautiful spring vintage style paisley dog collars! They come in five different colors, so they will always be a fashionable statement no matter what outfit the both of you wear!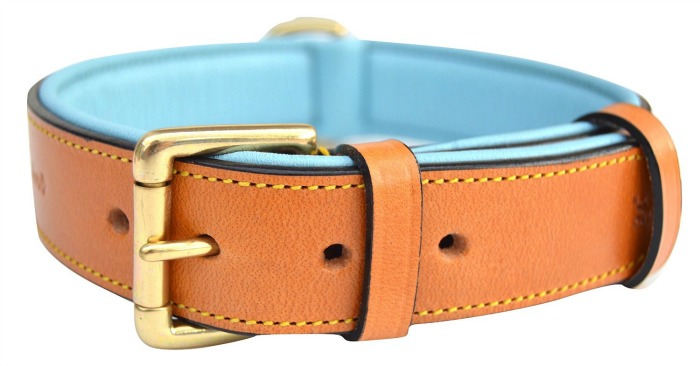 Padded Leather Dog Collar
This leather padded dog collar is just absolutely gorgeous! It's made of real soft leather on the outside, and and a beautiful soft padding on the inside of the collar. These collars are so beautiful and perfect for your favorite fur baby in your home! Plus, they're perfect for them to where for any occasion!
With all of these beautiful accessories, I'm sure that your spoiled little fur baby will be just as excited as you are!
Disclosure: Budget Earth did not receive monetary compensation for this post but it may contain referral links or affiliate links. All opinions are my own and may differ from our readers' opinions.
Would you like to have your products featured in a giveaway event? Want to increase your social media exposure? Contact susan.l.bewley@gmail.com to see how I can help YOUR company today!