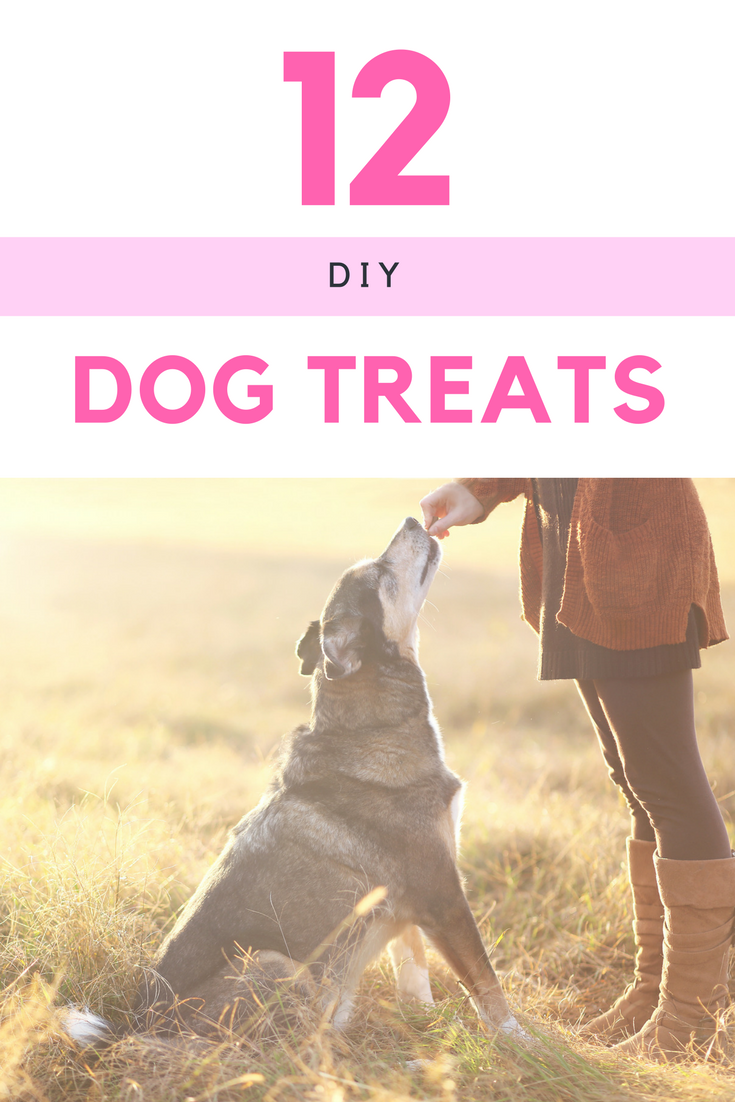 We love our dogs and giving them special homemade treats is a way of showing our love. You can make easy DIY treats that your dog will enjoy. Some of treats can also be frozen to cool them down during the hot summer days. I like to vary the recipes but stay healthy. Below is a list of 12 treats that are fairly easy to make. So try the ones that sound great and test them out to see what your dogs favorite might be.
I thought it would be helpful first to show everyone the four shape cookie cutters that I purchased for under $5 from Amazon. The four unique cookie cutters are not a necessity but they are fun. A 4 pack of shapes from Wilson.
So on to our 12 recipes for our beloved pups.
Peanut Butter and Banana
Well, will these flavors make your dog happy? My dogs love this flavorful mixture and it only takes 3 ingredients. I use a blender for the oats and then add the other 2 ingredients. Roll the dough, cut the shapes and bake. Simply healthy dog treats created by Munchkins and Military
Beef or Chicken Flavor
Choose your dogs meaty favorite and melt a bouillon cube. Add flour and a few other household ingredients. Roll it out and cut into shapes with a cookie cutter or cut stips to bake in the oven. Feel free to sprinkle  add ins for a special treat. A great recipe by DIY Projects.
Coconut Oil Dog Treats
Our dogs love the taste of organic coconut oil. It also is beneficial if your dog ever has problems moving his bowels. Our older dog is not as active so we help him by making these treats. It also helps if your dog has dry skin. So a little coconut oil mixed with peanut butter and applesauce with one or two other ingredients will make a special treat for your dog. Created by Dogster
Sweet Potato Dog Chews
It is a known fact that  dogs love to chew, so a homemade dog chew adds to the list of treats we can offer them. Simply preheat the oven to 200 degrees and slice up the sweet potato. Bake for about 3 hours and you will have a chewy treat. Store then in the refrigerator or freezer. A healthy treat by Happy Money Saver.
Doggie Breath Mints
As much as we love them we have to admit that our dogs have bad breath. So a treat that can help with their breath is welcome. The fact that we can make them at home is inexpensive. The combination of parsley and mint in these doggie treats cuts down on bacteria in their mouth and promotes better smelling dog breath. A treat by Skinny Ms
Frozen Strawberry and Banana Smoothie Dog Treats
Yes, we do spoil them sometimes, but they love it. We are always conscious of not giving treats to often while we watch their nutrition and weight. However a fresh fruit treat now and then in the hot weather is nice. A dog smoothie by the Cottage Market
Pumpkin Apple Dog Treats
So making a different flavor dog treat is fun. Pumpkin puree is good for their eyes and digestive tract so why not make a treat out of it. Remember not to use pumpkin pie filling or pumpkin with sweetners. Fresh pumpkin or canned puree used to make these treats is the best. The grated apple is an added burst of flavor. A creative dog recipe by Munchkin and Military.
Anti-Inflammatory Dog Biscuit
An easy to make recipe that is healthy or your dog to help with arthritis or other joint pain. This recipe has turmeric, flaxseed and oats to add to a healthy biscuit recipe. We would do anything to keep them healthy. A doggie treat by Proud Dog Mom
Carrot Oat Applesauce
The dogs i have love chewing on a raw carrot. So the idea of making a treat with the carrots  mixed with oats and unsweetened applesauce is appealing. This treat comes out a little gummy so the dogs will love chewing on it. A special treat by Baking Mischief

Watermelon Pupsicle
A creative solution to help your pup cool off. Most dogs love seedless watermelon. Blend fresh seedless watermelon with coconut milk and freeze for a refreshing treat in the heat. A hot day solution created by Grrrr Feisty.
Spinach Carrot and Zucchini Treats
It does not get much healthier than lots of fresh veggies for the dogs.This is a vegetarian treat for your dog. It is heart healthy and my dogs love the flavors. Grate the veggies and add some pumpkin puree and wheat flour. A creative recipe by Damn Delicious
Grain Free Treats
If you would rather stick to a recipe that is grain free this is a good one. This is made with coconut flour, sweet potato or pumpkin puree. Feel free to add some grated carrot or zucchini to add a burst of your dogs favorite flavors. A great grain free recipe created by Lexis Clean Kitchen.
So now you have the recipes and you can start creating treats for your dogs. I like making these to take along if I am traveling because I know what is in them and how they will work in my dog's digestive system. It is easy to utilize the above treats  as quick reward or just because we love them. Have fun creating these recipes!