Disclosure: This post is part of a series of posts in partnership with Petbrosia to teach pet parents about pet health and the importance of pets staying healthy in the new year.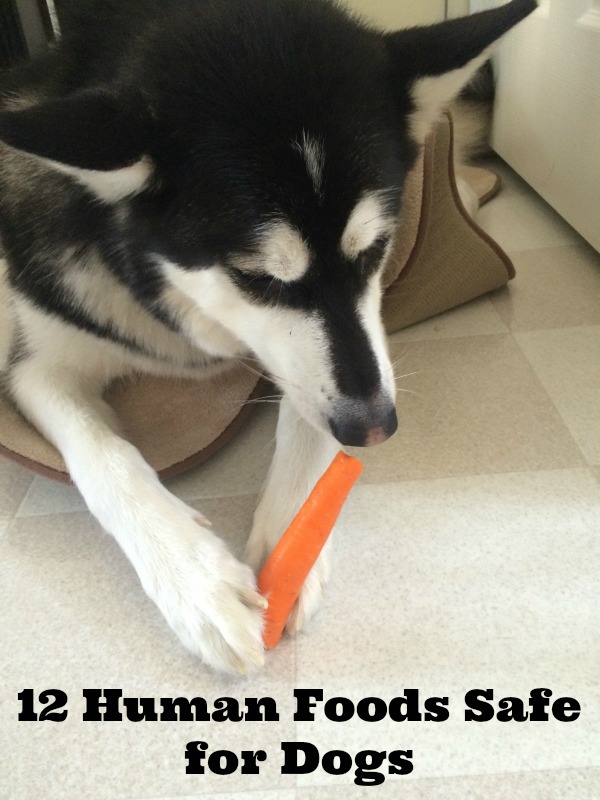 Okay guys, let's be honest. We all slip human food to our dogs. When they give us that cute, begging look, we sometimes do give in. Other times, they may sneak something that falls on the floor while cooking. That being said, if Reya grabs something I don't know, I'm immediately in a panic yelling for my husband to check and see if we need to call a vet or the poison hotline. Most of the time, however, I'm very logical when it comes to treats. We have our doggy training treats and our treats we gives her if she was really a good girl to make sure she gets all the nutrients she needs.
As crazy as it may sound, we usually recommend rather than buying treats for her when we go to visit family they pick up a bag of carrots. It's one of her most favorite human foods, and so good for her! Knowing that many dogs owners get confused on the dos and don'ts when it comes to human food, we listed 12 of our favorite safe human foods for dogs. We think you may even be surprised at some of the foods on the list!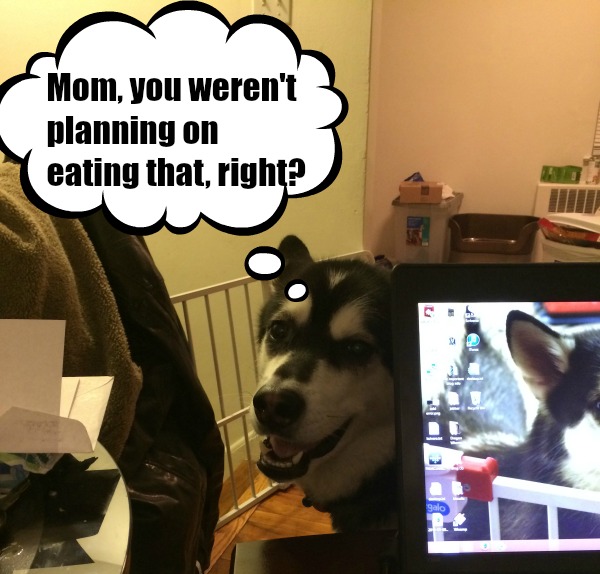 Sweet Potatoes – most dog owners are probably nodding since a lot of companies sell dehydrated sweet potatoes as treats. They are a great source of fiber, and loaded with vitamins and minerals such as vitamin B6, vitamin C, beta carotene, and manganese.
Blueberries – out of all the fruits, this is probably one of the best for dogs and humans alike. Blueberries are high in antioxidants, fiber, and various vitamins! They are great fresh or give your dog a crunch treat by putting them in the freezer.
Apple Slices – I have to stress apple SLICES on this one – make sure all the seeds are out of the apple before giving it to your dog. Apples are a great source of fiber, Vitamin A, C, and are great at helping freshen your dogs breath!
Carrots – this may very well be Reya's most favorite, inexpensive treat. Raw carrots are great for your dog's teeth, low in calories, and very high in fiber. They are also a great source of beta carotene and vitamin A.
Bananas – even though many pet owners don't think about it, bananas are great for dogs too! They are loaded with amino acids, electrolytes, minerals, potassium, fibers, and many more vitamins and minerals. Since they are high in sugar, however, they should be given only as a treat.
Peanut Butter – unless you or your dog is allergic, peanut butter is a great treat for dogs. It is a great source of protein and a healthy fat for dogs. Like all treats, make sure to give in moderation.
Oatmeal – you may laugh but many dogs love oatmeal! I mix it in homemade treats as well since it is a great source of fiber. Just make sure to cook it first and don't add any fancy ingredients!
Cheese – As long as your dog isn't lactose intolerant (not all are), cheese is perfectly fine as a treat.
Pumpkin – pumpkin is a great source of fiber, beta-carotene, and Vitamin A. It is also great to give your dog if they are dealing with any tummy upset since it keeps the GI tract moving.
Green Beans – raw green beans are a great treat for dogs. They are low in calories, filling, and dogs love them!
Eggs – scrambled eggs are a great way to add protein to your dogs diet. They are also a great source of digestible riboflavin and selenium. As well, dogs love them! Just never give them to your dog raw!
Broccoli – this is another great, crunchy treat for dogs that can be given raw in moderation. It is rich in vitamins but too much may cause some tummy upset (or a stinky dog).